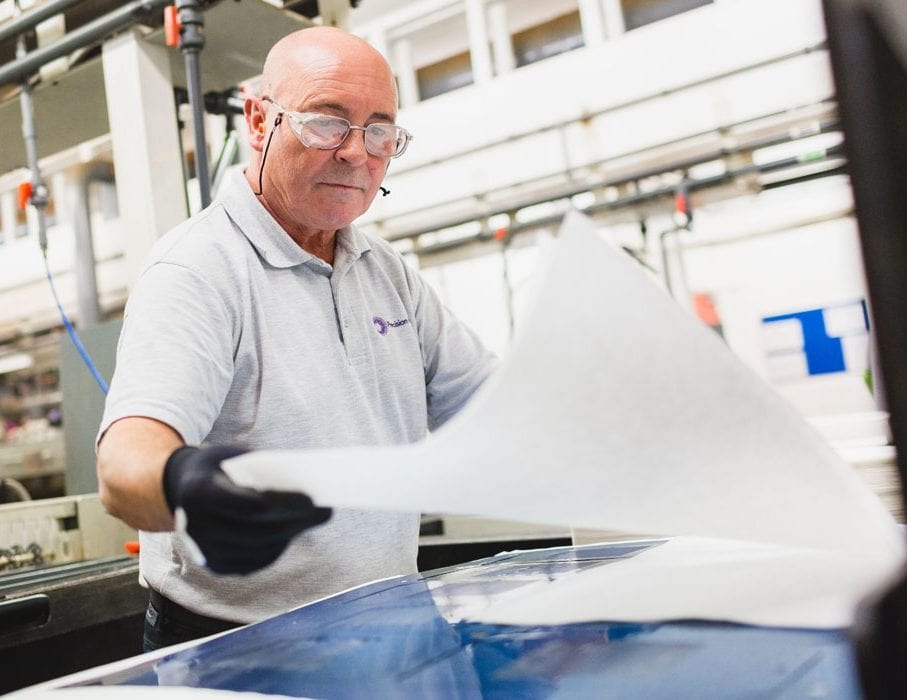 Sign up to receive articles to your inbox
****Please note that this event has been moved to a virtual event on Tuesday, 30 June to Thursday, 2 July 2020 – details to follow****
Industry-leading specialists for photochemical etching, Precision Micro will return to MedtecLIVE in Nuremberg from March 31 to April 2, 2020.
At booth 9-444 in hall 9, visitors can find out more about the etching of complex medical parts, including components made of titanium, for which Precision Micro is this only ISO 13485 certified European supplier.
Photochemical etching is a subtractive metalworking technique and, due to its inherent properties, is well suited for medical products.
Precise, burr and stress-free parts with sophisticated geometries can be produced from a wide range of metals, such as parts for pacemakers, micro parts (connectors, contacts, springs for hearing aids) or bone saws for knee and hip implants.
Etched medical devices made of titanium
Titanium is the go-to material for metal implants because it is biocompatible and corrosion-resistant and has a very good ratio of weight to strength. This also makes it difficult to process, after all, chemical etching is a corrosive process.
Thanks to its 50 years of experience in etching technology, Precision Micro has the know-how to process titanium and can ensure scalable production of very precise titanium parts. These include, for example, cranial and dental meshes with burr-free openings for use in craniomaxillofacial surgery.
Competitive advantages for medical device manufacturers
Markus Rettig, Sales Manager at Precision Micro Germany, is looking forward to the event: "At our stand, medical device manufacturers can learn how they can achieve competitive advantage through photochemical etching – this includes lowering development costs thanks to digital, quickly available tooling."
Learn how chemical etching can provide greater flexibility, cost savings and time savings for your industry.
Download whitepaper today!
---
Read our latest articles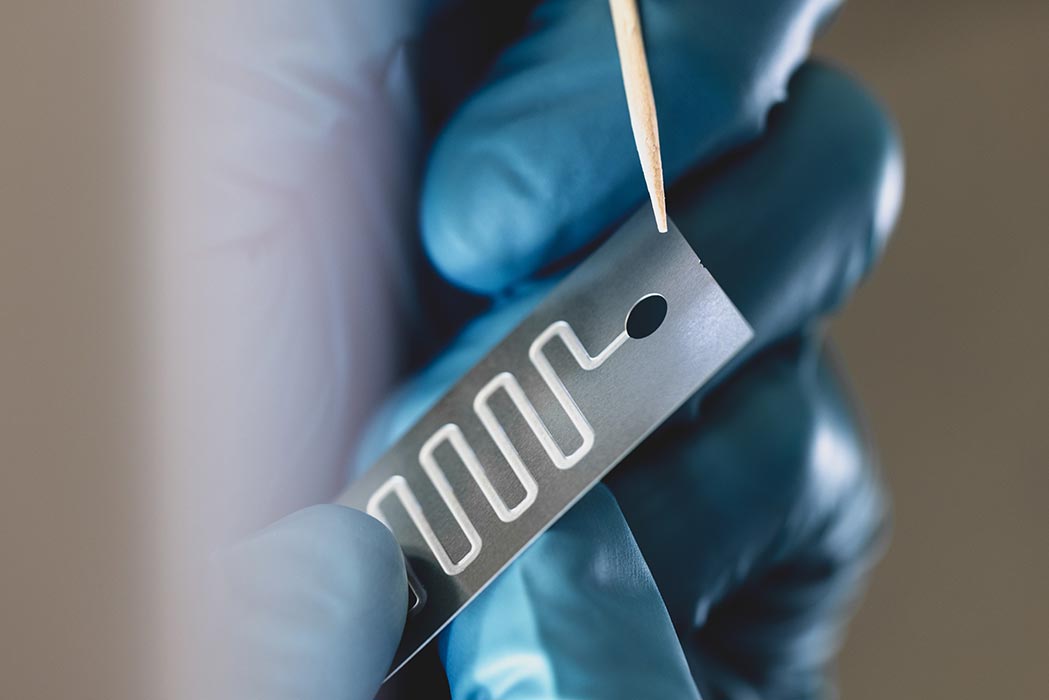 13th September 2022
Etch tags are a vital part of the etching process: but what are they and why are they important? We explain everything you need to know.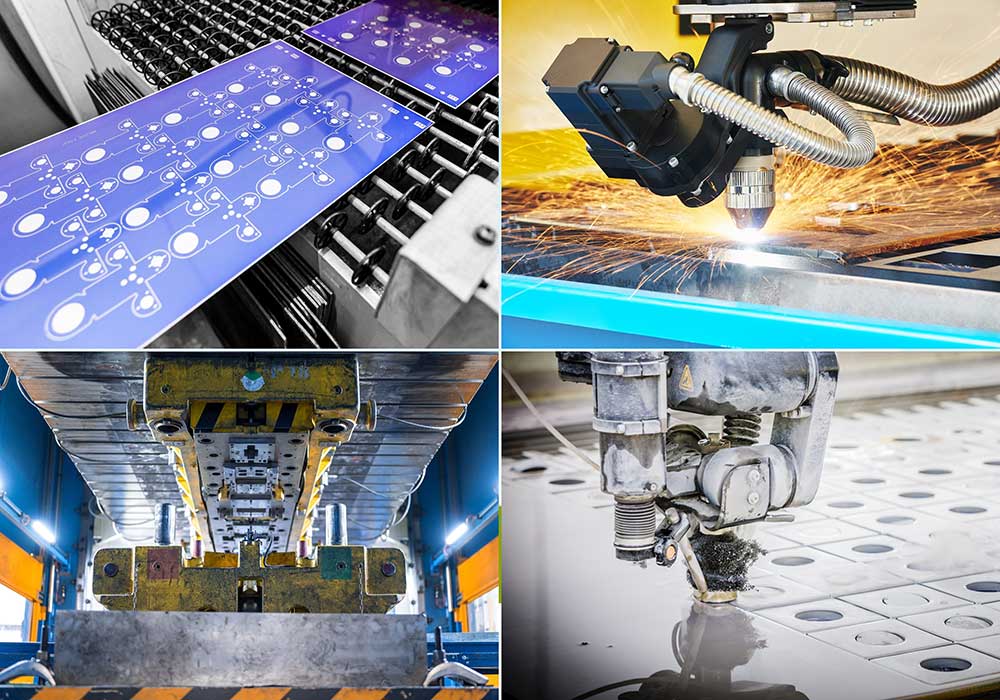 1st August 2022
Find out how chemical etching compares against against stamping, laser cutting, wire EDM and more in this comparison guide.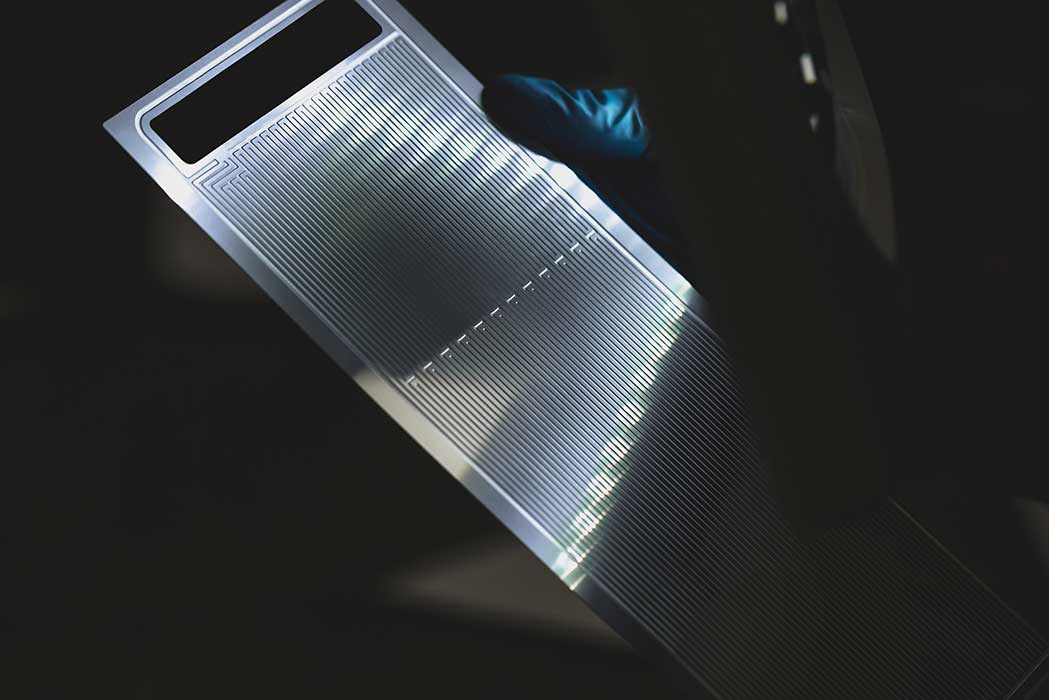 14th July 2022
Learn how chemical etching can produce electrolyser bipolar plates faster and with greater flexibility than traditional machining processes.
Sign up to receive articles to your inbox