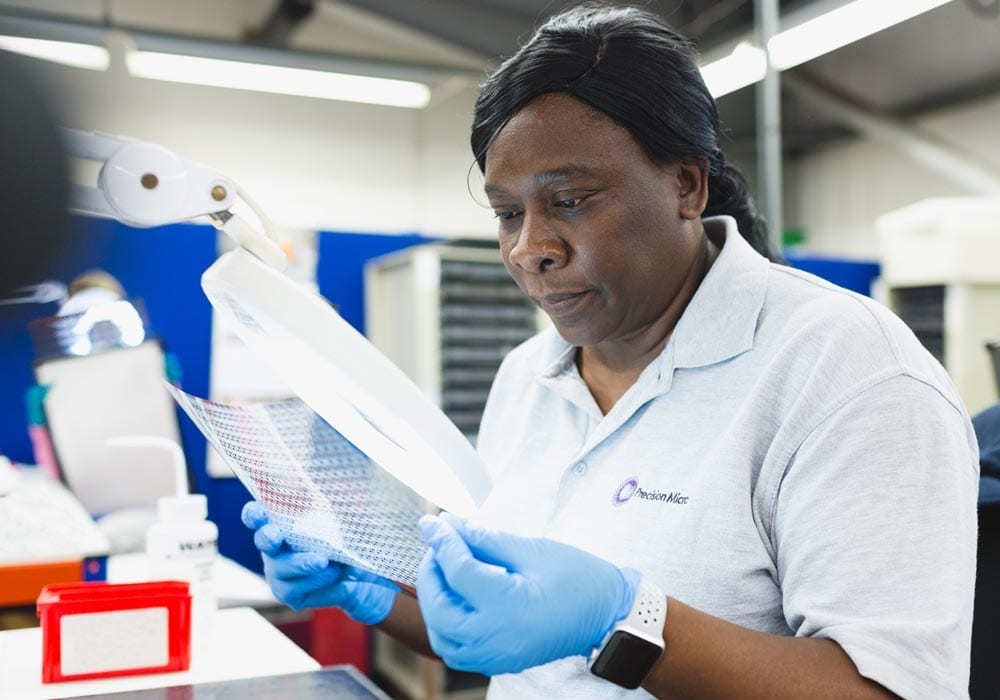 Sign up to receive articles to your inbox
Precision Micro, Europe's leading photo chemical etching specialist, will be exhibiting at both T4M (7-9 May, Messe Stuttgart, Germany) and Medtec Live (21-23 May, Messezentrum, Nürnberg, Germany) this May.
This year's events come two months after Precision Micro attained the stringent ISO 13485 medical devices standard, making it one of a small number of chemical etching specialist companies to supply exacting medical components to its customers.
Photo chemical etching can be applied to a huge range of metals including various medical grade alloys that have high strength-to-weight ratios, are biocompatible, and are corrosion resistant. The etching process is an extremely precise tightly controlled metal machining technology that is used to manufacture complex metal components with extremely exacting details and is characterised by low-cost digital tooling, retention of material properties, the manufacture of burr- and stress-free parts with clean profiles and no heat-affected zones.
Sales Manager for the German market, Markus Rettig says: "The inherent characteristics of the chemical etching process, its precision, and the elimination of burrs and irregularities make it an ideal technology for medical applications. As such, medical OEMs use the process for numerous products including cranial implants, pacemaker parts, micro components (connectors, contacts, springs and meshes for hearing aids), and medical instruments such as bone saws used for knee and hip implants. Our recent attainment of IS0 13485 further cements our reputation among medical OEMs, and opens up a tremendous opportunity for customers to push the design and manufacturing envelope through the use of this ground-breaking sheet metal machining technology."
Precision Micro commands a unique position in the area of chemical etching through an unprecedented level of competency which is built upon an over 50-year pedigree in the sector. This is coupled with an absolute focus on precision that enables the company to accurately, reliably, and above all repeatably create components that make a positive difference to a wide range of high-tech medical applications.
Rettig continues, "ISO 13485 was attainted following investment in our titanium etching capability in 2015, since when the company has seen a surge in demand for medical implants. Today, Precision Micro is this only company in Europe able to offer scalable production of highly precise photo-etched titanium medical devices to this quality standard."
Companies are invited to visit Precision Micro on booth 9A41 (T4M) and 9-444 in Hall 9 (Medtec Live) where its experienced technical team will be able to demonstrate how photo chemical etching can give medical OEMs a competitive edge, and how it can stimulate the manufacture of innovative medical devices for numerous applications.
Learn how chemical etching can provide greater flexibility, cost savings and time savings for your industry.
Download whitepaper today!
---
Read our latest articles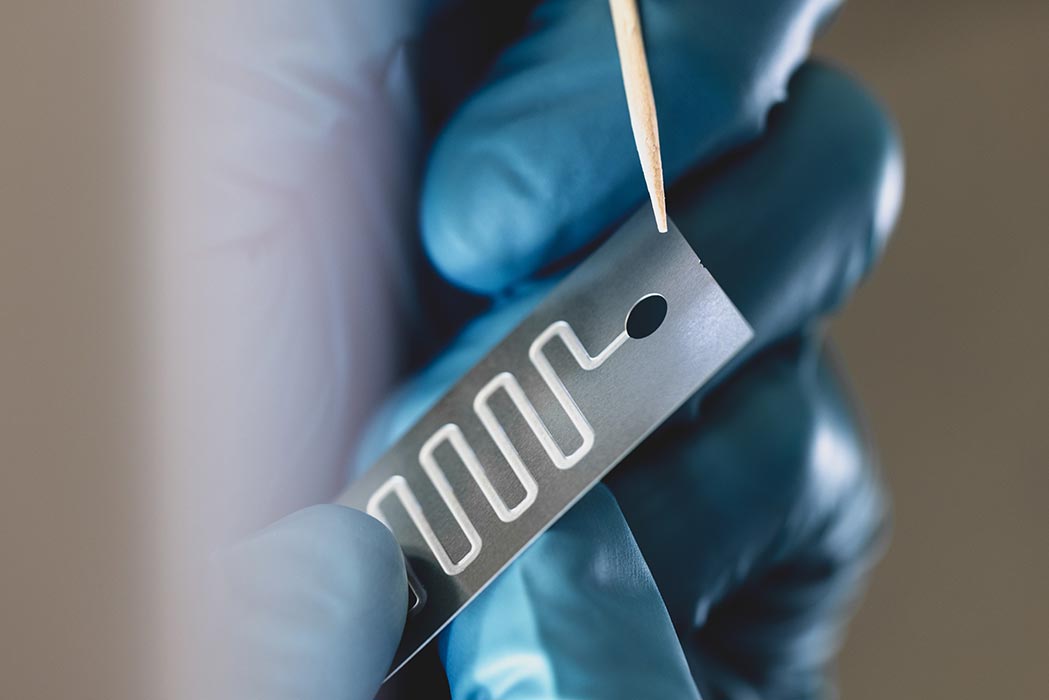 13th September 2022
Etch tags are a vital part of the etching process: but what are they and why are they important? We explain everything you need to know.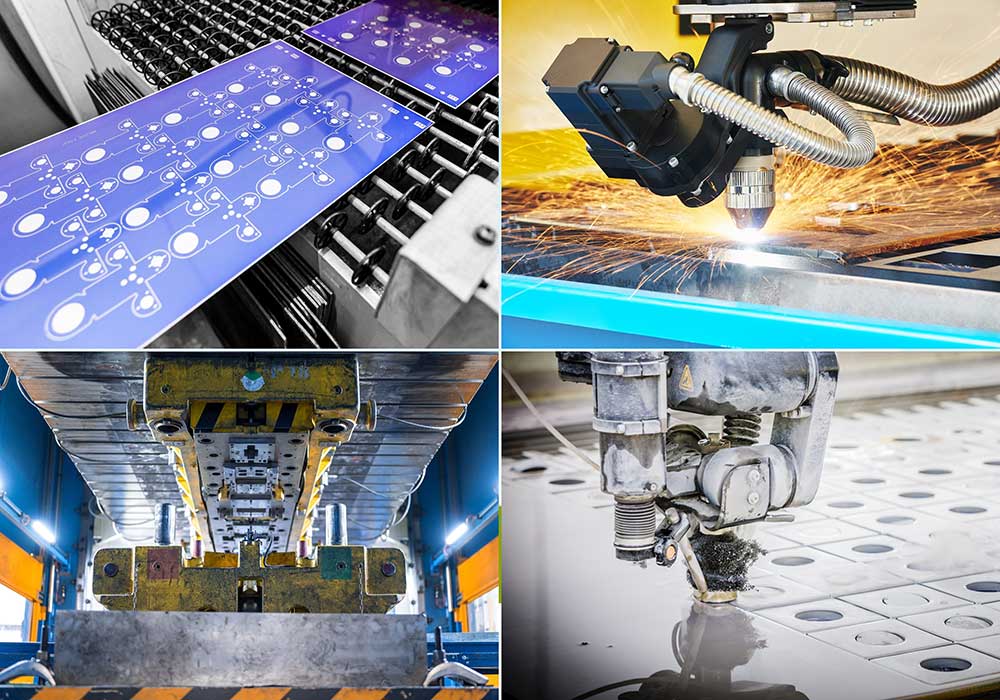 1st August 2022
Find out how chemical etching compares against against stamping, laser cutting, wire EDM and more in this comparison guide.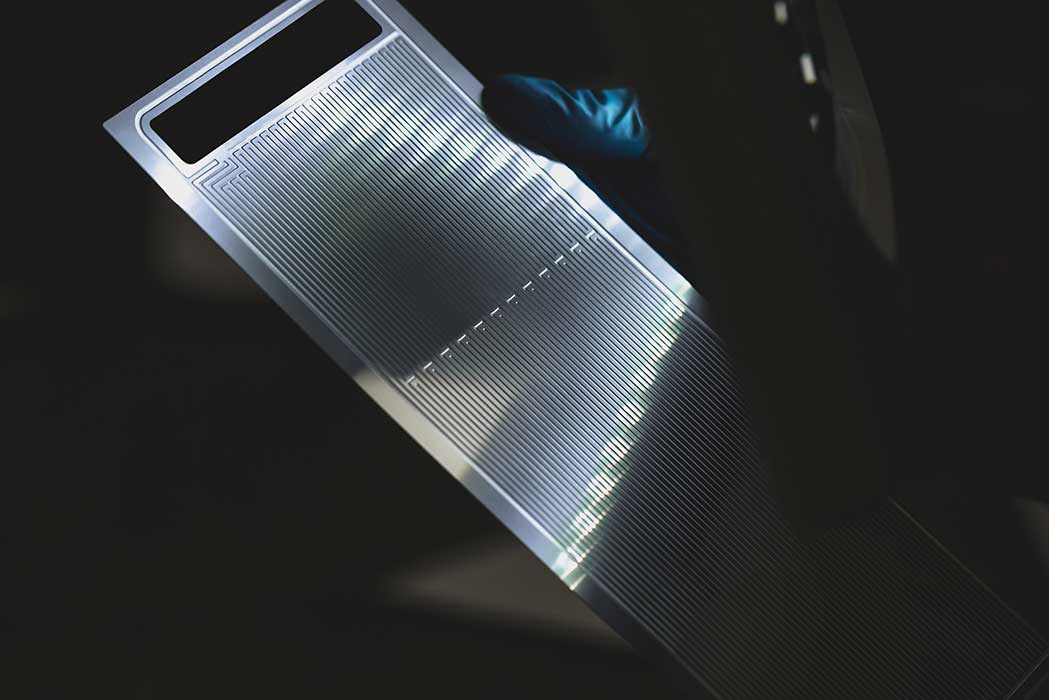 14th July 2022
Learn how chemical etching can produce electrolyser bipolar plates faster and with greater flexibility than traditional machining processes.
Sign up to receive articles to your inbox