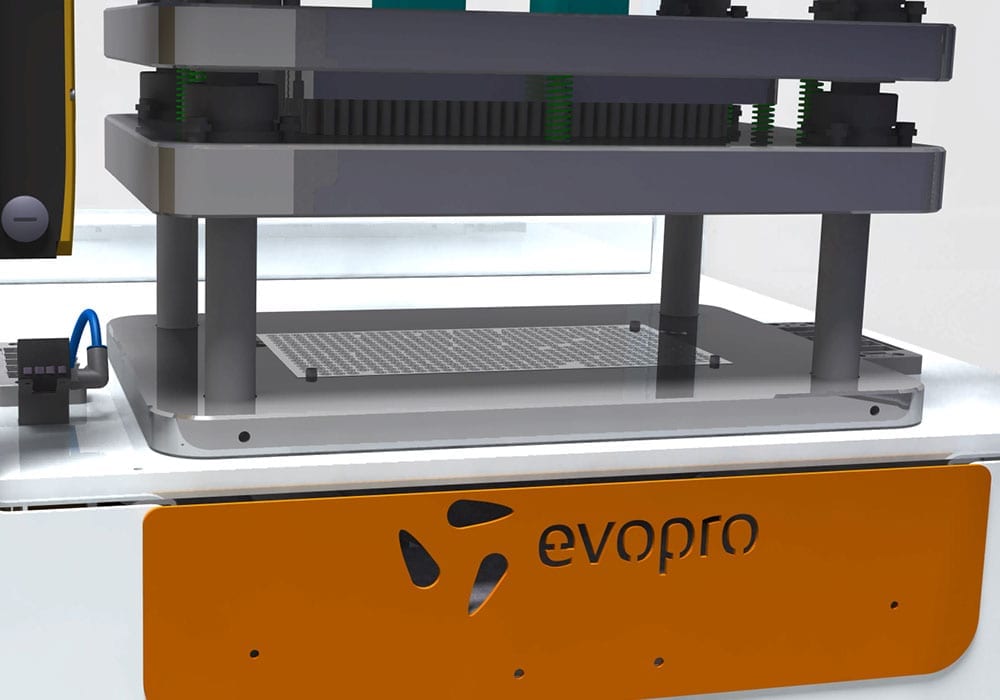 Sign up to receive articles to your inbox
Leading European photo etching specialist, Precision Micro, recently partnered with German-based technology innovator Evopro Systems Engineering AG to develop a machine to assist in the removal of production batches of precision photo etched components from processed metal sheets.
The machine, custom designed and built for one of the world's leading tier 1 automotive companies, took 10 months from development to delivery and has been designed to reduce the manufacturing costs of millions of safety-critical flat springs (flexures) which are photo etched for the customer each year.
Photo etching is a versatile and sophisticated metal machining technology, with an ability to mass produce complex and feature-rich metal components economically, without altering the original material properties during manufacture. Due to the safety critical nature of these flexures and the high levels of repeatability required, photo etching really finds its perfect application.
Active in the field for over half a century, Precision Micro is constantly pushing the boundaries of what is possible in the process, making advances in etchant chemistry, enhancing accuracy and developing custom solutions in partnership with its customers. It is this pre-eminence that led to the selection of Precision Micro to manufacture these components, and also the collaboration with Evopro to develop a technology for part removal.
The technology addresses an age-old hurdle to overcome in the photo etching process. One single sheet of photo etched metal may contain thousands of precision parts, each of which may be held in place in the sheet with tags designed into the digital tooling. Post-manufacture, the parts have to be individually and cleanly removed from these tags and separated from the sheet, which is a labour intensive and time-consuming.
With this in mind, Precision Micro approached Evopro to collaborate on a piece of custom equipment for the removal of the flexures.
The removal machine is automatic, compact, but above all rapid.
Through the use of the new Evopro machine, Precision Micro is able to remove over 10 times the number of parts per hour possible using the original manual removal method. The required labour is reduced to a single operator and the cycle time (including loading and unloading) to less than 1 minute. As demand for the flexure increases globally, the new machine will ensure that Precision Micro is able to continue to supply product to the high standards expected and at the quantities required.
Learn how chemical etching can provide greater flexibility, cost savings and time savings for your industry.
Download whitepaper today!
---
Read our latest articles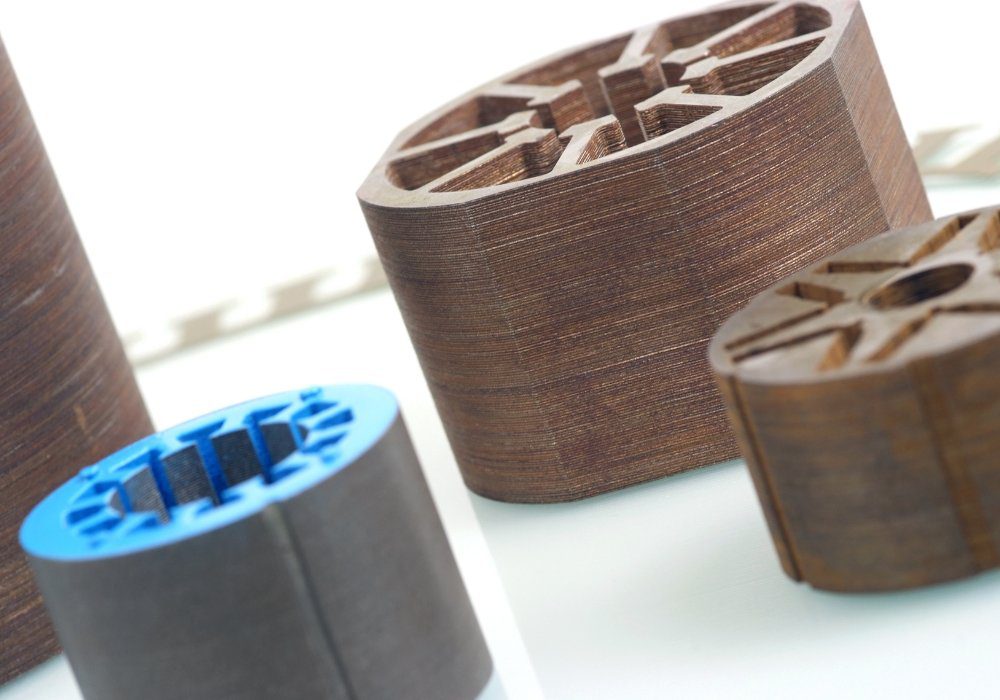 9th May 2023
In this article, we compare the three main methods of manufacturing motor laminations and explore how etching can offer a number of benefits.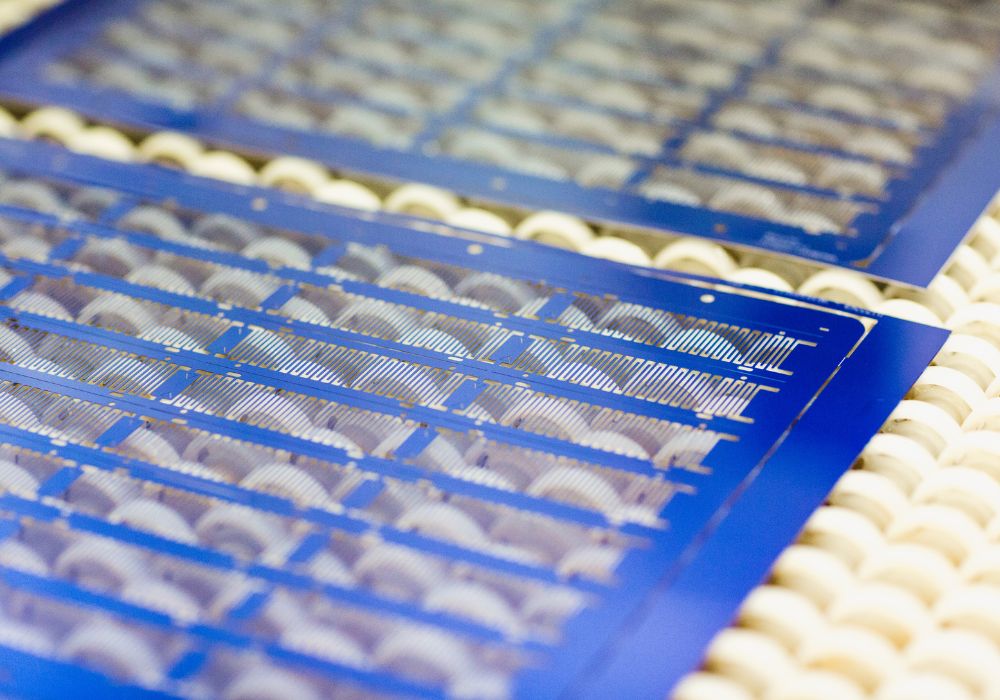 3rd April 2023
Discover how chemical etching provides an innovative process for manufacturing cost-effective electronic components. Read more.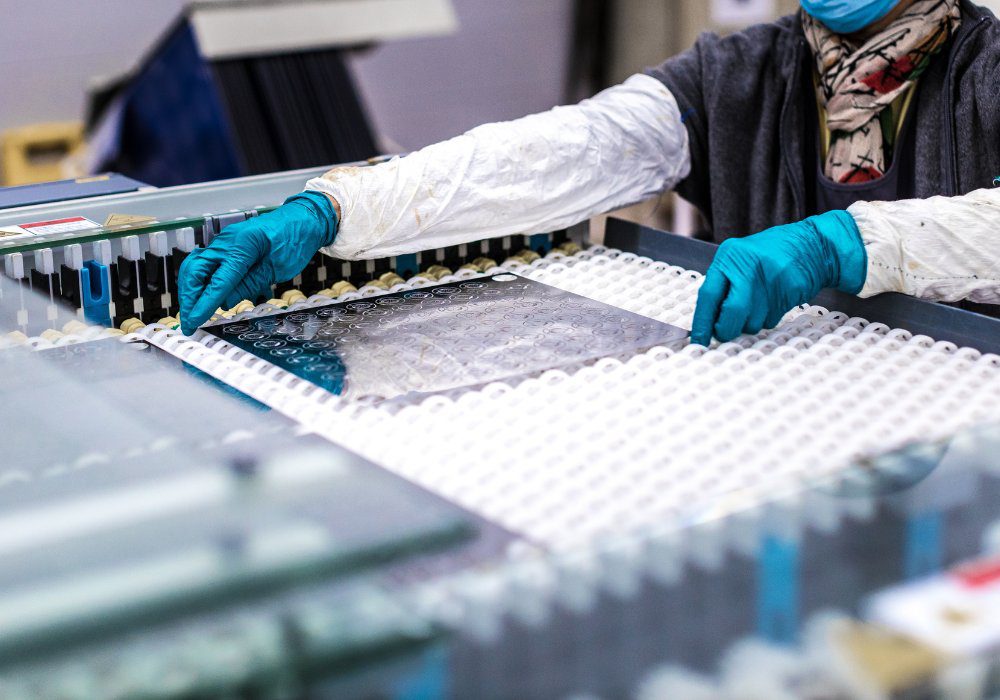 15th March 2023
This article explores the key technical guidelines for photochemical etching, including material selection, feature sizes, accuracy and more.
Sign up to receive articles to your inbox