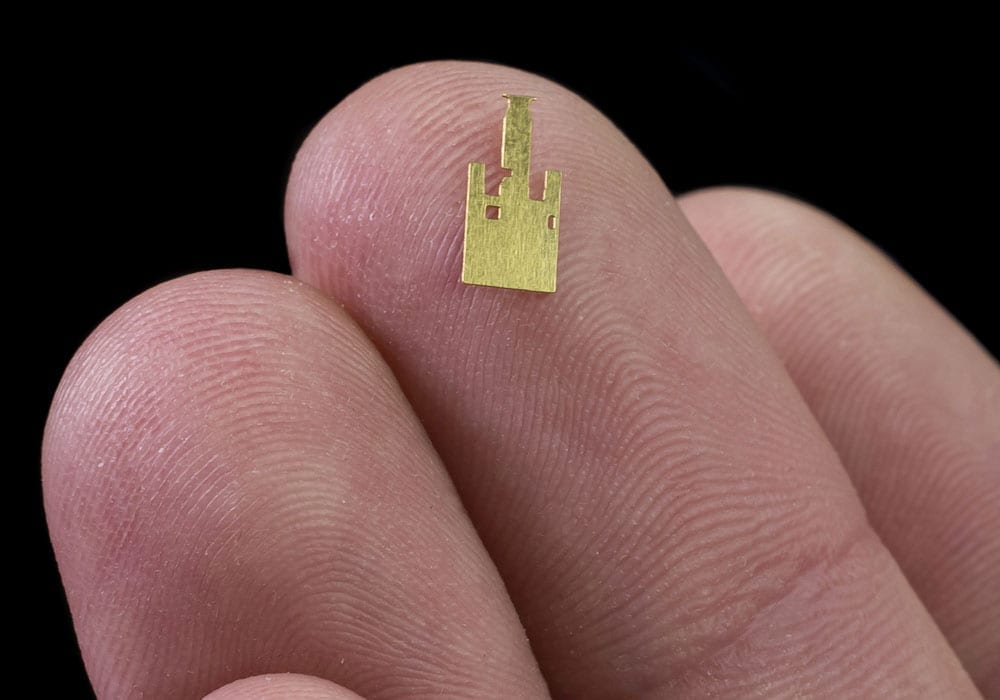 Sign up to receive articles to your inbox
Precision Micro produces miniature diaphragms for leading Scandinavian microphone OEM
Designing a microphone with optimal sound characteristics, exceptional consistency and outstanding reliability is not easy, so when Precision Micro was approached by its customer – a market-leading company with more than six decades of world-class microphone design experience – to machine a miniature microphone diaphragm for its new product, it welcomed the challenge.
Each microphone, assembled by hand at the company's state-of-the-art manufacturing facility in Scandinavia, requires at least 200 individual, hands-on steps to assemble. During the process, each one is calibrated up to 15 times before final approval.
The huge attention to detail and precision in manufacture made supplier selection critical, with each metal part required to meet to exacting tolerances.
Each microphone diaphragm is tiny, measuring around 4 mm x 6 mm long (necessary as in some microphone applications they are knitted into the wigs of actors) and etched from 100-micron thick stainless steel, prior to forming and gold plating.
Sandvik, a specialist stainless steel, was chosen as the diaphragm needed to flex in-situ, making material integrity critical.
The part was too small to be manufactured by laser cutting and stamping would degrade the material.
As a hardened and tempered precision stainless steel, Sandvik offers many valuable properties. The chemical composition of the steel and the specially developed state-of-the-art hardening process gives it a unique combination of mechanical properties, flatness and corrosion resistance. The excellent surface finish, low amount of non-metallic inclusions and high hardness ensure superior fatigue properties.
Sandvik is particularly well suited to photo etching precision products since the virtual absence of residual stresses enables the strip to maintain its shape throughout the etching process.
Following successful development, Precision Micro photo etches in excess of 250,000 diaphragms per annum, each manufactured to ±0.020mm which is more accurate at the industry standard minimum of ±0.020mm.
Learn how chemical etching can provide greater flexibility, cost savings and time savings for your industry.
Download whitepaper today!
---
Read our latest articles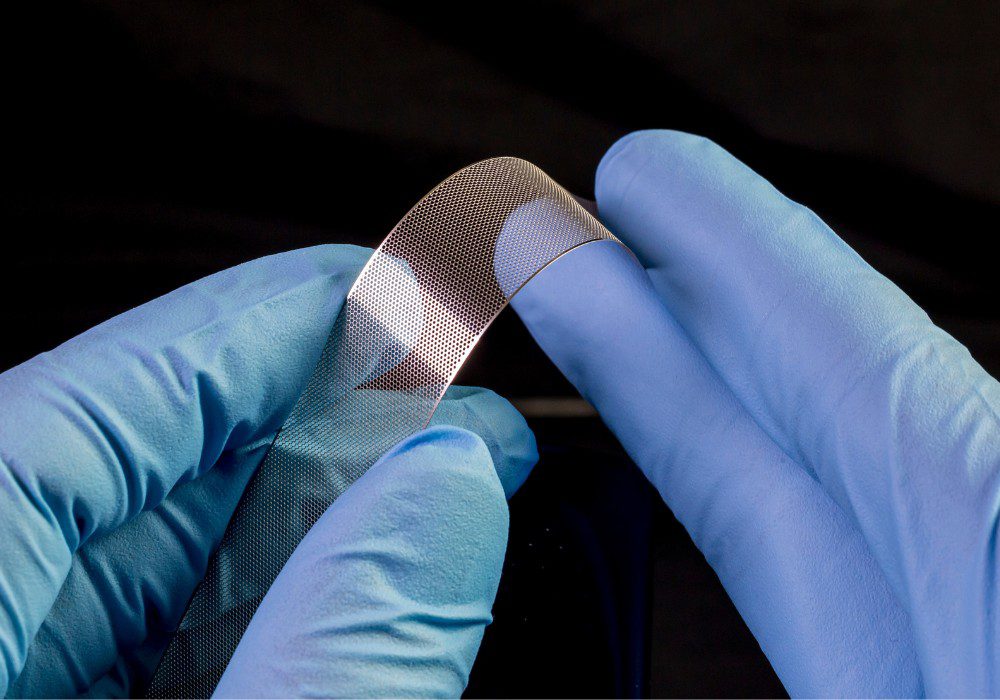 23rd June 2023
Learn how chemical etching filters, screens and sieves offers increased design flexibility, complexity, durability and reduced lead times.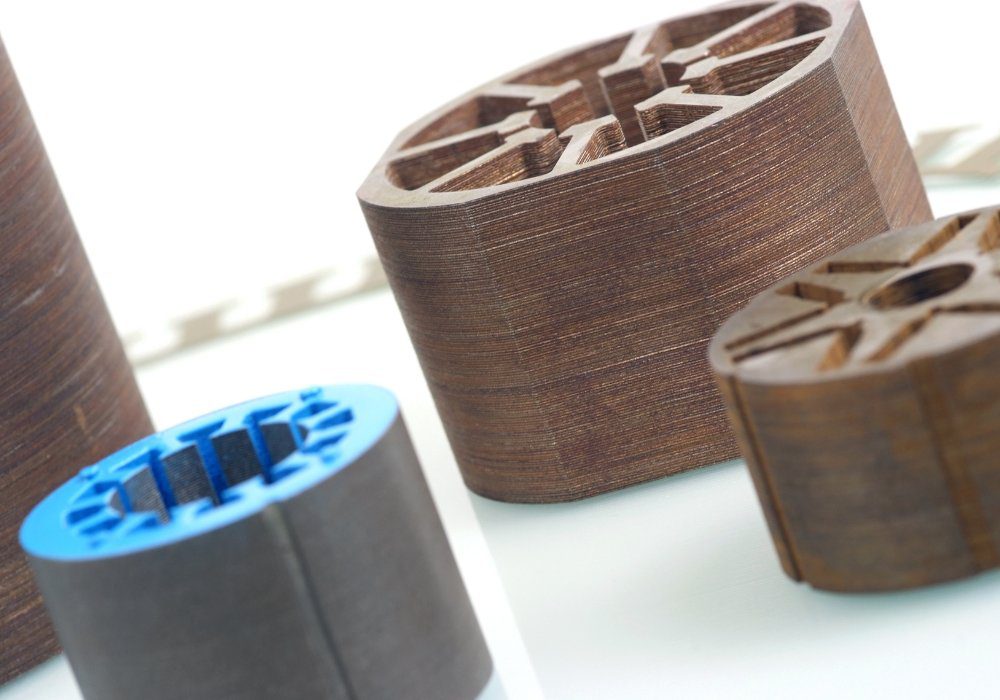 9th May 2023
In this article, we compare the three main methods of manufacturing motor laminations and explore how etching can offer a number of benefits.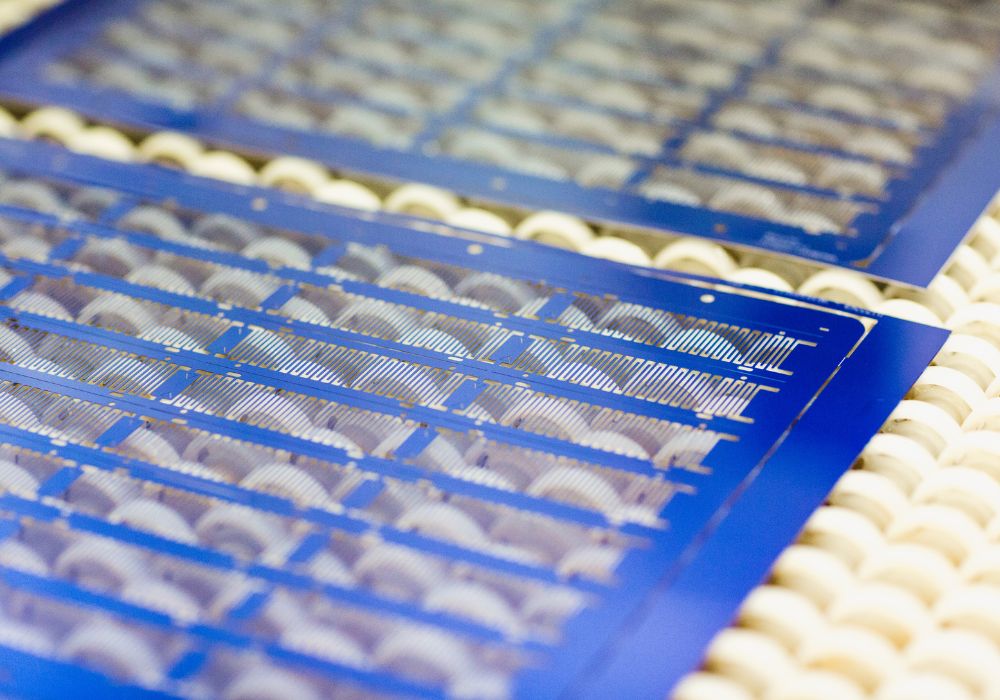 3rd April 2023
Discover how chemical etching provides an innovative process for manufacturing cost-effective electronic components. Read more.
Sign up to receive articles to your inbox