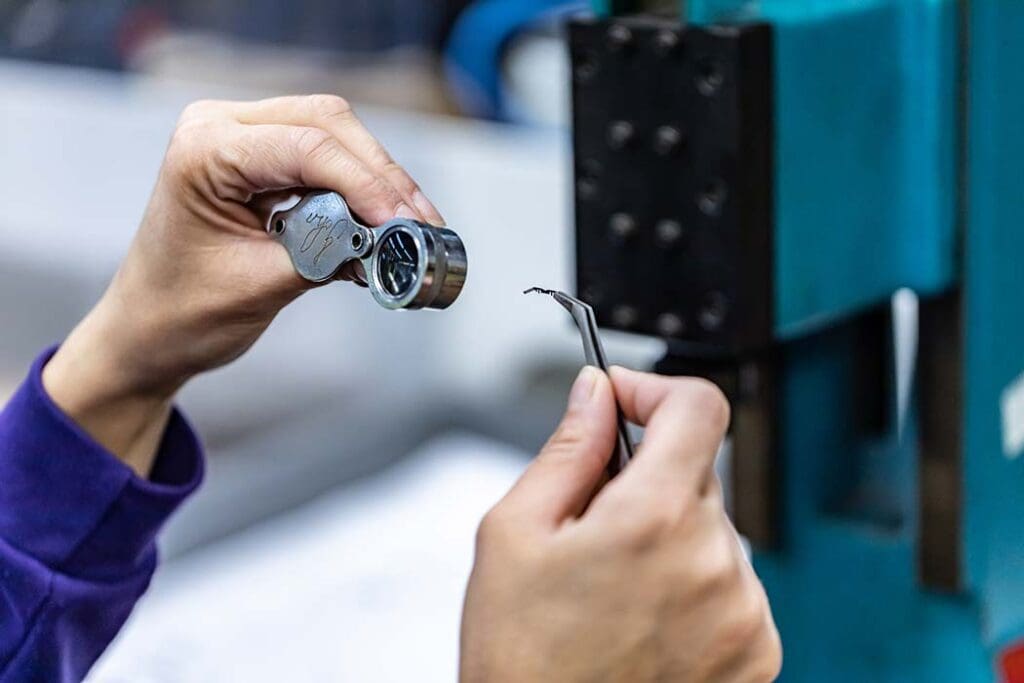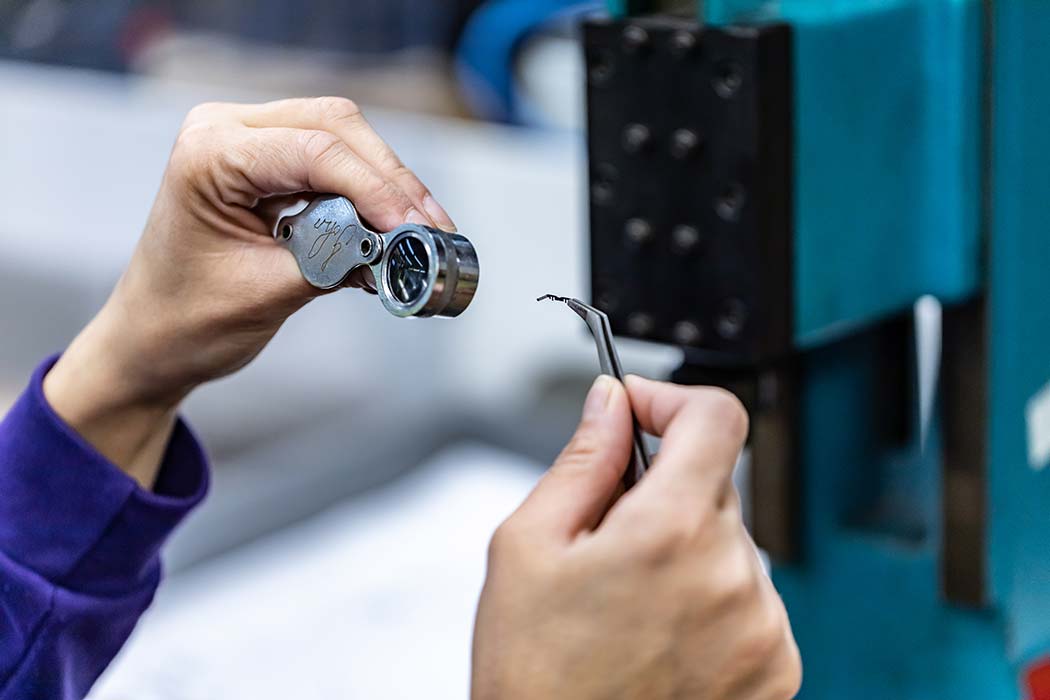 Precision Forming
We provide manual and semi-automatic precision forming using standard, modular and custom form tools. When possible, we incorporate bend lines into etched components, eliminating the need for hard form tooling. Additionally, we offer in-house spot welding for formed, 3-D components that require a permanent connection.
Electropolishing & passivation
We offer both passivation and electropolishing to enhance component corrosion protection. Passivation purifies the component surface and forms a protective metal oxide coating, preserving the base metals integrity without altering its dimensions or appearance. Electropolishing, on the other hand, produces a brighter and smoother surface finish, reducing roughness by up to 50% and providing up to 30 times more corrosion resistance than passivation.
Heat Treatment
We offer several heat treatment options such as hardening, tempering, annealing and normalising for components that require increased surface hardness, temperature resistance, ductility or strength.