Why Choose Our Apprenticeship Program
Our four-year Level 3 Engineering Apprenticeships offer a unique blend of classroom learning and practical training, empowering you to develop technical expertise while working alongside experienced professionals. You will be exposed to cutting-edge technologies and groundbreaking projects, contributing to real-world solutions in industries like medical, automotive, aerospace and more.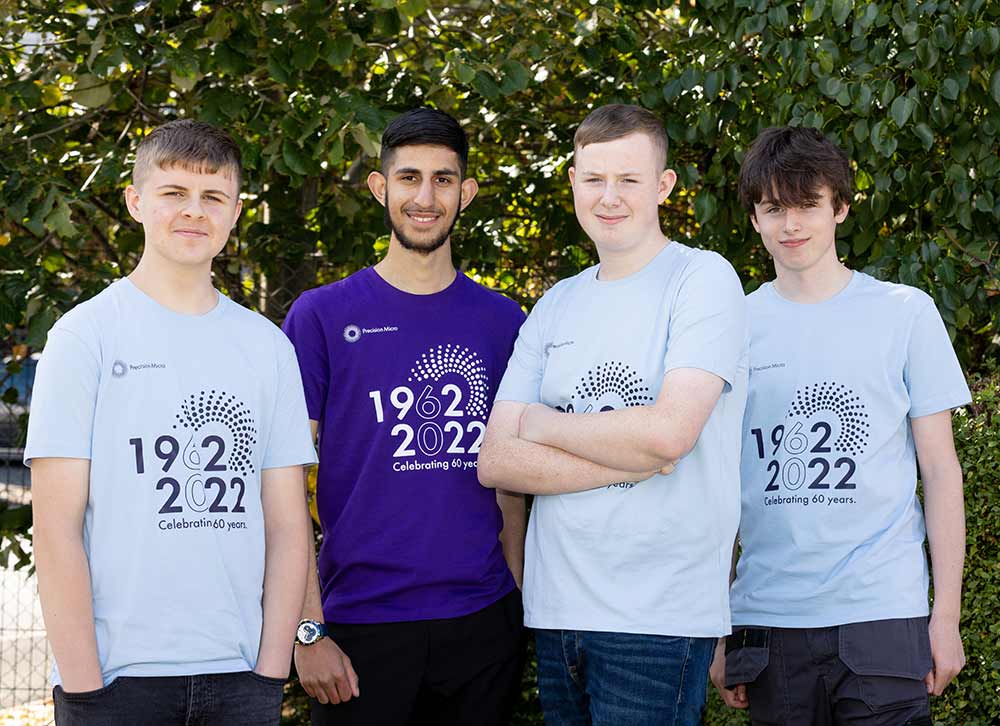 Guidance from Expert Mentors
Throughout your apprenticeship, you will receive dedicated guidance and mentorship from skilled professionals who are passionate about helping you succeed. Our culture promotes collaboration, inclusivity and continuous growth, while our diverse team, comprising individuals of all ages, backgrounds and nationalities, fosters a vibrant and supportive work environment.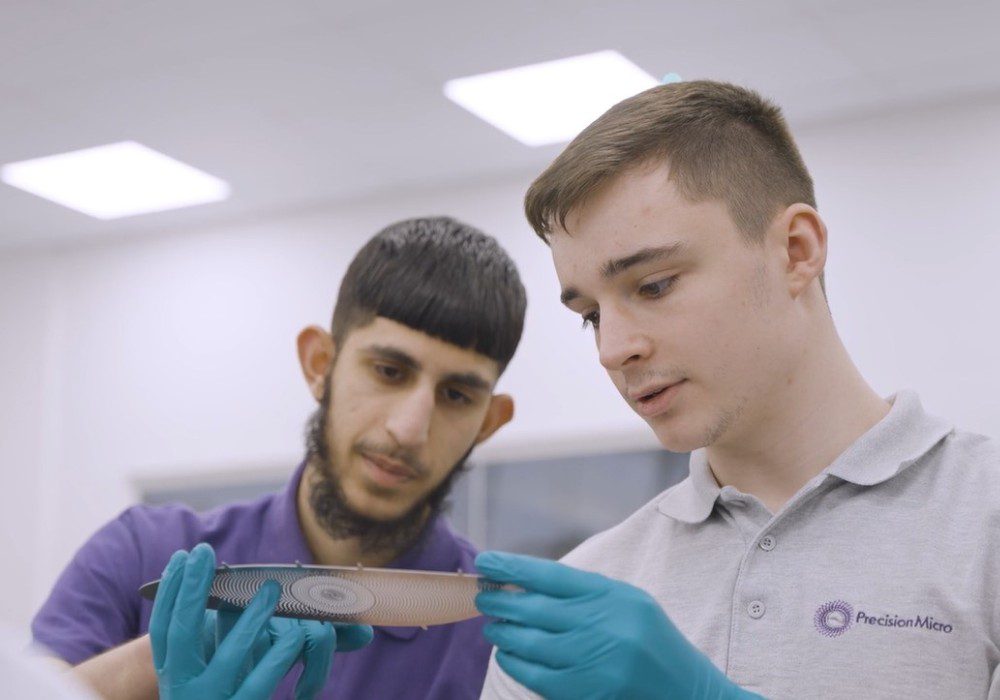 Environmentally Aware
Precision Micro is a sustainability-driven company, committed to minimising our environmental impact. As an apprentice, you'll actively contribute to our sustainability efforts, playing a significant role in helping reduce our waste streams, paving the way for a greener future.
Kickstart Your Career with Precision Micro
Take the first step towards an exciting and fulfilling career journey by viewing our current apprenticeship vacancies.