Precision Micro is the world's largest supplier of etched flat springs and flexure springs, supplying millions of etched springs each month for precision engineering applications.
Typically small but highly precise, flat springs are often produced by stamping or laser cutting, but these processes can have limitations.
Flatness, recoil and fatigue strength are attributes that must not be compromised during flat spring manufacture, yet stamping can deform spring steels and laser cutting leaves a rough edge that could fatigue fracture.
Flat springs etching service
Our non-contact, non-heat inducing chemical etching service does not alter the mechanical properties of spring materials.
This ensures burr and stress-free flat springs can be manufactured with zero distortion or material degradation.
Fast, low-risk prototyping
We use digital tooling, meaning set-up costs are low and design iterations speedy, with parts often supplied within just a few working days.
With zero tool wear, our etching service is competitive in both prototype and production quantities versus stamping and laser cutting.
Spring material grades
Chemical etching is suitable for all spring steel grades, regardless of hardness.
We supply flat springs from specialist grades, such as Chromflex springs steel from Sandvik, as well as more traditional 301 and 17-7 PH stainless steels.
Volume versatility and co-development service
We manufacture springs for a diverse range of applications, including:
ABS braking systems
Gasoline direct fuel injection
Catalytic converters
Satellite cryogenic coolers
Microphone diaphragms
VCM camera springs
Cochlear implants
Many of these spring applications started life as co-development projects, with customers benefitting from the low barrier to entry of chemical etching, our material expertise and design support, and almost 60 years of chemical etching know-how.
Benefits at a glance
Low-cost tooling/design iterations
Stress-and burr-free – no rough edges
Zero distortion
Production volumes
All spring steel grades, regardless of hardness or temper
Accuracy to

±

0.025mm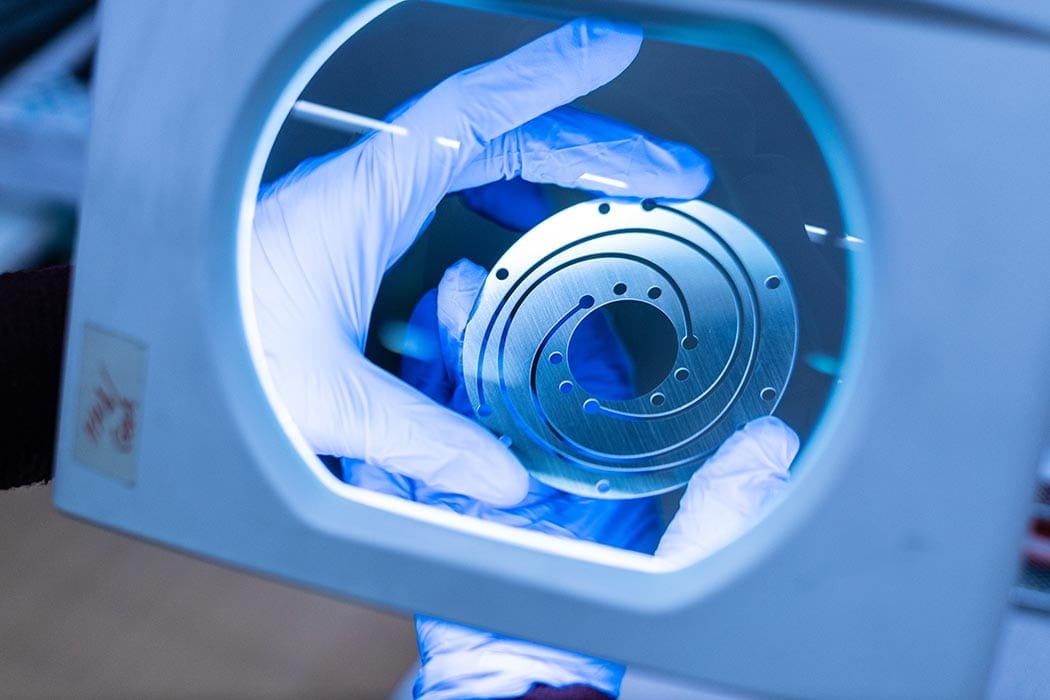 Typical Applications
ABS braking
Fuel injection
Catalytic converters
Satellite cryogenic coolers
Cochlear implants
Camera image stabilisation
Micro springs
Processes
Materials
17-7 PH stainless steel
Sandvik strip steels
Uddeholmstrip flapper valve steel
301 stainless steel