A fuel cell is a device which converts chemical energy into electricity through the chemical reaction of hydrogen with oxygen. Fuel cells are being utilised in a diverse range of applications – including vehicles, trains, drones and off-grid power – by companies looking for reliable, sustainable power with zero carbon emission.
Fuel cells are produced by stacking precise and intricate plates machined with complex grooves or channels which enable liquid and gases to flow. Whilst CNC machining and stamping can be used to produce these channels, traditional metalworking has limitations, such as compromising planarity (flatness) and introducing stresses and burrs. Single-point machining processes and presswork tooling can also be slow and uneconomical.
Precision Micro has long-standing partnerships with a number of leading alternative energy providers who benefit from economic, accurate, burr- and stress-free photo etched bipolar fuel cells plates.
Complexity at no added cost
Photo etching removes metal simultaneously, meaning complex channels or flow fields can be etched to 0.025mm – with accuracy to ±0.025mm – on both sides of the fuel cell plate. This versatility enables designers to vary the size and shape of channels and incorporate headers, collectors and port features without additional cost.
Digital tooling, which is low-cost and quick to produce, can be adapted easily and inexpensively to optimise designs.
Burr- and stress-free
Unlike CNC milling, stamping and laser machining, photo etching imparts no mechanical or thermal stress on the plates which can compromise stack bonding.
We regularly manufacture and in-house test plates to ensure they conform to stringent pressure-drop specifications.
Materials
Typically etched from 316 or 904-grade stainless steels, photo etched fuel cell plates can also be specified in exotic and hard to machine metals, such as titanium for lighter-weight and corrosion resistance.
Did you know?
Bipolar fuel cell plates produced by Precision Micro powered the zero emission black cabs used to transport dignitaries during the London 2012 Olympic Games.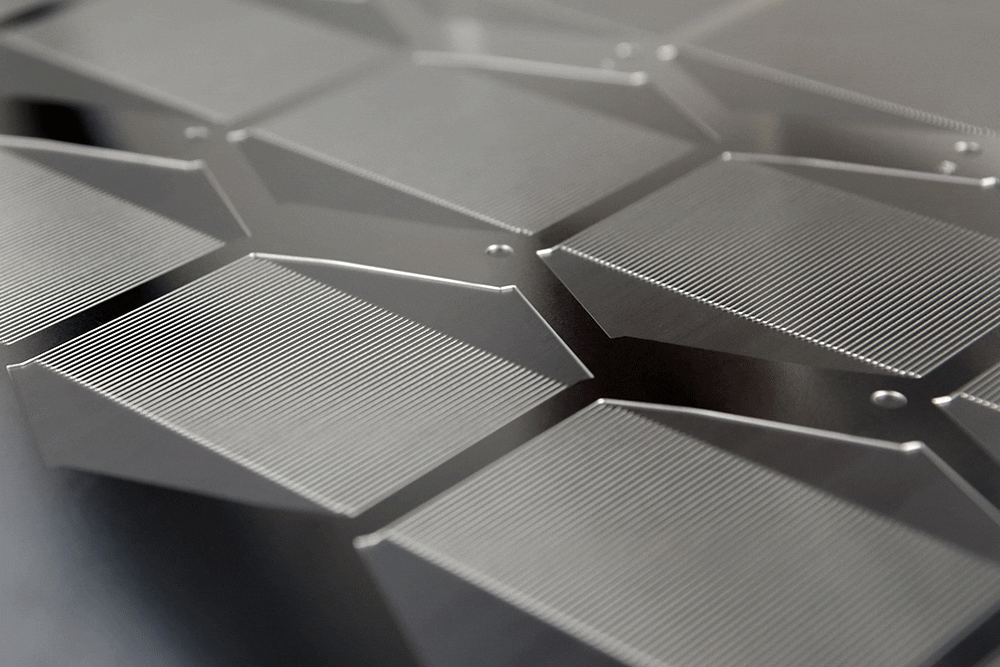 Typical Applications
Fuel cell stacks
Bipolar fuel cell plates