We manufacture plate heat exchanger and printed circuit heat exchanger (PCHEs) flow plates, heat transfer plates and cooling plates for photolithography systems, hydrogen infrastructure, LNG production, oil and gas production and more.
What is a plate heat exchanger?
A plate heat exchanger is a device used to transfer heat between two fluids. Compact in size compared to conventional shell and tube heat exchangers, they are made up of multiple metal flow plates machined with microchannels that enable the fluids to flow.
Whilst stamping and hydroforming can be used to machine these flow plates or shims, these processes can compromise plate flatness and introduce stresses and burrs.
Our unique etched microchannel plates help to reduce the overall footprint, volume and weight of a heat exchanger whilst providing exceptionally high heat transfer efficiency-to-volume ratio.
Benefits of chemical etching heat exchanger flow plates
Our market-leading chemical etching service removes metal simultaneously, meaning complex flow plates can be etched with high degrees of accuracy – often to as little as ±0.020mm
Burr-free, stress-free and flat
Chemical etching imparts no mechanical or thermal stress, unlike CNC machining, stamping and laser machining, which can compromise planarity (flatness) and subsequent assembly.
Low barrier to entry & fast supply
Our digital phototooling, which is low-cost and quick to produce, means set-up costs are minimal.
Designers can vary the size and shape of plate channels without additional cost or excessive lead-times – we can often supply prototypes in just a few days.
Etched flow plate metals
The etching process is suitable for almost any metal type or grade.
Although our customers often specify printed circuit heat exchanger plates from stainless steel, we can also work with lightweight, corrosion-resistant metals such as aerospace grade aluminium or titanium for extreme environment applications.
We supply flow plates up to 1500mm x 600mm in size, and in thicknesses to 2.5mm.
Brazed and diffusion bonded heat exchangers
By combining etching with brazing or diffusion bonding, we can ensure complex channels can be incorporated into plate heat exchangers at a fraction of the price of competing technologies.
Benefits at a glance
Unlimited flow plate channel complexity
Low-cost tooling and design iterations
Burr-free, stress-free and flat heat exchanger plates
Micron positional and channel feature accuracy
Brazed and diffusion bonded heat exchangers available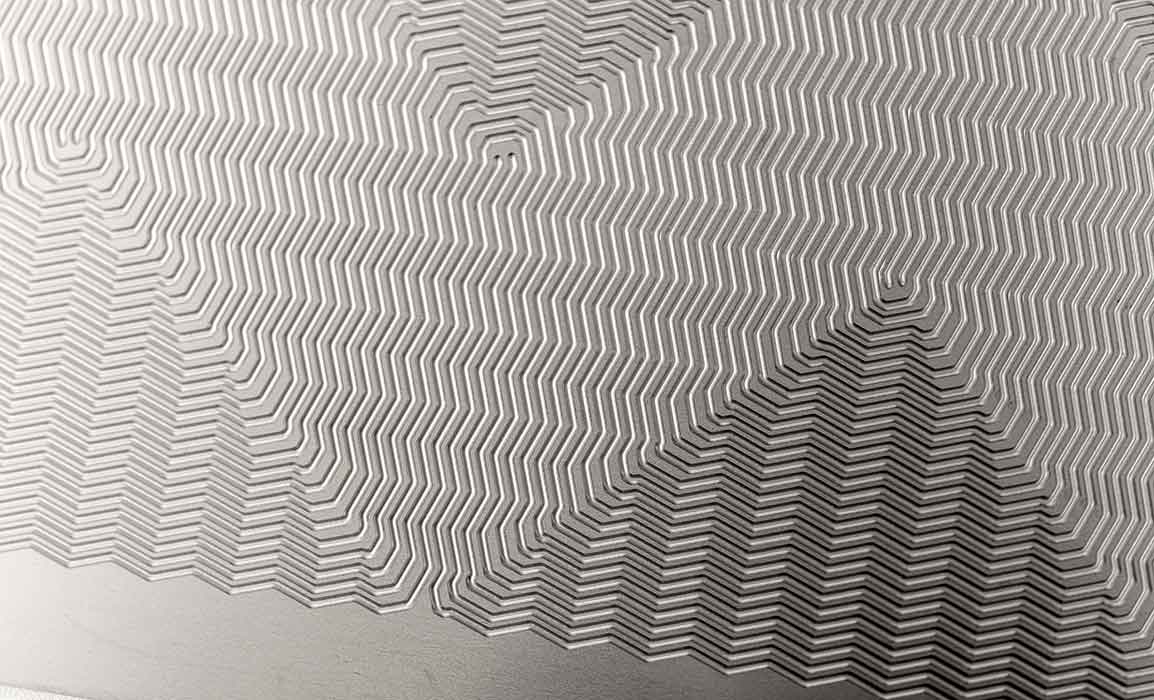 Typical Applications
Microchannel heat exchangers
Diffusion bonded heat exchangers
Printed circuit heat exchangers (PCHEs)
Compact heat exchangers
Cooling plates
Heat transfer plates