We manufacture printed circuit heat exchanger (PCHE) flow plates for leading global suppliers of heat transfer solutions.
What is a printed circuit heat exchanger?
A printed circuit heat exchanger is a type of plate-fin heat exchanger that is based on the two technologies of chemical etching and diffusion bonding. Flow channels are etched chemically onto the metal plates then stacked to produce one block by diffusion bonding, a solid-state joining process.
Precision Micro and PCHE technology
Precision Micro has been at the forefront of PCHE manufacture since the 1990s.
Our market-leading chemical etching service offers volume versatility – from fast, cost-effective prototypes through to high volume manufacture.
We operate Europe's largest PCHE production etching plant and can supply flow plates up to 1500mm x 600mm in size, and in thicknesses to 2.5mm.
Etched flow plate materials
Our chemical etching process is suitable for almost any metal type or grade.
Although our customers often specify printed circuit heat exchanger plates from stainless steel, we can also work with lightweight, corrosion-resistant metals such as aerospace grade aluminium for extreme environment applications.
Diffusion bonded heat exchangers
We have long standing partnerships with world leaders in diffusion bonding technology and can offer a one-stop-shop for chemical etching and diffusion bonded PCHEs.
Benefits at a glance
The leading name in PCHE flow plate manufacture
Fast, flexible prototyping
Largest sheet etching capacity in Europe
Diffusion bonding service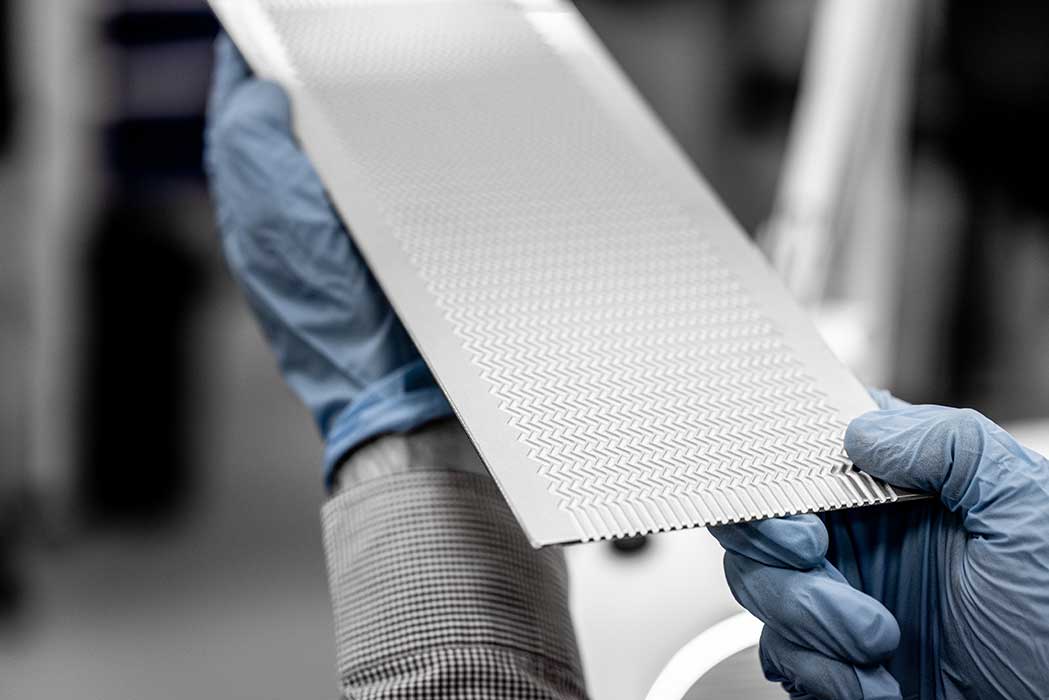 Typical Applications
Printed circuit heat exchangers (PCHEs)
Diffusion bonding