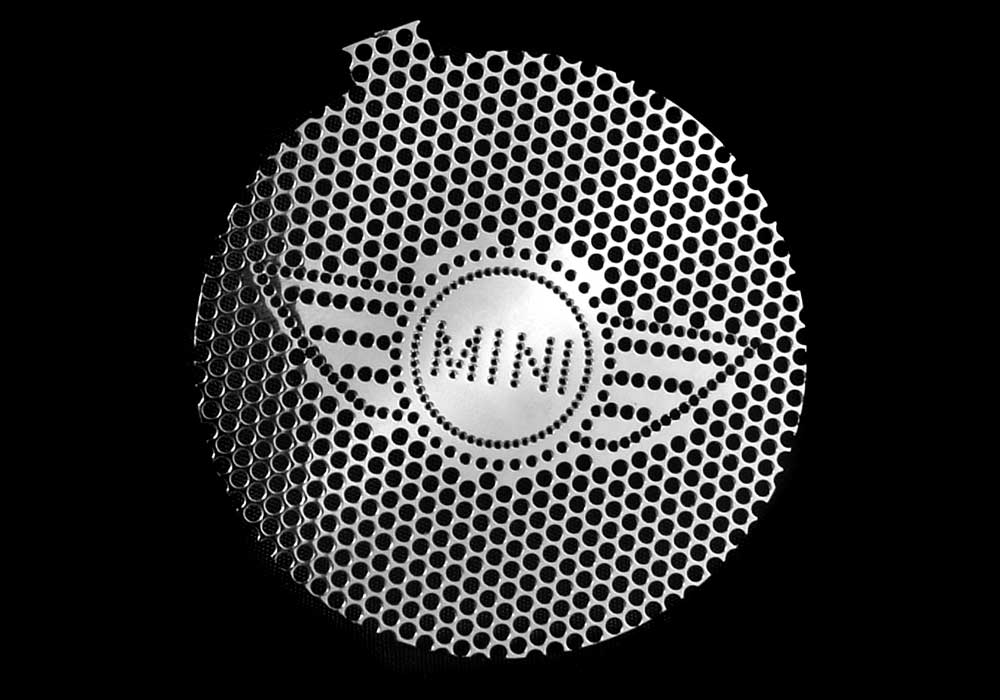 Sign up to receive articles to your inbox
Precision Micro supplies a variety of decorative etched components to the automotive industry and is possibly the largest manufacturer of bespoke, metal audio grilles in Europe.
Located in the UK motor industry's heartland, the Company has a history of supplying metal speaker grilles for many of the leading marques. Precision etched in a single process, an etched speaker grille can be both aesthetically pleasing and functional. The etched pattern can incorporate a variety of aperture shapes and can include part etched logos and discrete part numbers on the reverse side.
Precision Micro has recently developed a precision etching process that incorporates laser direct imaging for greater accuracy and repeatability. The process doesn't rely on any physical tooling and has taken etching precision to new levels.
Hearing of this expertise, a major manufacturer of high-end audio visual equipment has commissioned Precision Micro to produce precision speaker grilles for its premium products. Unlike the majority of its competitors, the speakers and integrated grilles are a major visible feature so precision, quality and aesthetics are very important.
Tolerances for these components are very tight and exceed the capabilities of photochemical etching but Precision Micro's highly accurate process meets the requirements.
Another important factor in the decision to use Precision Micro was the Company's ability to handle metal sheet sizes up to 1.5 metres in length, a facility not readily available from other suppliers.
Etched grilles are burr-free and stress-free and can be supplied in a range of finishes to suit the specific application.
Learn how chemical etching can provide greater flexibility, cost savings and time savings for your industry.
Download whitepaper today!
---
Read our latest articles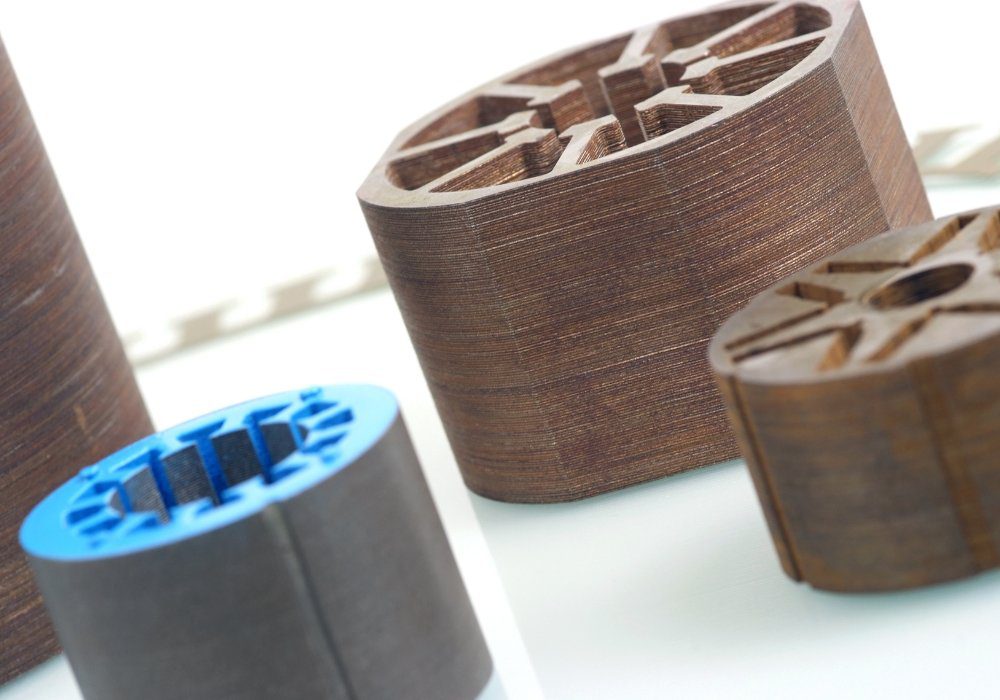 9th May 2023
In this article, we compare the three main methods of manufacturing motor laminations and explore how etching can offer a number of benefits.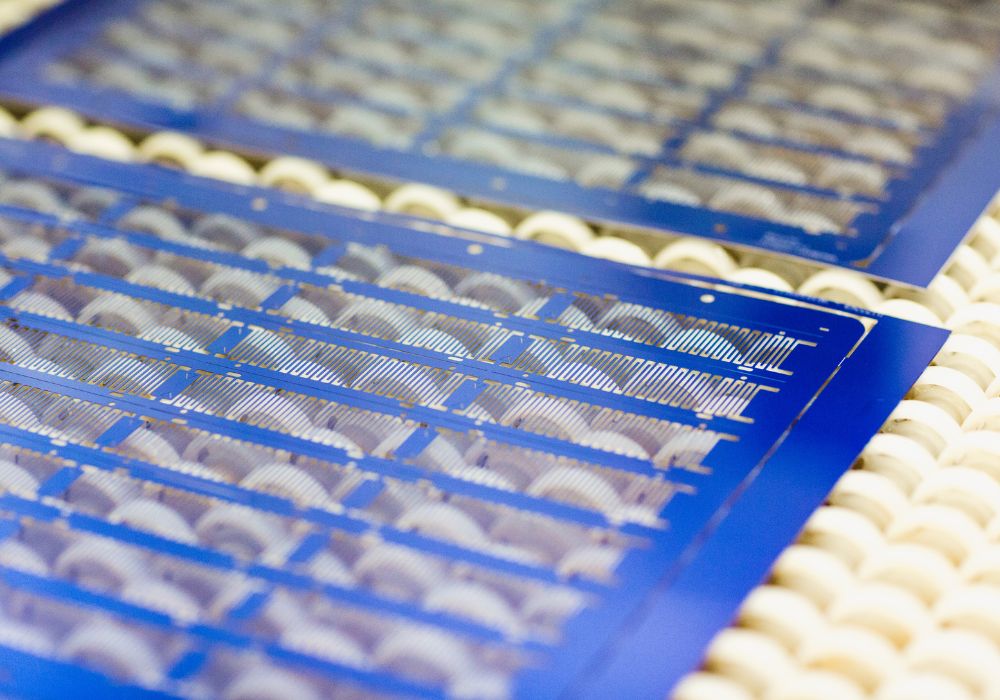 3rd April 2023
Discover how chemical etching provides an innovative process for manufacturing cost-effective electronic components. Read more.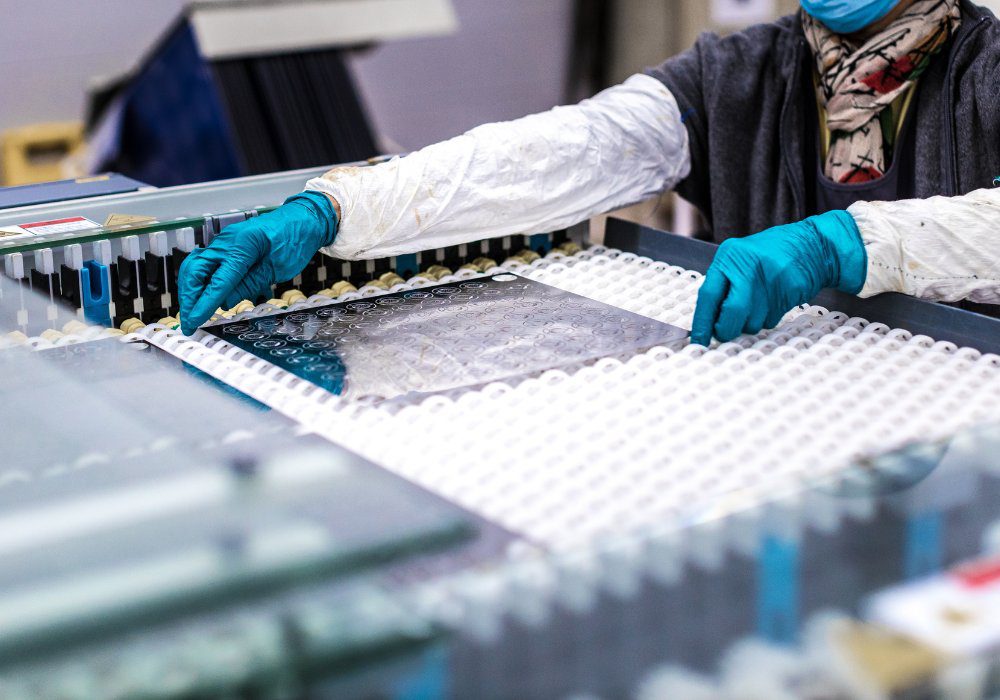 15th March 2023
This article explores the key technical guidelines for photochemical etching, including material selection, feature sizes, accuracy and more.
Sign up to receive articles to your inbox