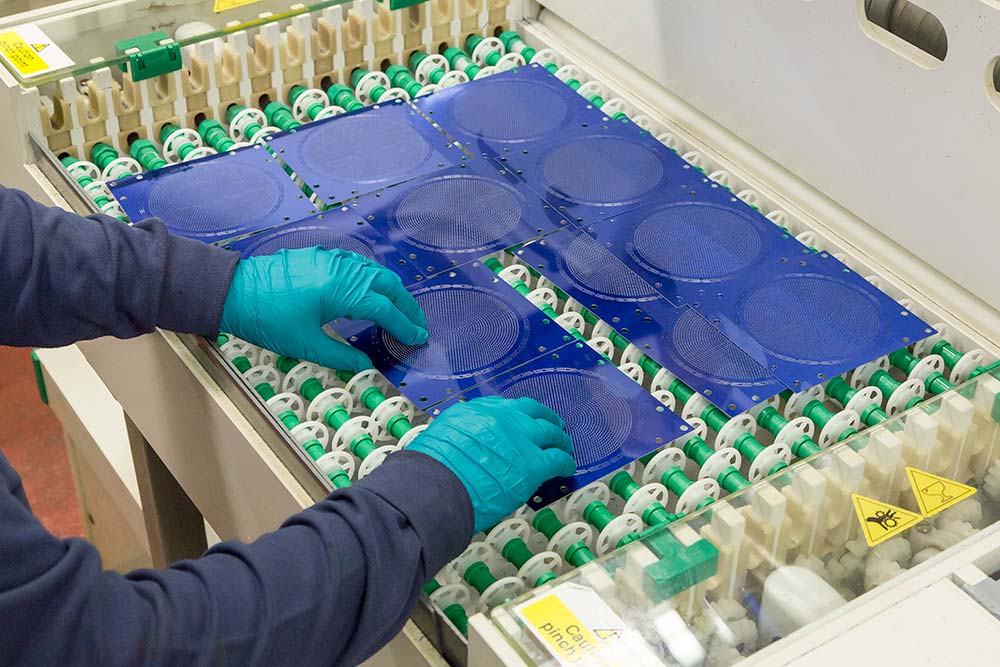 Sign up to receive articles to your inbox
Founded in 1987, Nottingham-based Vestatec has been supplying unique styling solutions for automotive manufacturers worldwide. The leading OE supplier has a core specialism in the design and manufacture of speaker grilles for luxury vehicles. As such, Vestatec UK is required to supply the speaker grilles that meet the high expectations of these premium automotive brands.
Supplying parts for the likes of Bentley, Rolls Royce and Lamborghini requires expert know-how, continuous innovation and unique manufacturing processes that ensure consistently high-quality products. To create its speaker grilles, Vestatec has a longstanding relationship with Birmingham-based photochemical etching specialist, Precision Micro.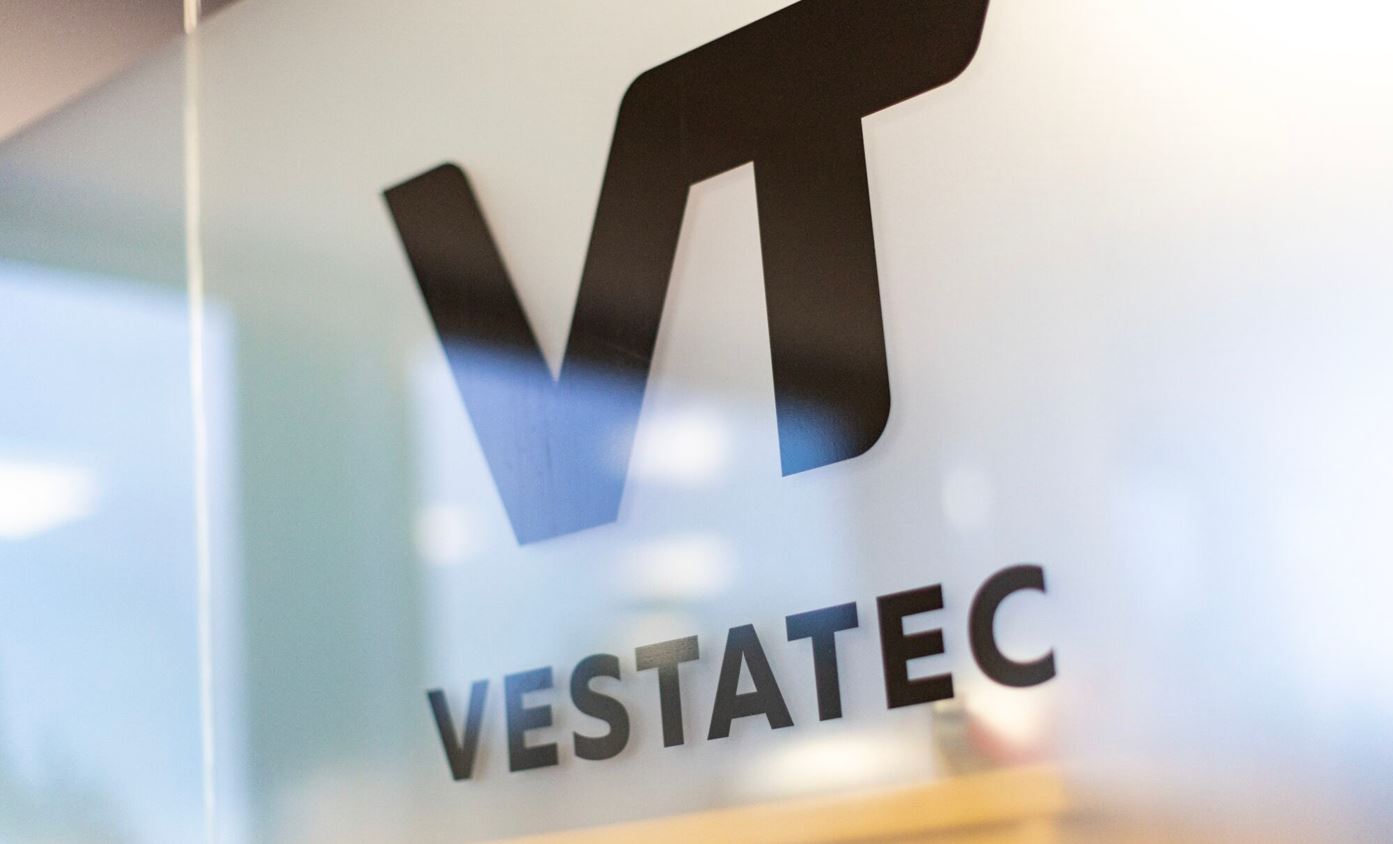 Evolving sound
Luxury car brands expect better components and as such, work with the world's leading audio suppliers like Harman Kardon, and Bowers & Wilkins to supply the sound systems for their vehicles. The covers for these speakers are the job of Vestatec, whose speciality lies in forming metal and applying technical coatings.
As well as providing obvious benefits in terms of durability, finished metals can be designed to be scratch, UV and chemical resistant, maintaining their sleek appearance and tactile perception for longer. The premium audio brands also believe that a metal grille provides a much better sound quality than its plastic counterpart, providing a more transparent output for passengers.
Photochemical etching these grilles allows Vestatec to bring design flair to life and opens up a world of possibilities when it comes to coatings and finishes, as well as providing clear cost-saving benefits.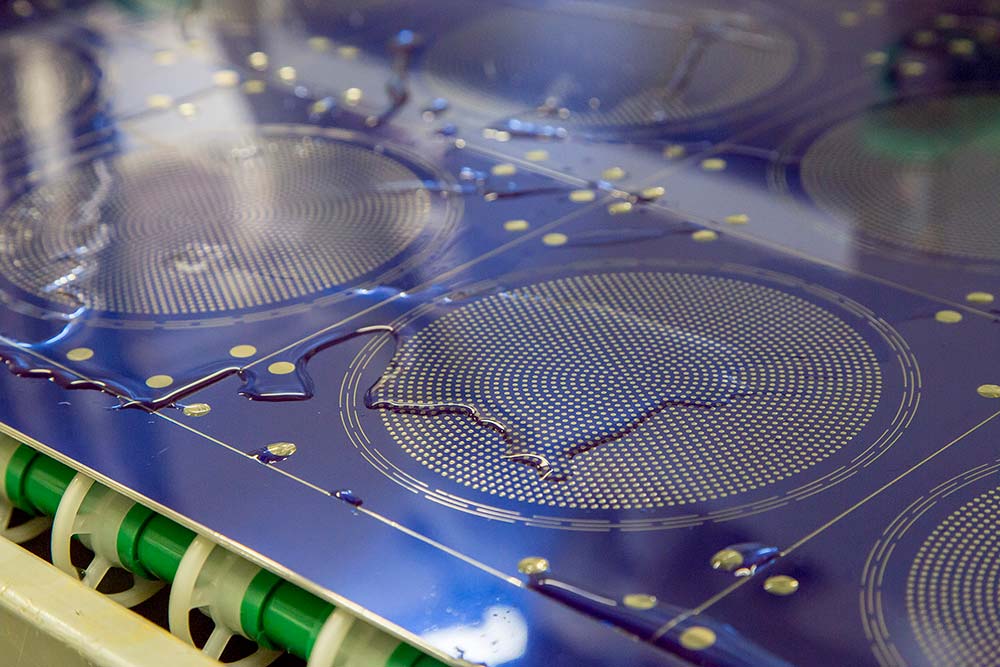 What is photochemical etching?
An alternative to traditional stamping and laser cutting, photochemical etching is a subtractive sheet metal machining process that uses chemical etchants to create highly complex precision components from almost any metal with unmatched levels of accuracy.
In Vestatec's case, chemical etching is the ideal process for bringing intricate design patterns to life. With hundreds and sometimes thousands of holes to cut in the average speaker grille, and the need for consistent, pinpoint accuracy to deliver the flawless finish required by their high-end customers, laser cutting is not a viable option.
Adam Jay, Purchasing Manager at Vestatec UK, said: "We've done some trials with laser cutting and to laser cut the hundreds, if not thousands, of holes in a speaker grille, takes so much time. The cost of laser cutting, as a result, means photochemical etching is much more appropriate for the application – not only because of the cost savings but for the better aesthetic of the finished product too."
Once the etched grilles are completed by Precision Micro, they are shipped flat to Vestatec where its speciality comes in to play. Vestatec prides itself on its precision forming capabilities, where it essentially transforms the flat component into 3D etched parts by applying technical coatings. Whether this is adding scrim or injection moulding, Vestatec can then supply a full assembled part with multiple different components to its Tier 1 suppliers.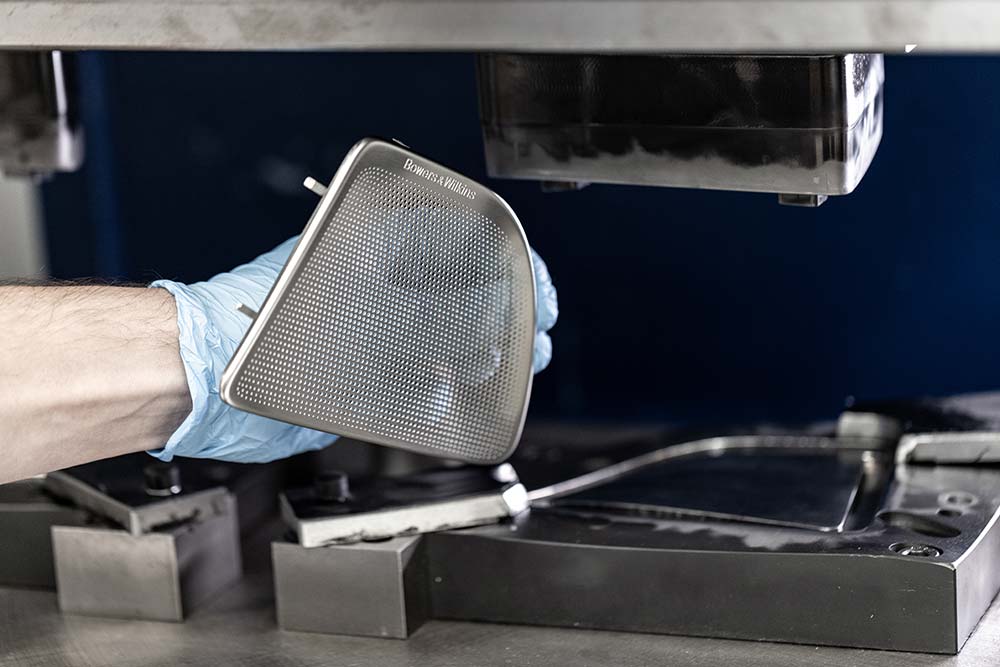 A match made in the Midlands
Vestatec's journey with Precision Micro began almost a decade ago when it sought an etching company for its speaker grilles. Having seen work Precision Micro had done for Mini, their initial enquiry led to many fruitful years of work until supply was disrupted due to a fire at Precision Micro's facility in 2019. To mitigate supply chain risks, Vestatec were faced with having to look elsewhere and the business began working with another company in mainland Europe.
However, once the pandemic struck, its impacts, combined with those presented by Brexit, meant Vestatec had difficulty importing product from the continent. Meanwhile, Precision Micro was busy actioning a recovery plan and was back to full manufacturing capacity in less than three months. The setback also gave the business the opportunity to make significant improvements to its processes and its effect on the environment
Ben Kitson, Head of Business Development at Precision Micro, said: "While the fire was contained to just two areas of our manufacturing facility, it affected the heart of our operation where millions of chemically etched components are created every year.
"As part of our recovery, we invested £5.1 million to reconfigure processes and increase capacity, introduce specialist machinery and launch a new Quality Centre of Excellence. In 2020, we produced 1,881 tonnes of waste ferric chloride, the standard metal etchant used in our chemical etching process. With new systems and machinery in place, we reduced this waste significantly by 51% in 2021 to 581 tonnes."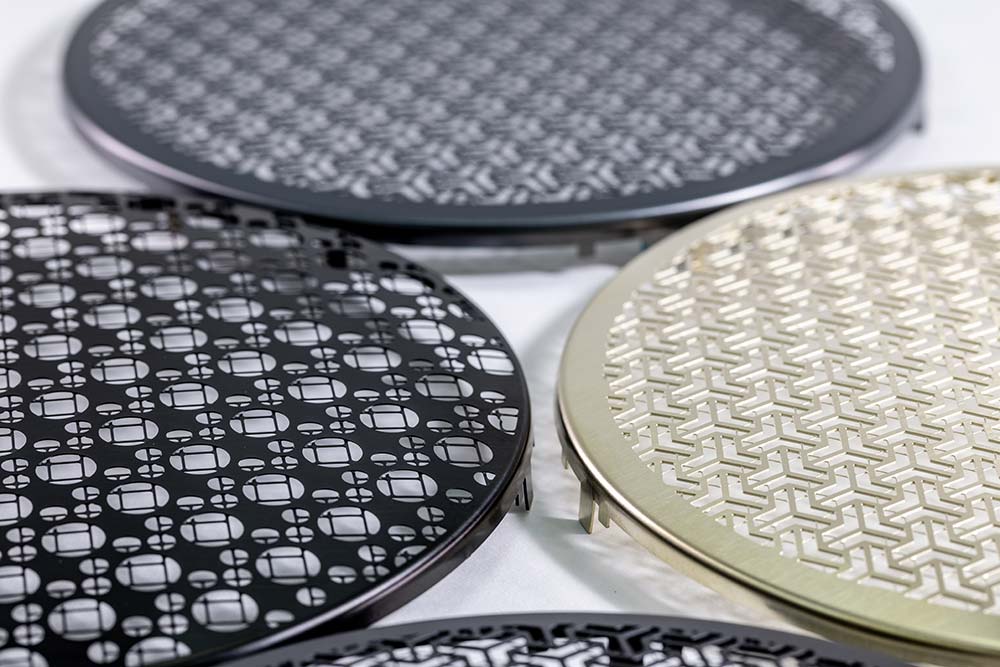 On its decision to move back to Precision Micro, Vestatec's Adam Jay said "During that difficult time, the impacts of Brexit coupled with COVID, served as a warning, or certainly encouragement, to source our etched components back in the UK."
"Precision Micro's investment following the fire and the additional manufacturing capacity that brought, gave us the confidence to go back to them as a result. We're really happy in our decision to be working with them as our primary supplier."
The other key reason to return to Precision Micro was for its product quality and overall service offering. The business has low PPM (parts per million) scores with Vestatec, which is a key KPI for the automotive industry. The geographical proximity of the two Midlands-based businesses also has its benefits in terms of prototyping and making specific designs more feasible.
"We've brought a lot of series volume back. Historically we may have expected a series blank back in three to four weeks, but we have now been able to bring this down to to a seven-to-10-day lead time on a prototype," explained Adam. "Being just an hour down the road also means we can go to the facility and look at the part before it's shipped. This gives a real benefit in comparison to jumping on a plane to Europe, which might not always be feasible, particularly in the current climate."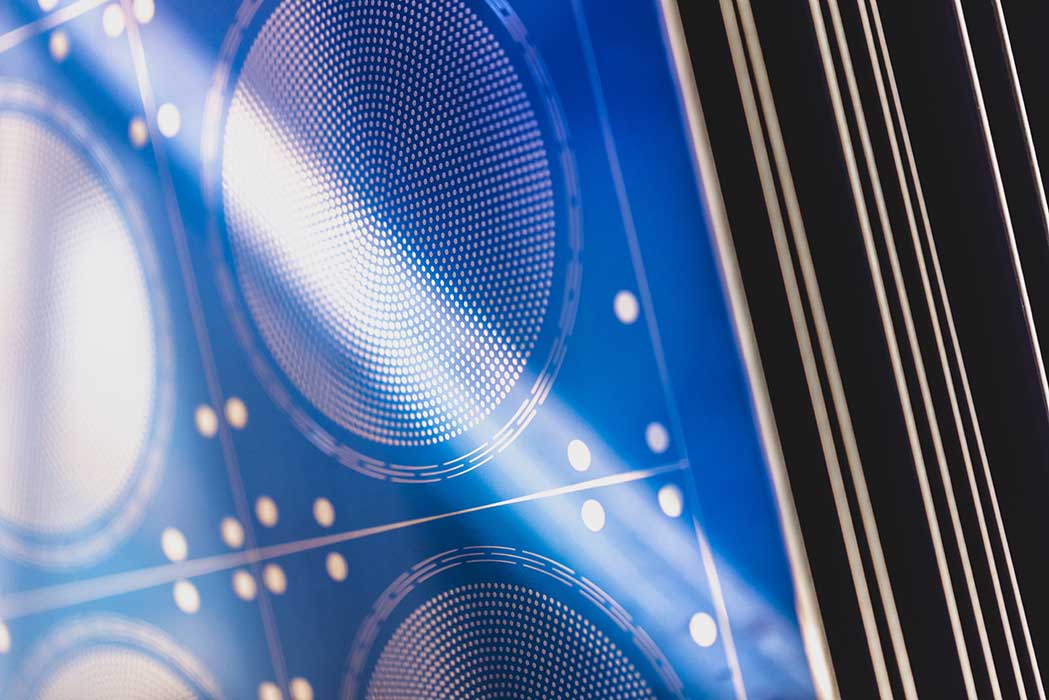 Pushing the boundaries
As with all automotive brands, continuous innovation is key. Improving the experience for the end-user requires creative thinking and unique approaches right through the supply chain – something which Adam Jay believes Precision Micro always helps to deliver.
"I think as a customer to Precision Micro, we really push them to explore the limits of what's possible. Because when you push the line further and further, that's how you innovate. We've often sent them designs and drawings which are theoretically impossible to manufacture in terms of material thickness or etching spaces smaller than the material thickness, but they give it their best efforts. This desire to go beyond what's possible has sometimes worked and delivered unique products for us to take to market," said, Adam.
Precision Micro's value proposition 'etching enhanced' is something, by Vestatec's own admission, that perfectly describes the business's ability to explore the limits of its technology. It also describes Precision Micro's ability to collaborate and go one step further in terms of creating future business opportunities. The collaboration between the two businesses is strong and this is being realised through income and great quality products.
Adam Jay said: "When you go and speak to our guys on the shop floor, they would rather form a Precision Micro part over another supplier's part. The etching process is high quality and it's efficient for many reasons. Pushing boundaries and working collaboratively together stack up to give a relationship that provides USPs for both of us. I think the customers that we deal with recognise that we like to push the boundaries and deliver consistent quality."
Learn more about Precision Micro's speaker grille etching service.
Learn how chemical etching can provide greater flexibility, cost savings and time savings for your industry.
Download whitepaper today!
---
Read our latest articles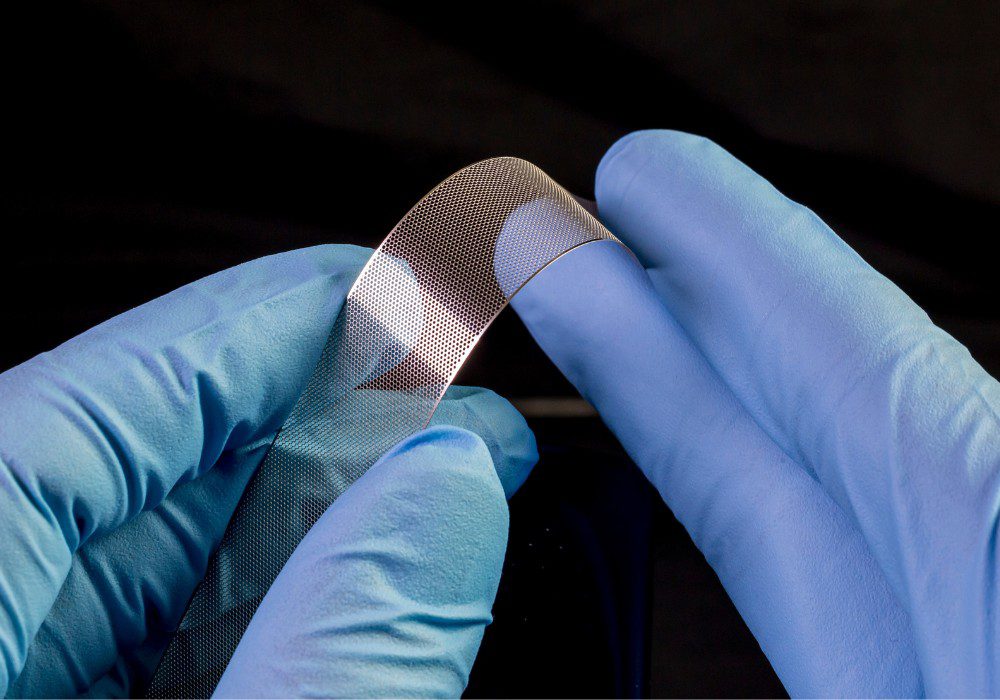 23rd June 2023
Learn how chemical etching filters, screens and sieves offers increased design flexibility, complexity, durability and reduced lead times.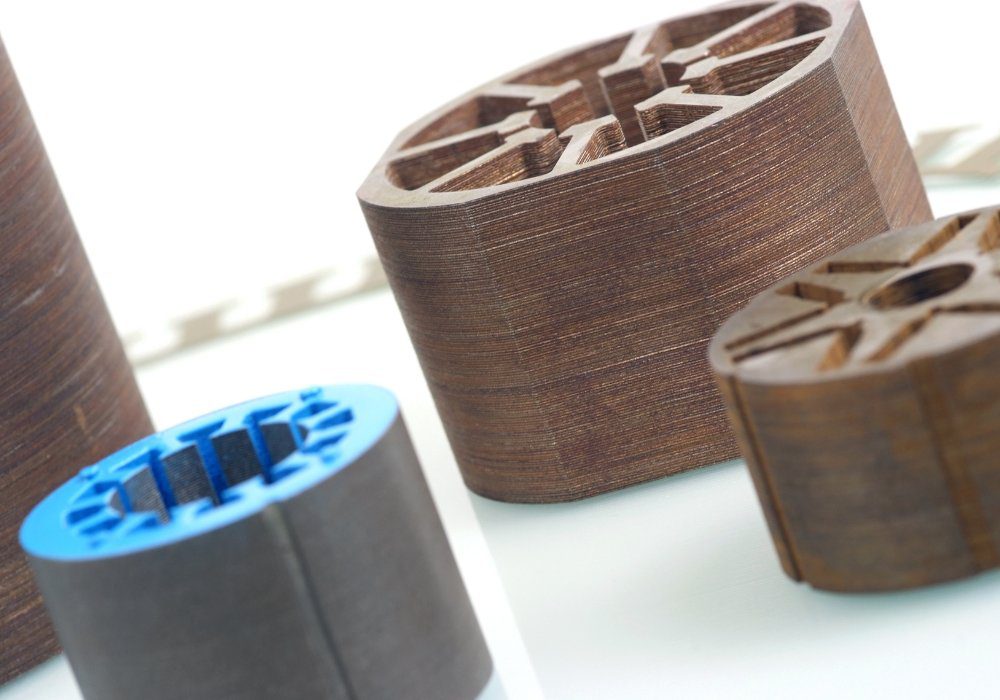 9th May 2023
In this article, we compare the three main methods of manufacturing motor laminations and explore how etching can offer a number of benefits.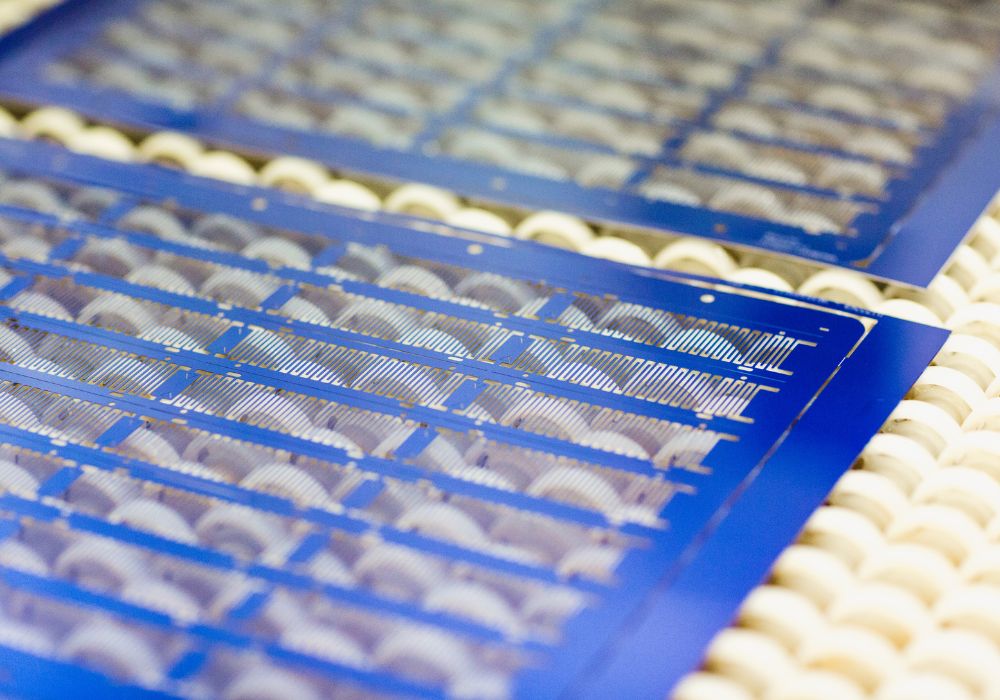 3rd April 2023
Discover how chemical etching provides an innovative process for manufacturing cost-effective electronic components. Read more.
Sign up to receive articles to your inbox