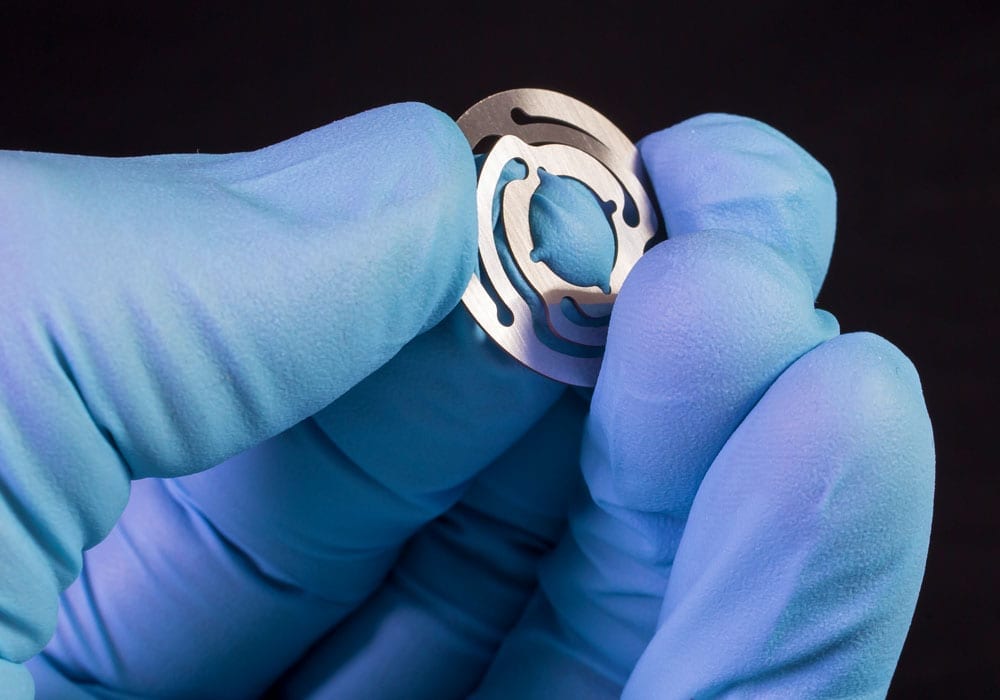 Sign up to receive articles to your inbox
The overarching objective of car manufacturers the world over is to make increasingly clean and fuel-efficient vehicles. As such, the demand for Gasoline Direct Injection (GDI) systems is growing, as GDI dramatically reduces CO2 emissions.
The growth in the GDI market is staggering. In 2008 it was estimated that about 2% of cars built incorporated this technology, but recent predictions suggest that by 2020, 25% will include GDI as standard. This is great news for Precision Micro, the Birmingham-based photo etching specialist, which supplies photo etched flexures used in GDI systems, and this is stimulating major growth in the company.
Precision Micro — acquired by world's leading engineering group Meggitt PLC in 2012 — has been making major inroads into the automotive market in recent years with its photo etched flexures. Today, it supplies flat springs to three of the five key global GDI manufacturers and has made a five-year agreement with Continental to supply it with flexures. It is currently producing more than 1,000,000 GDI flexures each month and sends them all over the world to places including China, South America and the United States.
With the forecast expansion in the GDI market, Precision Micro predicts revenue growth from its GDI customers to increase by 25% in 2017 and by 50% in 2018. Precision Micro is now well established in the automotive market, thanks not just to the supply of flat springs for GDI systems, but also for the manufacture of intricate speaker grilles for high-end cars and interior trim.
The company is perhaps the world's leading photo etching specialist, with 50 years advancing the technology. Investment in capital equipment, research and development, and the nurturing of skills has seen the company go from strength to strength in the last decade, and — due in no small part to the predicted growth in the manufacture of flexures for GDI systems — Precision Micro is now planning for expansion of its premises to accommodate the increased demand.
Turnover has soared, and projections suggest that the company will reach £20 million in 2020. Headcount is also increasing, and there is an aggressive and sustained plan for investment in the technologies that will ensure that Precision Micro remains the world's "go-to" photo etching supplier. As such, the company is unique in its ability to cater for dramatic increases in demand such as that in the area of GDI flexures.
Mick Taylor, commercial director at Precision Micro says, "Etching is by far the best method for producing flexures. It is particularly suited to working with high-performance spring steels, and the burr- and stress-free nature of the process means that springs actuate longer and more reliably which is vital in safety critical and exacting environments such as in GDI systems."
Learn how chemical etching can provide greater flexibility, cost savings and time savings for your industry.
Download whitepaper today!
---
Read our latest articles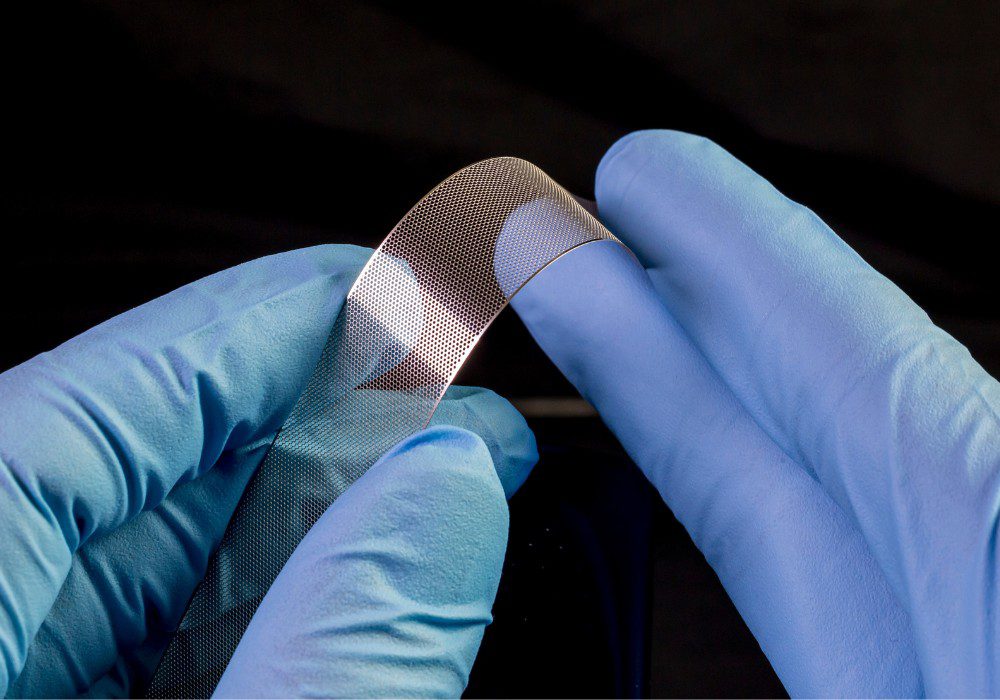 23rd June 2023
Learn how chemical etching filters, screens and sieves offers increased design flexibility, complexity, durability and reduced lead times.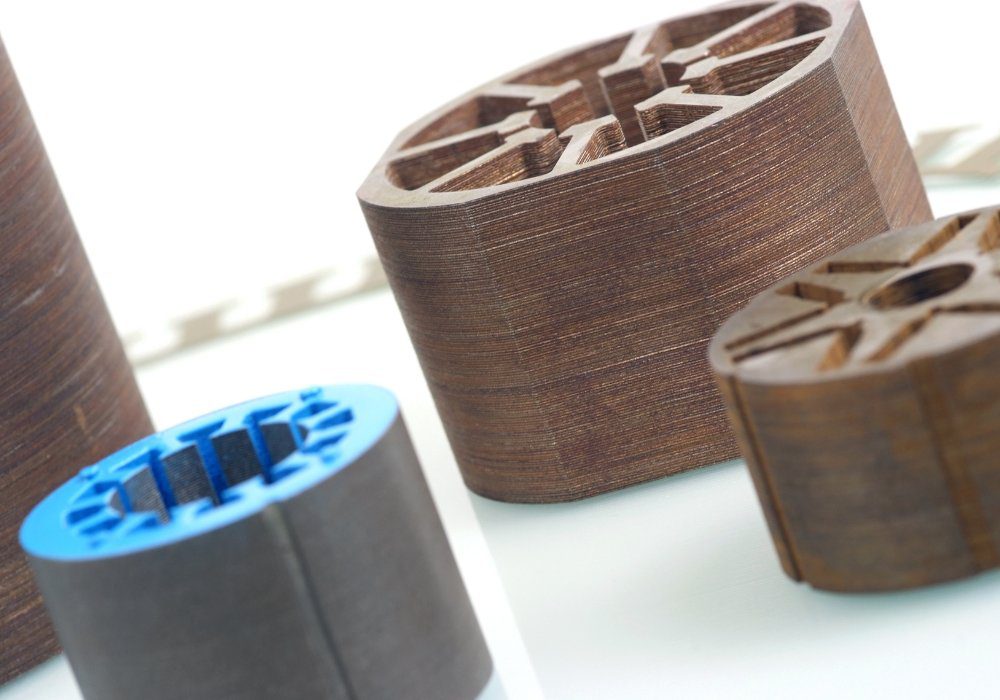 9th May 2023
In this article, we compare the three main methods of manufacturing motor laminations and explore how etching can offer a number of benefits.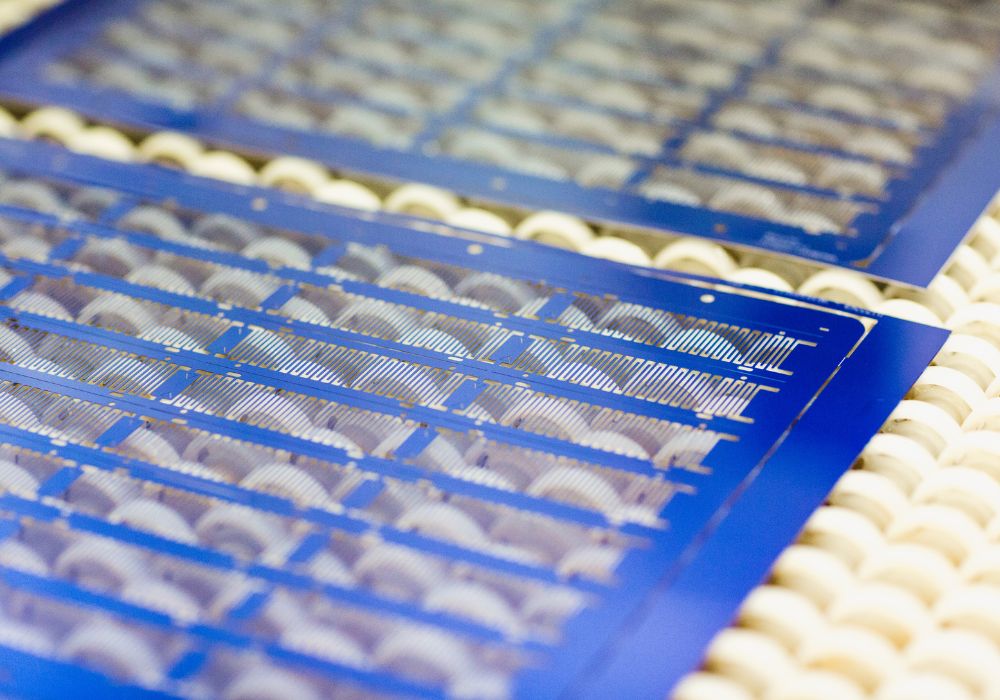 3rd April 2023
Discover how chemical etching provides an innovative process for manufacturing cost-effective electronic components. Read more.
Sign up to receive articles to your inbox