Our ISO accredited copper etching service offers a fast, cost-effective alternative to traditional copper machining technologies.
Why etch copper?
Due to their reflective nature, copper-based alloys have proven difficult to laser cut, often compromising material integrity.
Likewise, the impact forces of stamping and water-jet cutting can affect material flatness and quality of cut.
Chemical etching copper ensures burr-free, stress-free, flat components without altering material integrity.
Suitable copper and copper etching alloys
| | |
| --- | --- |
| Beryllium copper | All grades |
| Brass | All grades |
| Copper | All grades, including oxygen-free |
| Ferry |  – |
| Nickel Silver | All grades |
| Phosphor bronze | All grades |
Etched copper components
We chemically etch thousands of copper-based components each month for a wide range of engineering applications from the automotive, electronics and precision engineering sectors.
As copper is highly conductive, durable, ductile and malleable, it is well suited to 2-D and 3-D electronics components such as connectors and contacts
Typical components include:
Benefits at a glance
Prototype to volume — fast
No hard tooling
Low-cost design iterations — fast
Burr-and stress-free – metal properties unaffected
Lead-times in days, not months
All copper and copper alloy grades
Accuracy to ±0.025mm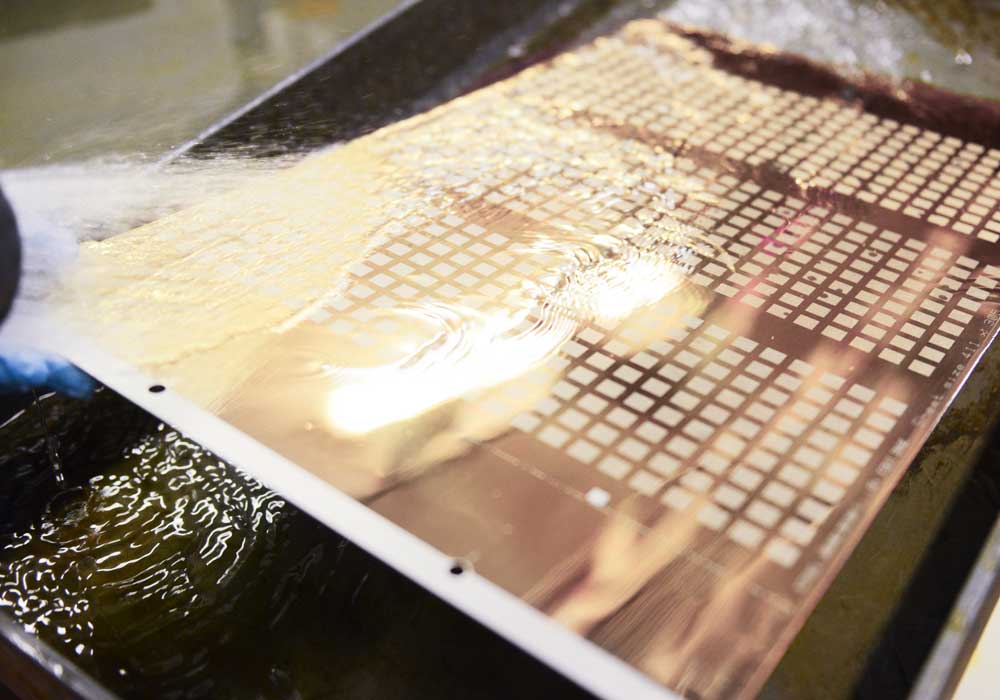 Materials
Beryllium copper
Brass
Copper
Ferry
Nickel silver
Phosphor bronze
Downloads