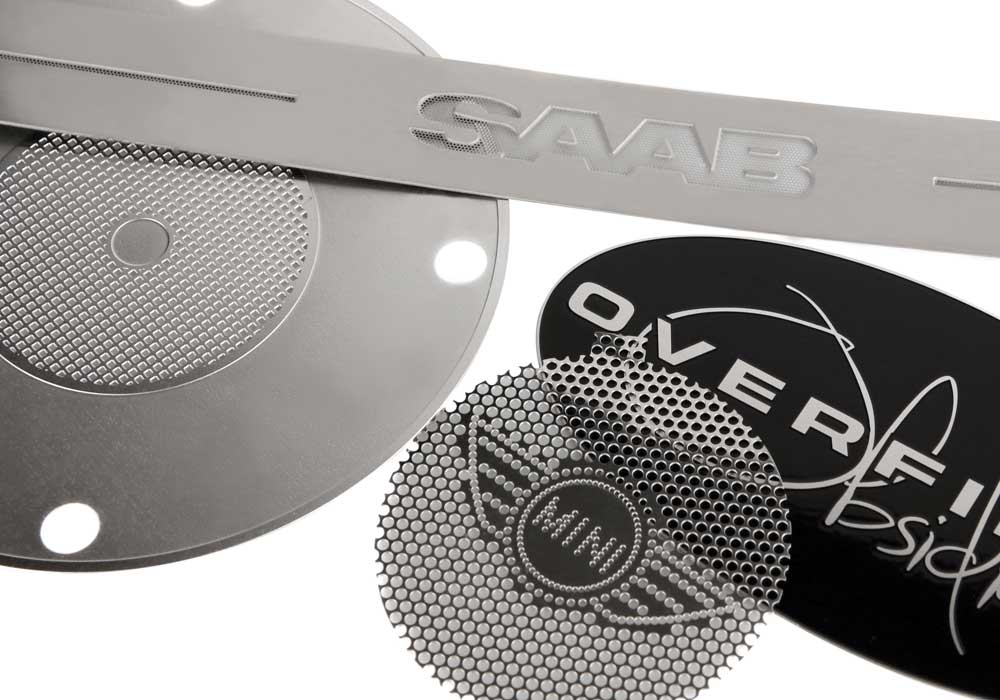 Sign up to receive articles to your inbox
Precision Micro, Europe's largest contract chemical etching operation, have recently collaborated with Vestatec Automotive Engineering to bring a number of new interior design possibilities to prestige car manufacturers.
With over 25 years experience in designing and delivering automotive engineering solutions, Vestatec has become a well-respected name in the automotive interiors market.
With car manufacturers seeking to achieve and sustain competitive differentiation for their vehicles, Vestatec has designed a range of bespoke speaker grilles to replace those traditionally produced from pre-perforated sheet materials.
The company saw initial success by securing a long-term agreement with Jaguar Land Rover to develop a grille for their XJ model. This grille is currently being fitted to all XJ models that are built with Meridian premium audio.
The grilles are profiled using Precision Micro's photo etching technology, a subtractive process that can produce a series of complex designs, mesh patterns and logos simultaneously, in a single machining operation. The process also boasts burr-free features to micron tolerances and high definition surface engraving. The ability to change grille patterns with minimal tooling costs is a further benefit.
Custom speaker grilles are just one of the ways that photo etching can give interiors engineers the freedom to explore new design avenues.
Following the success of the Jaguar Land Rover project, Precision Micro is now supporting Vestatec in the development of innovative lighting products, which allow intricate designs, personalisation and model nomenclature. These products are extremely lightweight and require minimal package space.
Both companies are set to exhibit at Automotive Interiors Expo 2013 in Stuttgart.
Learn how chemical etching can provide greater flexibility, cost savings and time savings for your industry.
Download whitepaper today!
---
Read our latest articles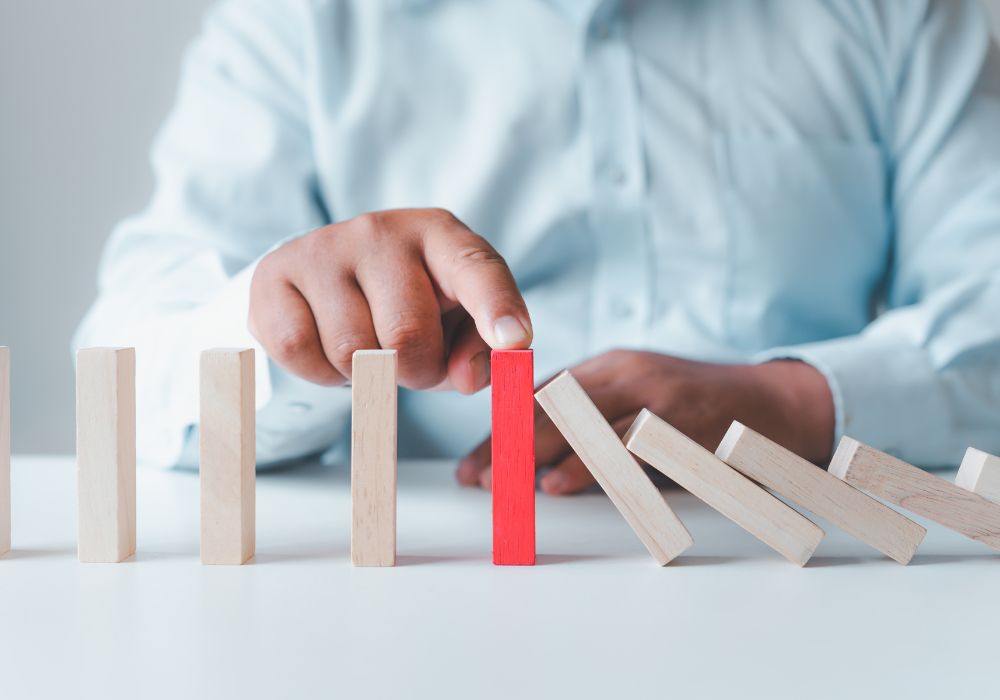 6th November 2022
Learn how chemical etching can ease supply chain disruption by producing components faster, with greater flexibility and less waste.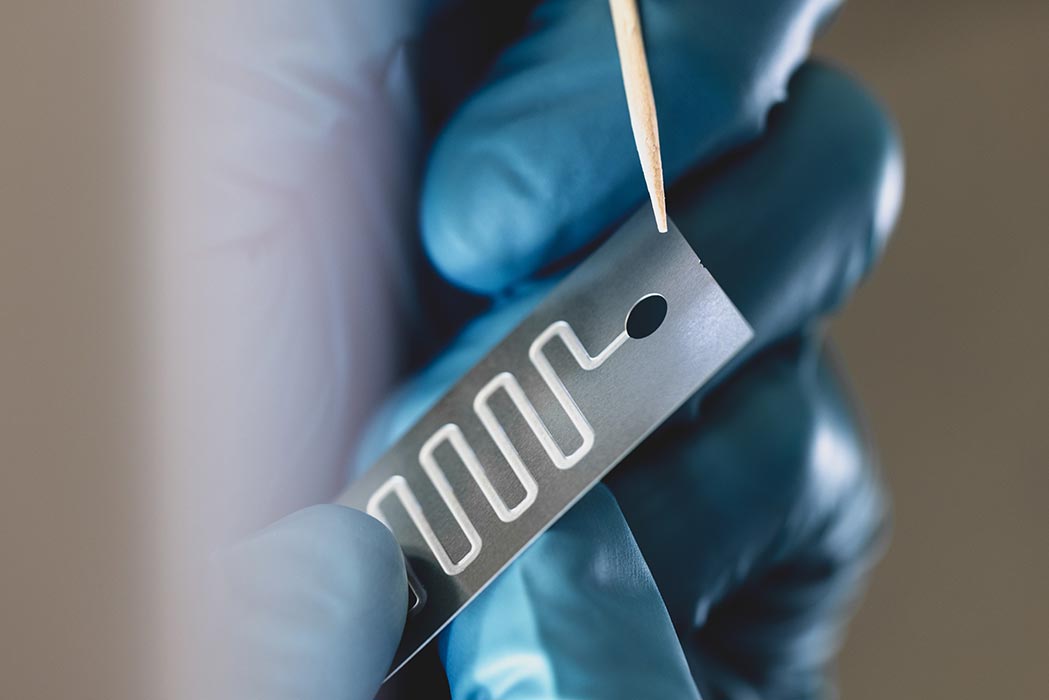 13th September 2022
Etch tags are a vital part of the etching process: but what are they and why are they important? We explain everything you need to know.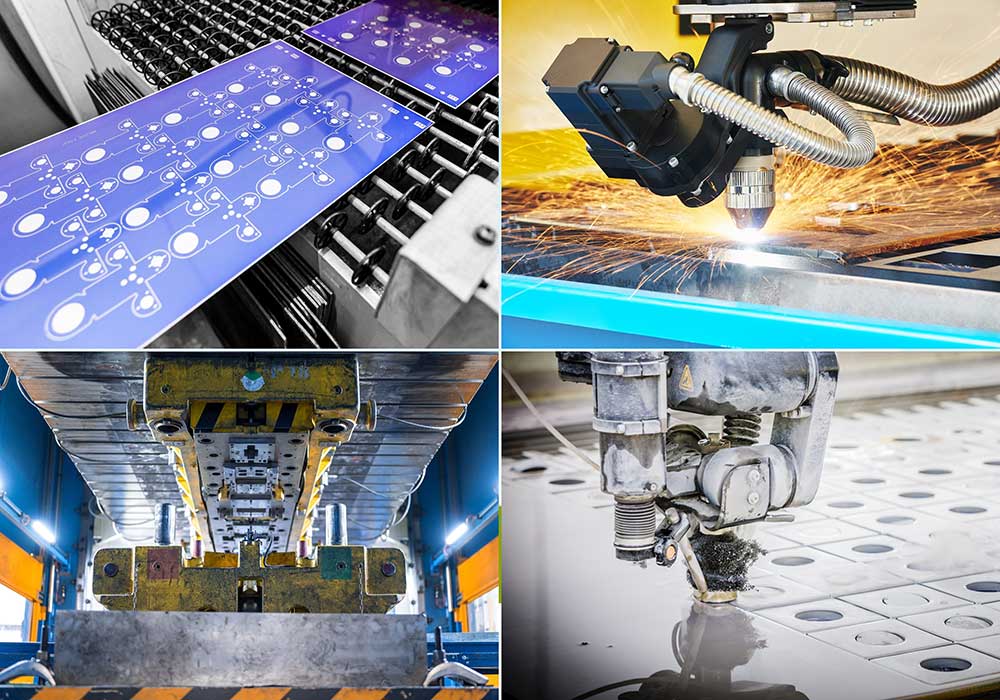 1st August 2022
Find out how chemical etching compares against against stamping, laser cutting, wire EDM and more in this comparison guide.
Sign up to receive articles to your inbox