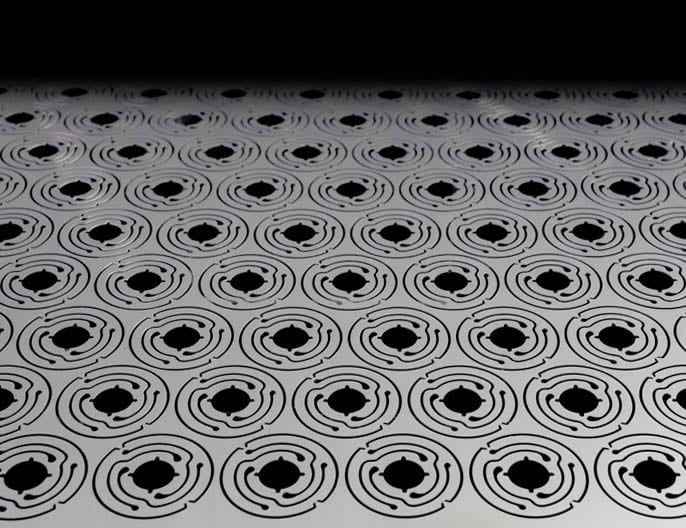 Sign up to receive articles to your inbox
The drive towards miniaturisation throughout industry places increasing demands on the providers of technology and services solutions aimed at the manufacture of precise and complex metal parts. OEMs demand stricter and stricter tolerances, repeatability, and above all accurately machined parts cost-effectively produced in volume.  Many established machining processes struggle to keep pace with this demand, and in the area of precision metal parts, photo etching is now seen as the leading manufacturing solution for numerous feature rich and complex applications where traditional processes fail to deliver. This article looks at the unique characteristics of photo etching and analyses its use in the manufacture of flexures in various industry sectors.
Design for Manufacture (DfM) is a fundamental element of an efficient manufacturing process. In the area of precision engineering, where not only are tolerances extremely exacting, but products manufactured are often intricate, expensive and used in critical applications, it is vital that the correct manufacturing process is specified at the design stage.
Often, the manufacturing process chosen opens up possibilities for design engineers, and as such, it is often important that it is fully understood before the design is initiated.
Nowhere is this more the case than in the use of photo etching, which is today the 'go to" technology for OEMs requiring accurate and complex metal components.
Indeed, as one of the world's leading photo etching specialists, Precision Micro suggests that its clients view it as a product development partner, not just a sub-contract manufacturer, partnership early in the design stage allowing OEMs to optimise the potentials that this versatile metal machining process can offer.
Photo etching — high precision metal machining
Today, photo etching has become the technology of choice for manufacturers in a host of industry sectors looking for precise, complex and feature-rich metal parts and components.
The technology not only copes well with difficult geometries, but it allows design engineers enormous flexibility, facilitating the tweaking of designs right up to the point of manufacture. A key reason for this is that the tooling for photo etching is digital, inexpensive to produce and therefore inexpensive to alter right up to the point of manufacture.
Most industry sectors take advantage of photo etching's ability to mass produce hugely intricate, thin metal parts at a fraction of the cost of using alternative metal machining technologies. Unlike in other processes, the cost of digital tooling for photo etching does not increase as part complexity increases, which stimulates innovation, as design engineers focus on optimised part functionality rather than cost.
Photo etching can work to extremely exacting tolerances and has the advantage of being able to produce parts with different geometries at the same time on a single metal sheet. This ability to be able to produce many part types in one production run is the key to the enormous cost savings inherent in the process.
The process is also suitable for almost any metal, can be applied to tough to work titanium and also to metals that would be either too conductive, too fragile, or too thin to be formed using stamping and laser cutting.
As no hard tooling is used in photo etching, there is no distortion or stress on the metal being processed. In addition, parts produced by photo etching are completely uniform and burr-free. Burrs are eliminated as in the photo etching process, metal is dissolved away uniformly and evenly until the desired geometries are achieved, and because of this, there are also no uneven edges or other imperfections often associated with alternative processes.
Photo etching allows for the mass manufacture of uniform parts and can — with ease — handle the demands of large production runs. However, due to the inexpensive set-up and tooling costs, it is equally well suited to prototype production, or perhaps a series of prototypes to assess different markets.
Add into the mix the fact that photo etching is speedy, with digital tooling often taking no more than a day to produce, and production being measured typically in days not weeks, and the rationale behind the exponential growth in uptake of this technology in recent years is obvious.
Photo etching applied to flexure manufacture
Precision Micro's 50-year experience in photo-etching has led to it not only being able to apply this metal machining process to such difficult to process metals as titanium but also makes it one of the most globally competitive suppliers of high-quality precision metal components.
Now that photo-etching is recognised as one of the most versatile and accurate metal machining processes for precise and often safety critical metal components, OEMs sourcing expert suppliers are looking for experience, innovative approaches to machining and the ability to apply the process to an array of exacting applications and materials.
Precision Micro works for a number of OEMs supplying flexures, which are often fundamental to the functionality of safety-critical devices, and therefore provide a perfect example of the use of photo etching to produce extremely complex and precise parts. One recent flexure contract with a global medical implant manufacturer required that the flexure is made from titanium, which further plays to the strengths of Precision Micro.
The company is unique in that it provides a reliable European-based titanium photo-etch capability which means that companies incontinental Europe do not have to suffer high delivery costs which occur when relying on supply from outside of Europe. In addition, they benefit from quicker lead-times compared with reliance on US-based suppliers in many instances of the order of 50%.
Precision Micro's customer has a strong tradition of advancing the technological and scientific foundation in the field of implants and has a consistent focus on research and development which continues to fuel the pipeline of new ideas and innovations.
The contract for the supply of the titanium flexures reflects the fact that the implant manufacturer only works with suppliers such as Precision Micro that can maintain and enhance its reputation of excellence.
The titanium flexure that Precision Micro is delivering requires very low tolerances and demands a focus on the precise thickness and biocompatible nature of the metal – all attributes of the photo etching process. The raw material composition and the thickness variation over the surface of the etched part have a direct impact on its performance as it is in direct contact with the human body.
It is vital that parts delivered to the client are absolutely clean, and the etching needs to be very homogenous, both of which Precision Micro achieve, along with detailed documentation that demonstrates 100% part compliance.
As mentioned, the flexure supplied by Precision Micro is made from titanium, the material of choice for many medical device OEMs due to its lightweight, strength and corrosion.
Photo etching has proved to be the machining process of choice for an array of metals over the years, but difficulties in processing titanium effectively (an issue for a range of metal manufacturing processes) have now been overcome by Precision Micro which is today the only company in Europe offering production titanium etching .
Precision Micro has developed a proprietary process for etching clean, stain-free titanium parts which massively enhance the quality of the parts machined, especially in respect of surface finish which is hugely important in this implantable application.
Precision Micro also has extensive experience supplying flexures to automotive clients, today supplying flat springs to three of the five key global Gasoline Direct Injection (GDi) systems, including a five-year agreement with Continental to supply it with flexures. It is currently producing more than 1,000,000 GDi flexures each month and sends them all over the world to places including China, South America and the United States.
Etching is considered the best method for producing such automotive flexures. It is particularly suited to working with high-performance spring steels, and the burr- and stress-free nature of the process means that springs actuate longer and more reliably which is vital in safety critical and exacting environments such as in GDi systems.
Conclusion
Precision Micro is chosen to machine flexures for an array of OEM customers due not just to its expertise in photo etching, but also because of the unique characteristics of the process. In flexure applications — in common with many others that Precision Micro work on — the overall integrity of the metal parts are vital, and the fact that photo etching induces no degradation in the metal being processed is a huge advantage. Add to this the exacting tolerances that can be achieved using photo etching, and the fact that it can be applied to virtually any metal, and it is unsurprising that the process is being seen as the go-to technology for the manufacture of precision metal parts.
Learn how chemical etching can provide greater flexibility, cost savings and time savings for your industry.
Download whitepaper today!
---
Read our latest articles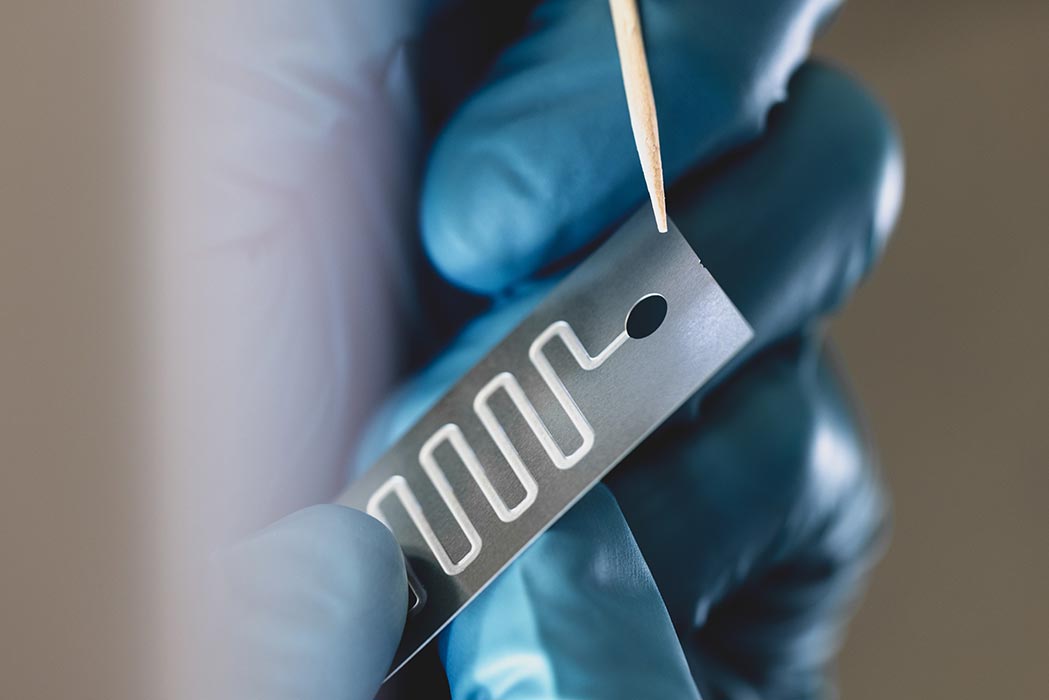 13th September 2022
Etch tags are a vital part of the etching process: but what are they and why are they important? We explain everything you need to know.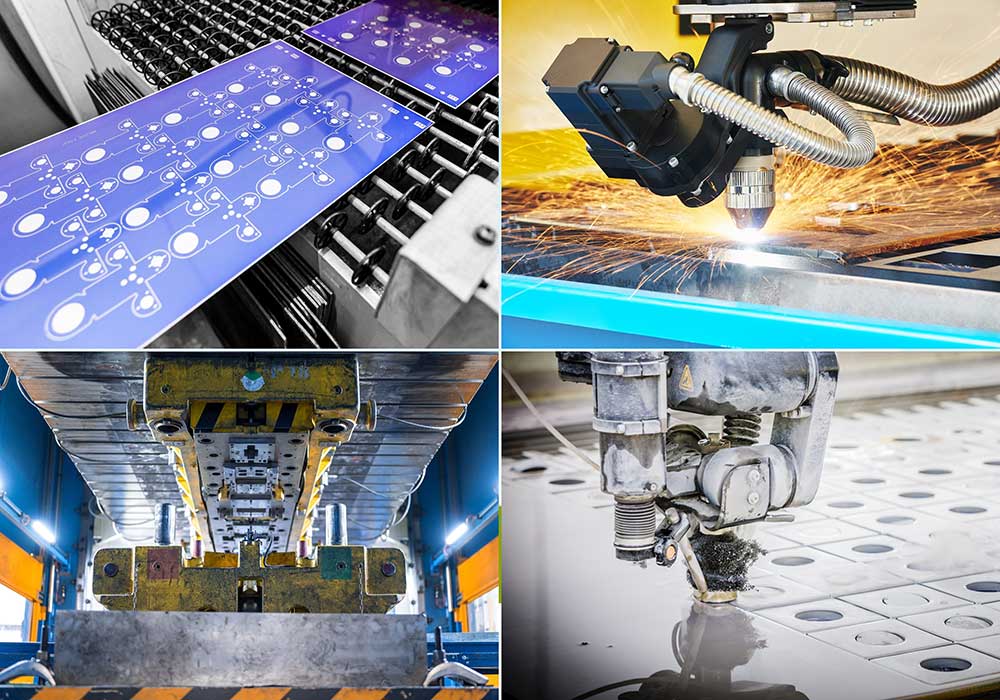 1st August 2022
Find out how chemical etching compares against against stamping, laser cutting, wire EDM and more in this comparison guide.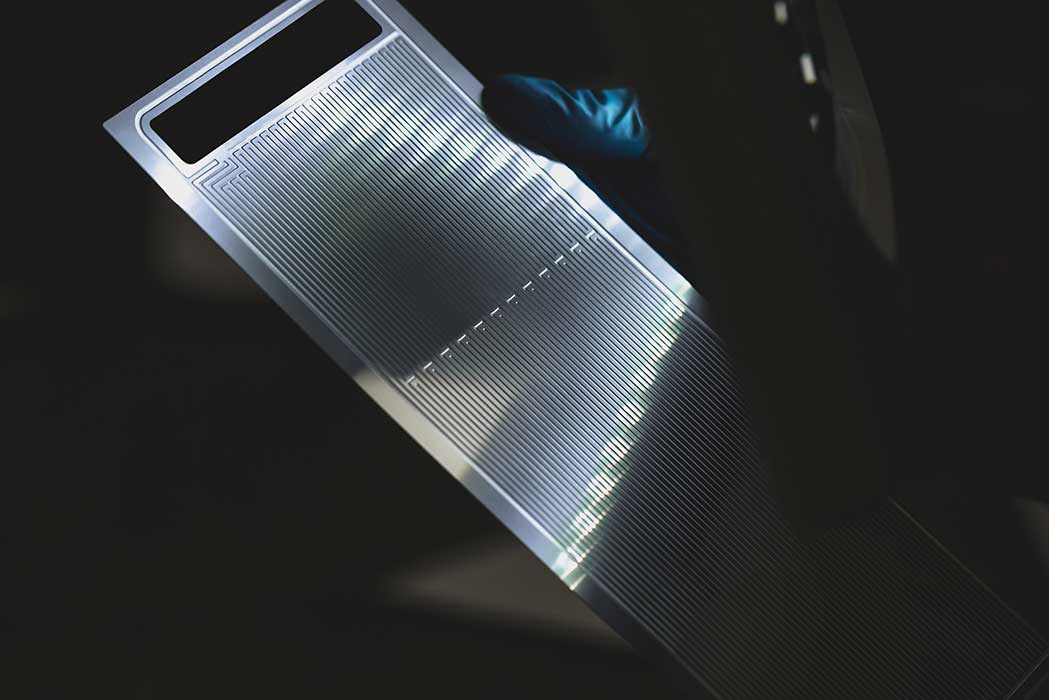 14th July 2022
Learn how chemical etching can produce electrolyser bipolar plates faster and with greater flexibility than traditional machining processes.
Sign up to receive articles to your inbox