Precision Micro is one of the world's few titanium etching specialists and the only European based etching company with a dedicated, ISO 13485-accredited production ready titanium etching capability.
Titanium offers excellent strength-to-weight ratio, biocompatibility and low-coefficient of thermal expansion – attributes which make it challenging to machine with conventional sheet metal working. Its corrosion resistance makes photo etching impossible with standard etch-chemistries – etching by its nature a corrosive process.
Europe's largest, fastest and most reliable titanium etching service
Our titanium etching process comes with all the existing benefits of photo etching and a 50% lead time reduction for customers sourcing etched components beyond Europe. 
Applications
Photo etching opens up an array of possibilities for applications which require a combination of light weight, strength, corrosion resistance and biocompatibility.
Biocompatible cranial and dental implants benefit from zero thermal distortion and burr-free openings. Complex aperture arrays and countersinks can be included at no additional cost.
Ultra-thin cathode battery current collector grids used in pacemakers can be photo etched with sub 0.080mm bars, ensuring reliable energy supply from a smaller footprint.
Titanium foils used in satellite fuel tanks can be made thinner – from 0.010mm – and flatter for easier assembly.
Combining photo etching and diffusion bonding ensures complex cooling channels can be incorporated into heat exchangers at a fraction of the price of conventional machining or laser drilling.
Membranes used in hearing aids can be made thinner, stronger and more reliable.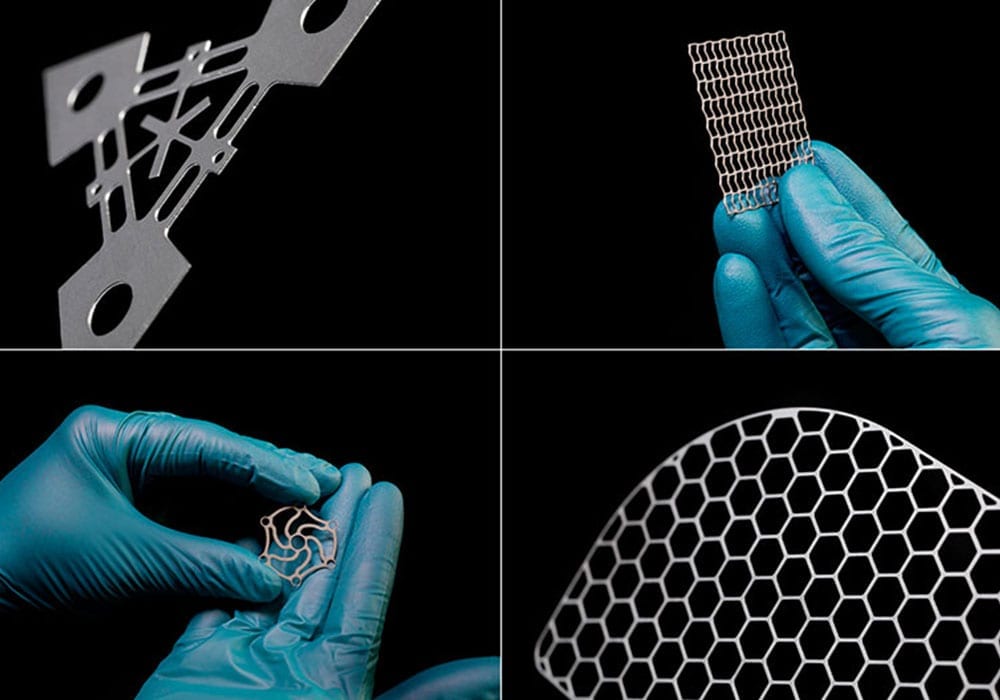 Materials
Commercially pure (grades 1-4)
Alloyed (grades 5-38)
Downloads