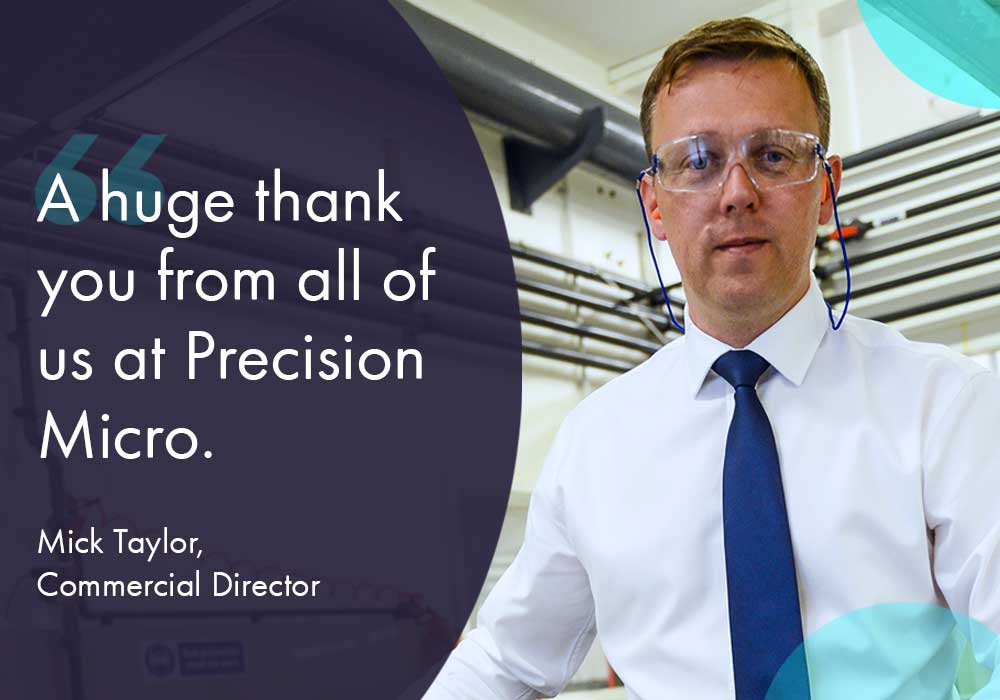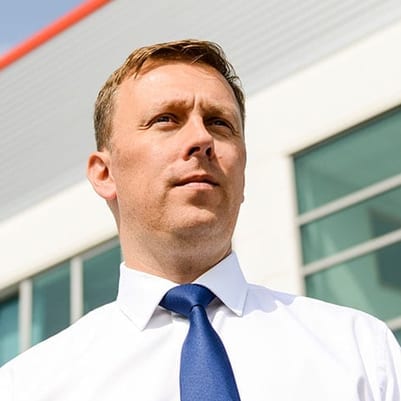 Sign up to receive articles to your inbox
2020 has been an eventful year for almost every business around the world. The spread of Covid-19 has altered the face of industry, bringing about long-lasting change and shifting customer expectations.
But for us, adapting our business in the face of the pandemic was the second of two significant chapters in the story of Precision Micro.
Fire and recovery
A year ago, a fire broke out at the centre of our chemical etching plant in Birmingham, UK. Thanks to the resilience and entrepreneurial spirit of our team, and the understanding and support of our customers and suppliers, we were able to quickly spring back with minimum disruption.
Little did we know that just weeks after this recovery, we would be set another challenge in the form of Covid-19.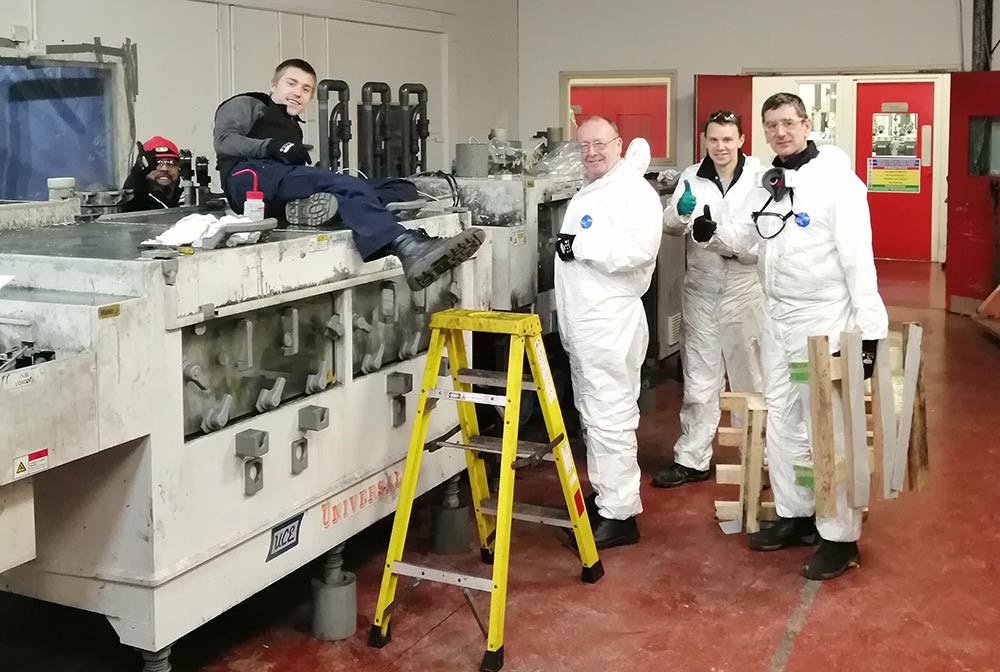 A proactive response to Covid-19
Less than three months after the fire, we were back to full manufacturing capacity when Covid-19 struck. This meant we needed to adapt our working practices once more, not only to ensure a safe working environment for our team, but to be flexible and responsive to our changing customer requirements.
But these challenges have not just been ours to face. We understand that everyone has a story to tell from this year, and we believe that by working together, we can come back stronger.
Looking ahead to 2021
In recent months, we have made significant investments in developing our plant and infrastructure to ensure the highest levels of service for our customers. This includes improving the site layout, advancing our technology with cutting-edge etching and quality equipment, further increasing capacity, and introducing additional fail-safes to bolster risk mitigation.
In practice that means each of our customers can expect secure supply to the highest standards of component quality available to our industry.
In the new year, and when it is safe to do so, we would like to welcome customers back to see our improved facilities.
In the meantime, we would like to thank you for your support over the past year, and wish you a happy, healthy and prosperous 2021.
Learn how chemical etching can provide greater flexibility, cost savings and time savings for your industry.
Download whitepaper today!
---
Read our latest articles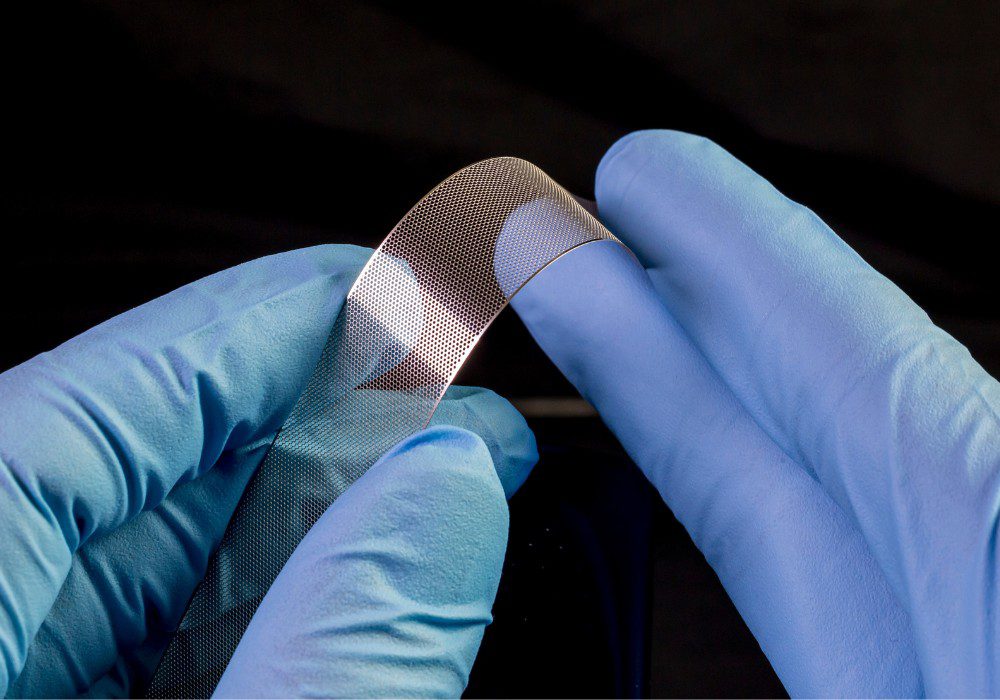 23rd June 2023
Learn how chemical etching filters, screens and sieves offers increased design flexibility, complexity, durability and reduced lead times.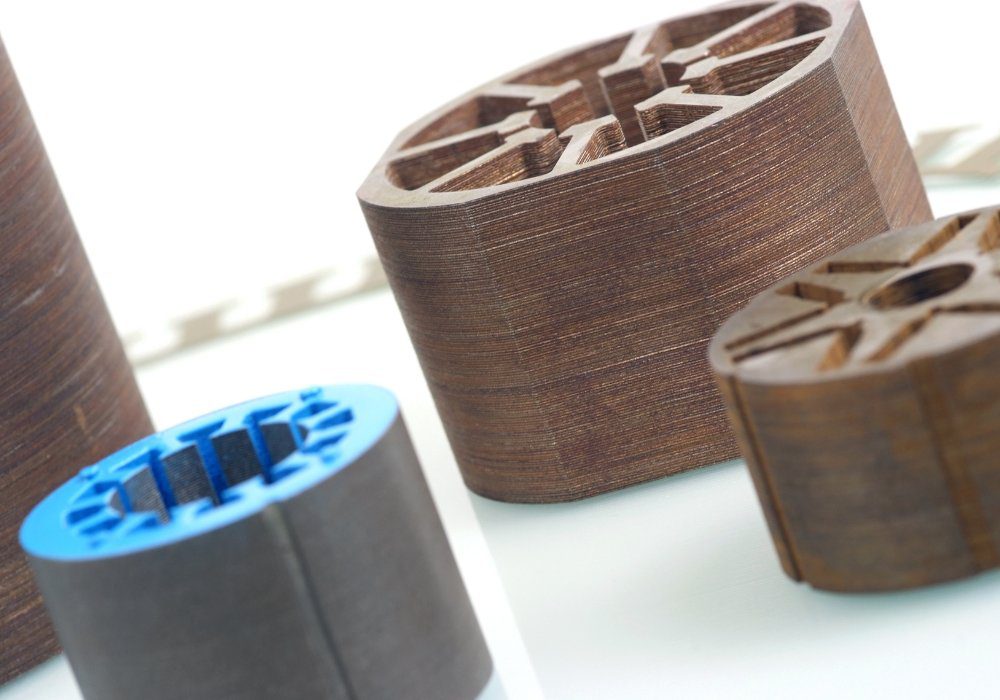 9th May 2023
In this article, we compare the three main methods of manufacturing motor laminations and explore how etching can offer a number of benefits.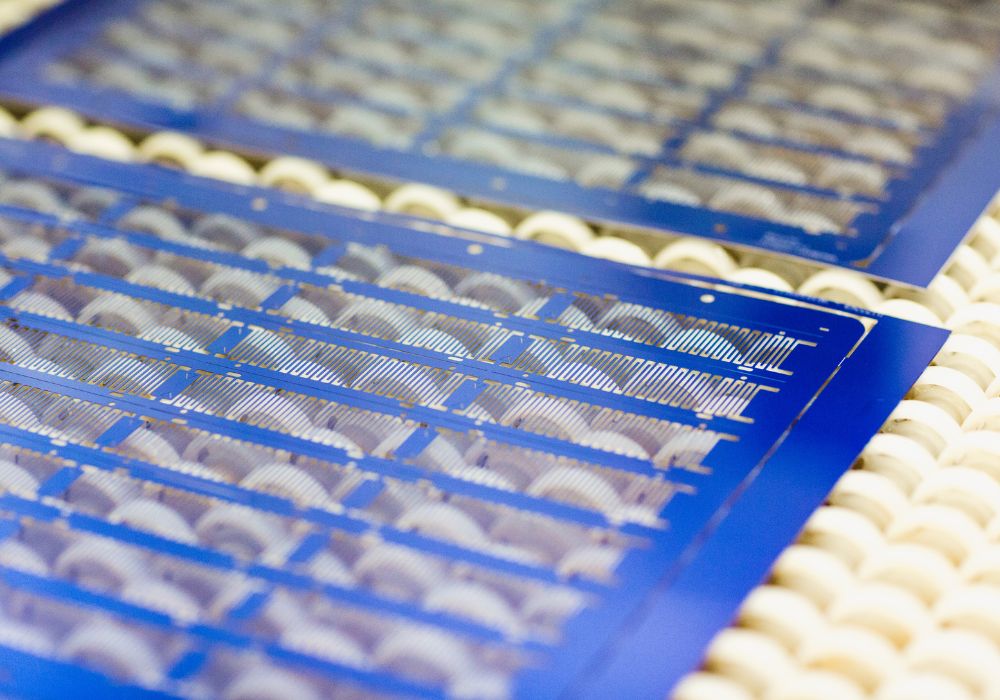 3rd April 2023
Discover how chemical etching provides an innovative process for manufacturing cost-effective electronic components. Read more.
Sign up to receive articles to your inbox