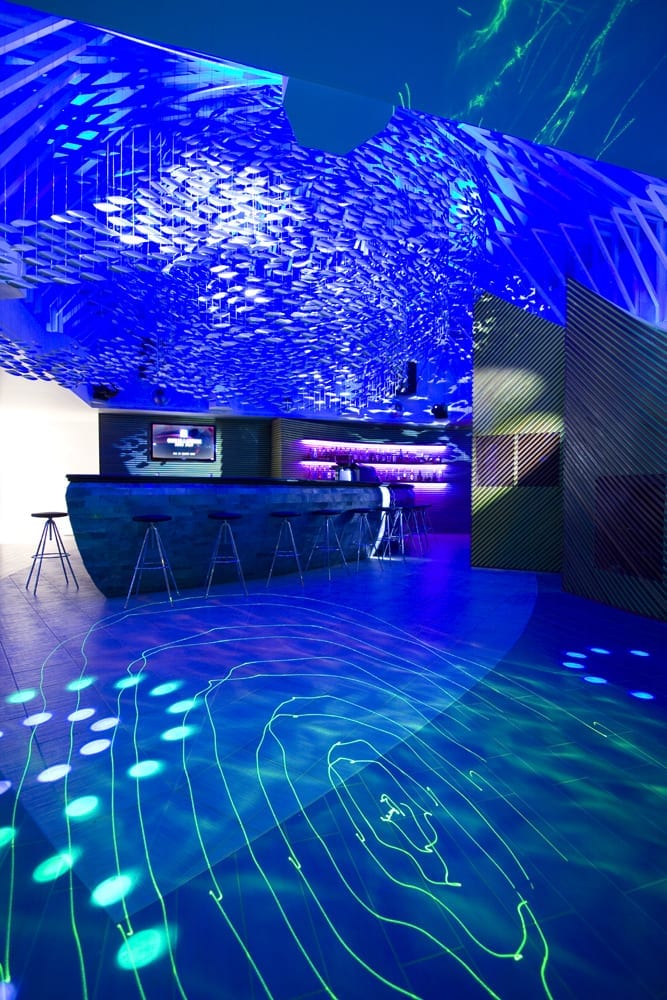 Sign up to receive articles to your inbox
An unusual request was received by Chempix, the decorative division of world leading photo etching company Precision Micro… to manufacture over 7000, polished stainless steel 'fishes' in just seven days.
English design duo, Dominic and Frances Bromley (a.k.a. Scabetti) have a thing about fishes as their most recent design, Shoal, would confirm. Their designs combine, to great effect, organic forms, tactile surfaces, the creative use of light and reflections and high-quality English made materials.
This all came together in a unique commission, developed with leading international Architect and Designer Albert Angel, for Konoba, an exciting new bar/restaurant in the Seychelles. Keen to work with a quality British supplier, they called on Chempix an ISO 9001 & ISO 14001 accredited company, with their unusual request and Chempix engineers were eager to oblige.
Photo etching was the preferred manufacturing route as it is accurate, fast, flexible, economical and produced parts with no surface imperfections or tooling marks. Chempix had the know-how and capacity to meet the client's needs, in terms of quality and timing.
The fish were all identical, manufactured using the same, single piece of photo tooling. Chempix was able to meet the client's stringent timescale, etching 250 sheets in less than a week, producing 7000 "fishes" and delivering them by hand to Scabetti's Staffordshire base.
"In a single quick process, Chempix was able to produce burr-free, stress-free 'fish' with the fine detail we required and without significant up-front tooling charges," said Frances Bromley. "Chempix took our design, digitised it and supplied finished samples in hours and completed the whole order in days, enabling us to meet our tight deadline."
In the installation, the fish "swim" across the entire length of the venue, ending in a bait-ball spiral formation, overhead in the bar area. Installed at the end of May 2010 this sculptural work has a dramatic impact on this exciting new Mahe venue… helped in some small way by Chempix.
Learn how chemical etching can provide greater flexibility, cost savings and time savings for your industry.
Download whitepaper today!
---
Read our latest articles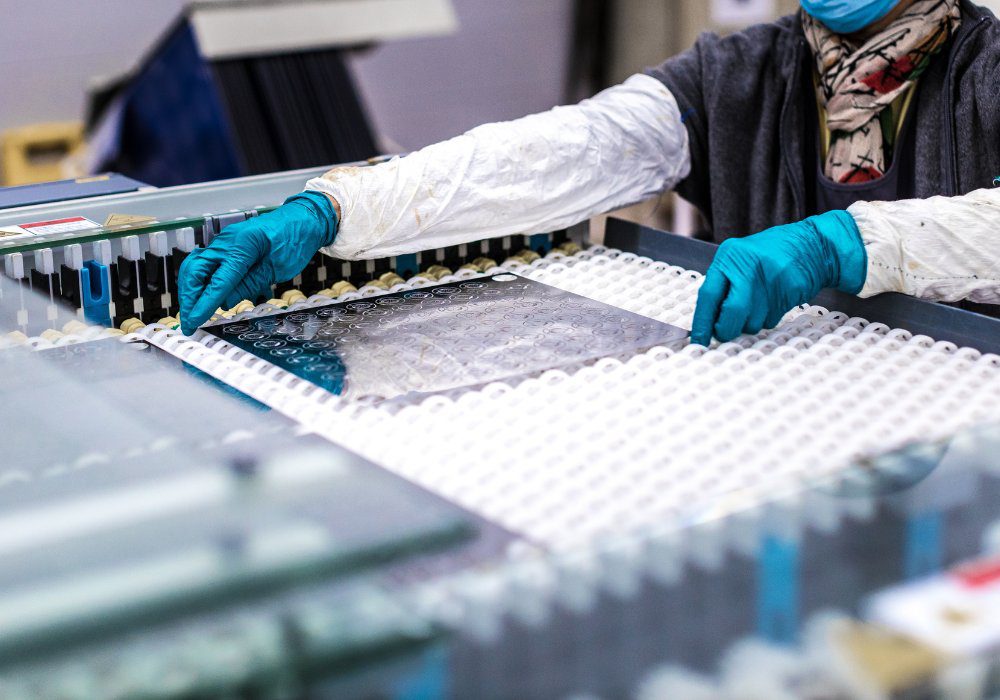 15th March 2023
This article explores the key technical guidelines for photochemical etching, including material selection, feature sizes, accuracy and more.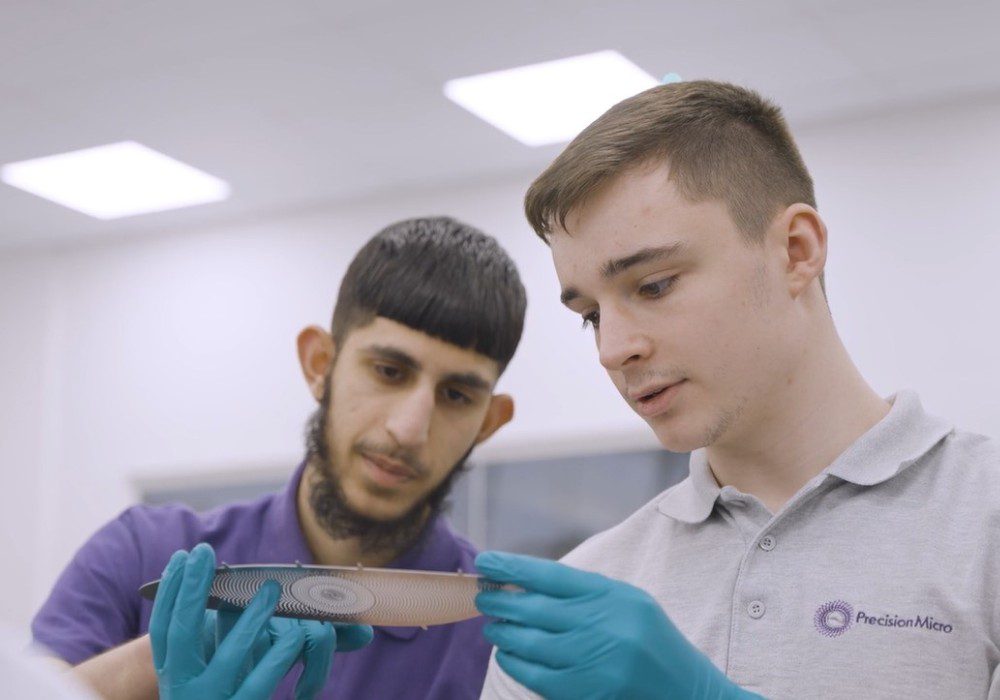 9th March 2023
Following the launch of our 2023 scheme, we caught up with some of our first-year apprentices to find out about their experiences so far.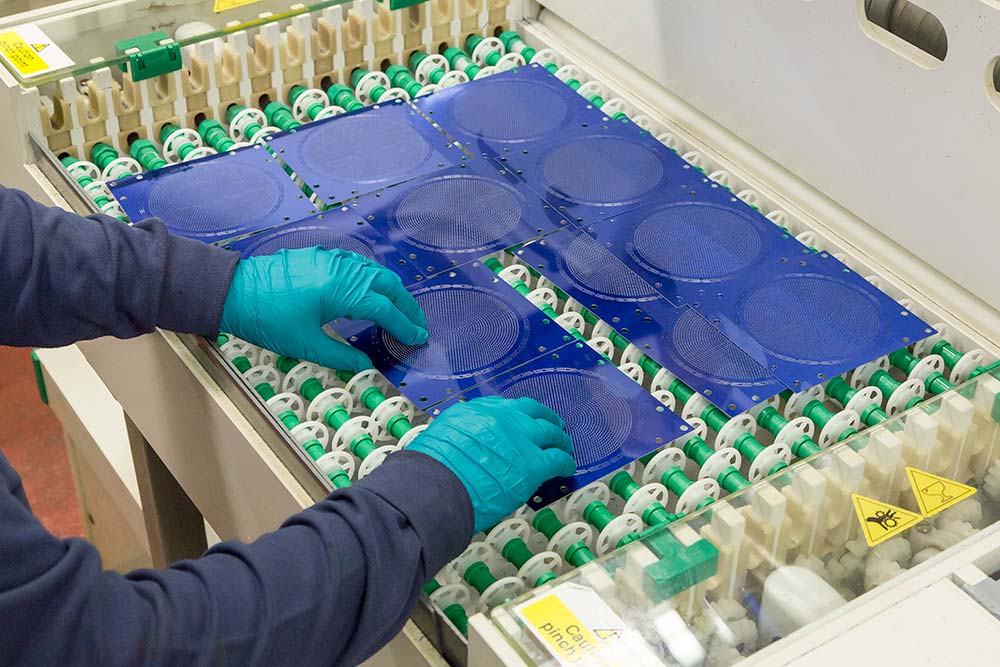 20th February 2023
In our latest case study, we learn how Vestatec utilised Precision Micro's speaker grille etching service to open up a new world of possibilities.
Sign up to receive articles to your inbox