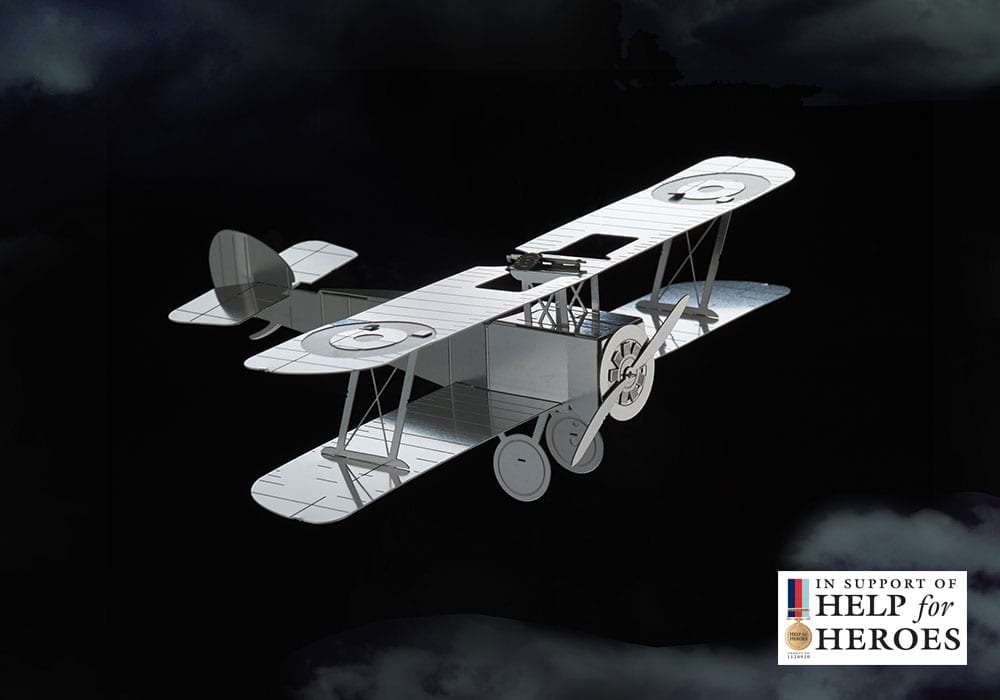 Sign up to receive articles to your inbox
The Sopwith Camel was perhaps the most famous and successful British fighter aeroplane of World War I. So-called because of the hump-shaped protective covering over its machine guns, with its extraordinary manoeuvrability, it was a showcase for the extreme environment engineering of its day, and shot down more enemy aircraft than any other Allied fighter during World War I.
The plane was originally manufactured by the Sopwith Aviation Company and first flew on December 22nd 1916. By the end of its production, 5,490 had been built. Today, 99 years after the aircraft's maiden flight, Meggitt's pioneering photo-chemical etching business, Precision Micro, has created a limited edition scale model to raise money for British military veterans.
The legendary Sopwith Camel owed its extreme manoeuvrability to the placement of engine, pilot, guns and fuel tank within the front seven feet of the aircraft. Not surprisingly, with about 90% of the weight of the aircraft in such a small area, it was hard to fly. But once pilots mastered it, it was hard to beat!
Steve Finegan, Precision Micro's CAD specialist who designed the model says, "It was a beautiful machine as well as being so effective, a real icon of World War I. That made it the perfect choice for Precision Micro's WWI centenary model."
"We've used our 2D chemical etching production process to create the parts for a 3D model. The parts are photo etched from 0.3mm stainless steel and we've incorporated half-etch bend lines so you can put them together easily to make the Sopwith."
Using photo-resist and etchants to chemically machine selected areas accurately, the chemical etching process is characterised by retention of material properties, burr-free and stress-free parts with clean profiles, and no heat-affected zones. As such, it overcomes many of the bugbears associated with traditional metalworking technologies such as metal stamping, pressing, CNC punching, and laser and water-jet cutting, and opens up and stimulates areas of innovation as it is truly able to produce parts that no other process can get close to achieving.
"As you can imagine, being able to say that a process can manufacture parts until now deemed extremely challenging or impossible opens up the design engineer's mind!" says Finegan. "The components we make for space, aerospace, and defence are particularly suited for extreme environments. I often feel like we're descended from those early pioneers who designed classic aircraft like the Sopwith. But we also make medical components. So helping today's military veterans is a fitting way to commemorate those who gave their lives so courageously."
You can build your own model of the Sopwith Camel, which is initially being released as a limited edition of 200. All proceeds will go to Help for Heroes, the UK veterans charity. The charity estimates that of the 220,000 individuals deployed to Afghanistan and Iraq from the UK between 2001 and 2014, up to 75,000 servicemen and women (and their families) may need their support in future.
To purchase the model, visit www.ebay.co.uk and search for "Photo etched Sopwith Camel". As all monies collected will be going directly to Help for Heroes, please feel free to donate over the asking price if you wish.
Learn how chemical etching can provide greater flexibility, cost savings and time savings for your industry.
Download whitepaper today!
---
Read our latest articles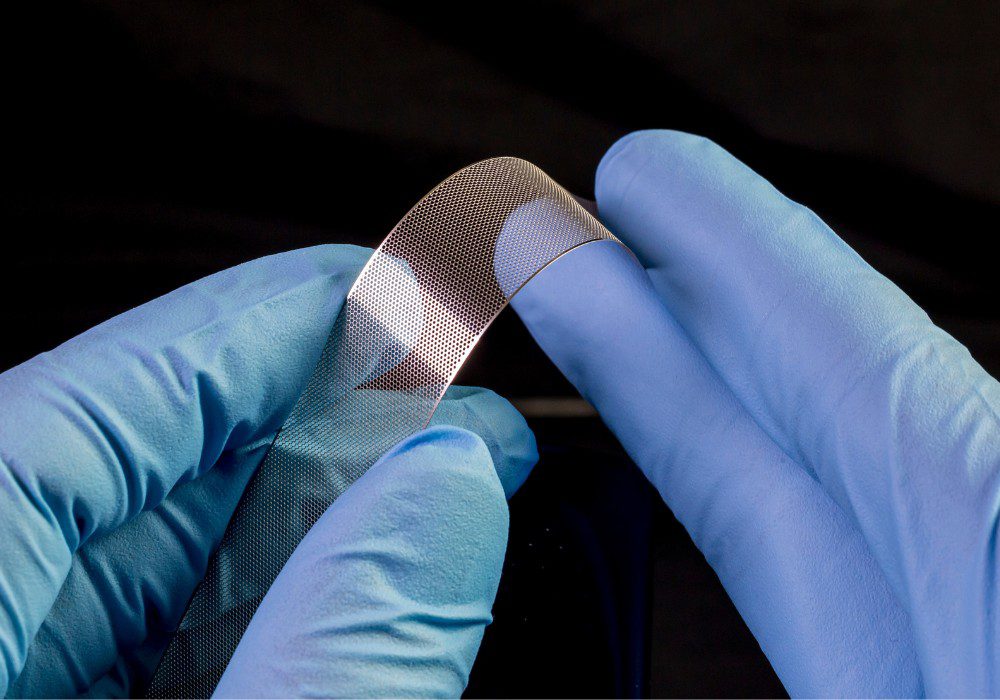 23rd June 2023
Learn how chemical etching filters, screens and sieves offers increased design flexibility, complexity, durability and reduced lead times.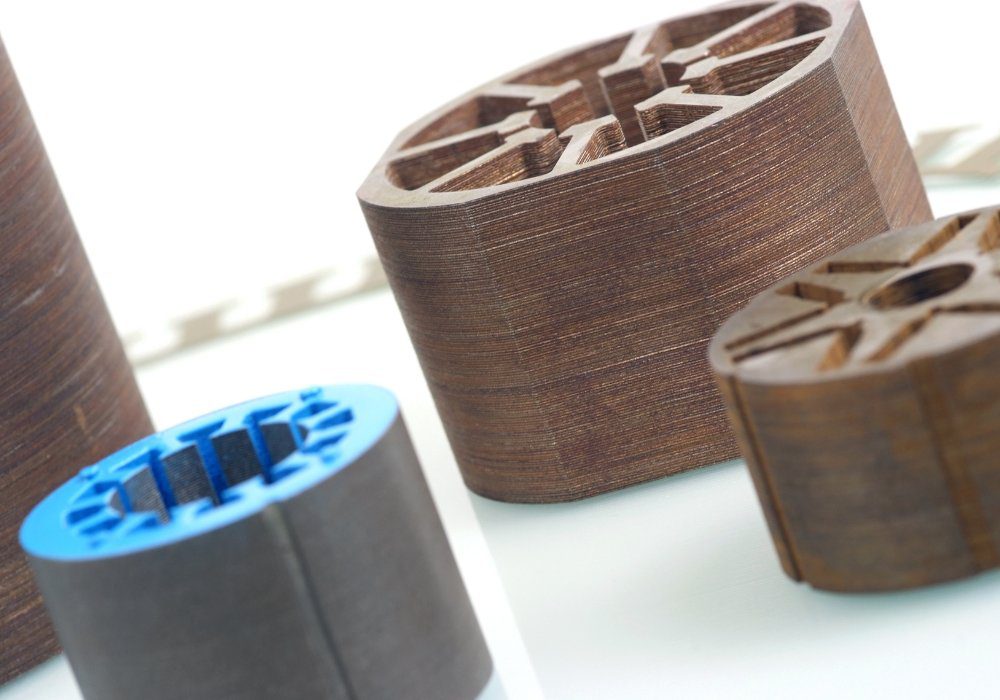 9th May 2023
In this article, we compare the three main methods of manufacturing motor laminations and explore how etching can offer a number of benefits.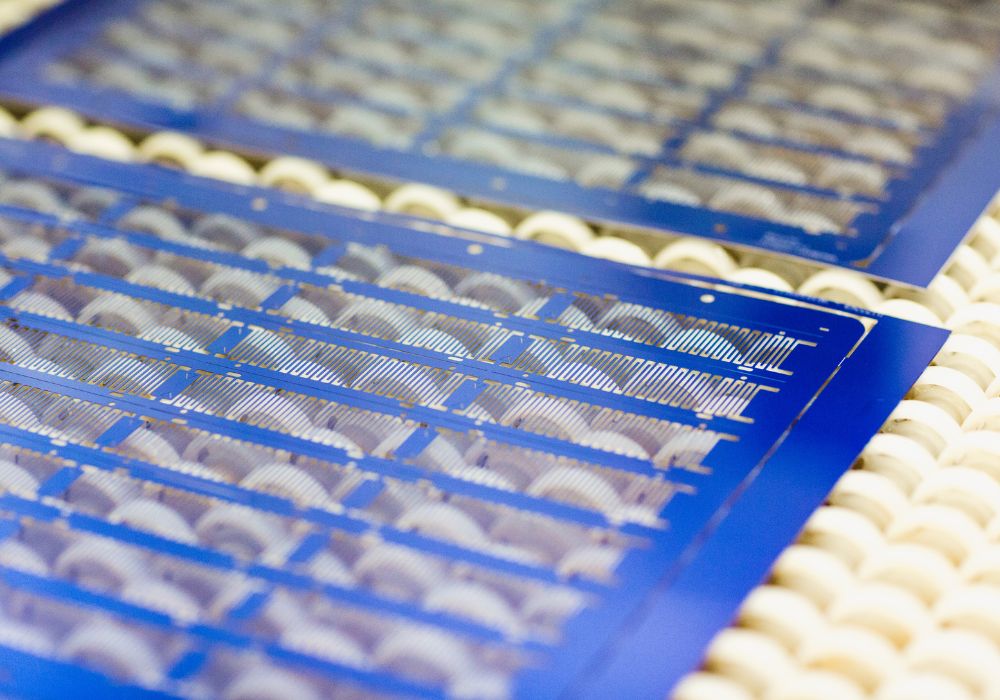 3rd April 2023
Discover how chemical etching provides an innovative process for manufacturing cost-effective electronic components. Read more.
Sign up to receive articles to your inbox