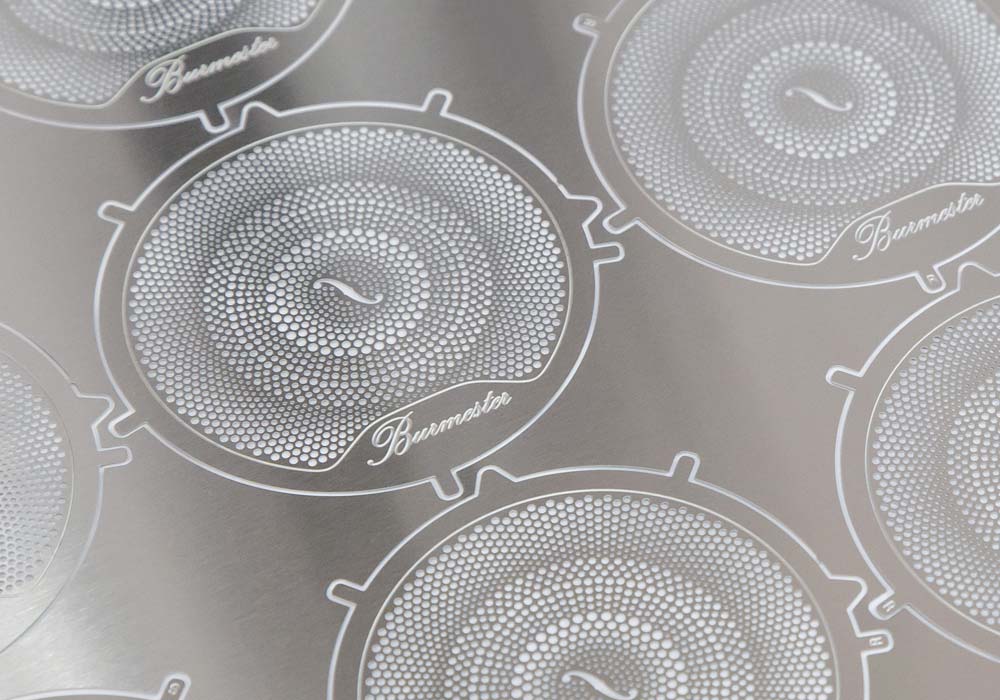 Sign up to receive articles to your inbox
Precision Micro's market-leading chemical etching service enables automotive OEMs to add aesthetic and functional advantages to its interior trim components.
While the use of chemical etching is pan-industrial, it is a metal machining technology that is especially at home in the automotive sector, where it has been adopted by many of the leading premium and luxury automotive OEMs due to its ability to produce highly aesthetic complex mesh patterns and high definition surface engraving.
In the manufacture of speaker grilles, chemical etching allows OEMs to move away from the use of thick woven aluminium wire which was often the go-to material for such applications and adds aesthetic and functional advantages such as facilitating the manufacture of thinner grilles with superior rigidity, higher durability and greater open areas with finer apertures.
No time-consuming and expensive hard steel tooling
Chemical etching is unique in the fact that it doesn't require time-consuming and expensive hard steel tooling. Instead, it uses digital tooling that gives interior trim designers the freedom to experiment without incurring expensive set-up or modification charges as they seek competitive differentiation for their vehicles.
The use of digital tooling means that products can make the transition from prototype to production in a matter of hours
Unlike stamping, etching is both burr and stress-free, and openings and surface engraving are possible to ±0.025mm accuracy. Complexity is almost unlimited, meaning designers can add high definition logos if required and can have openings of any size, shape, and in any position at no extra cost.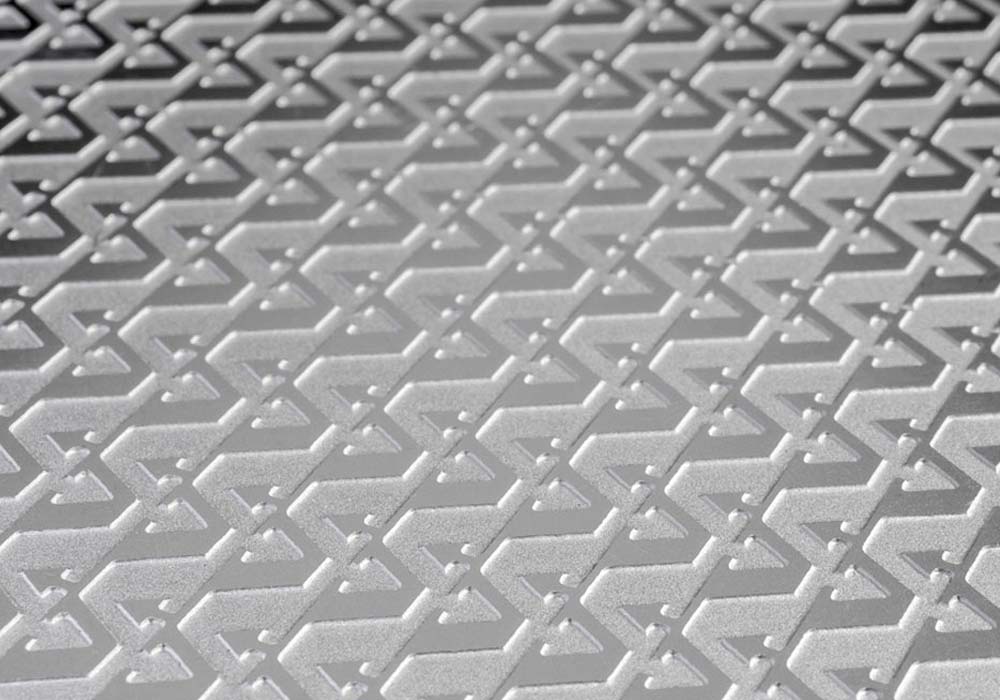 Fascias, inlays, dials and tread plates
Custom speaker grilles are just one of the ways that chemical etching can give automotive interior design engineers the freedom to explore new opportunities. Precision Micro also works with a number of automotive companies looking to manufacture tactile fascias, steering and gear knob inlays, dials and tread plates.
Dashboard fascias can be manufactured from 0.1mm-1mm thick aluminium, steel, or titanium, etching being used to surface engrave and emboss intricate, blemish-free tactile surfaces – again, with no limit on design complexity. As one of the few suppliers to offer sheets to 600mm x 1500mm in size, Precision Micro can guarantee economic volume supply.
For tread plates, photo etching can incorporate sharp aperture and directional mesh patterns for backlighting, and the plates can be personalised with owners' names or signatures which is uneconomical when using traditional pressing technologies.
Supply partnerships with leading names
Precision Micro has had a long-standing supply partnership with automotive OEMs, tier-one, and tier-two manufacturers, producing speaker grilles for models including Jaguar XJ, Mercedes C-Class and Rolls-Royce Wraith, to name but a few.
Today, the company is producing millions of etched speaker grilles each year and is one of the only suppliers in the world with the etch capacity to cater for current and forecast future demand.
As a technology, chemical etching can truly be seen as an innovation driver, as demonstrated by its precision, versatility, scalability and aesthetic qualities, overcoming the constraints that alternative technologies place upon design and manufacturing engineers.
Learn how chemical etching can provide greater flexibility, cost savings and time savings for your industry.
Download whitepaper today!
---
Read our latest articles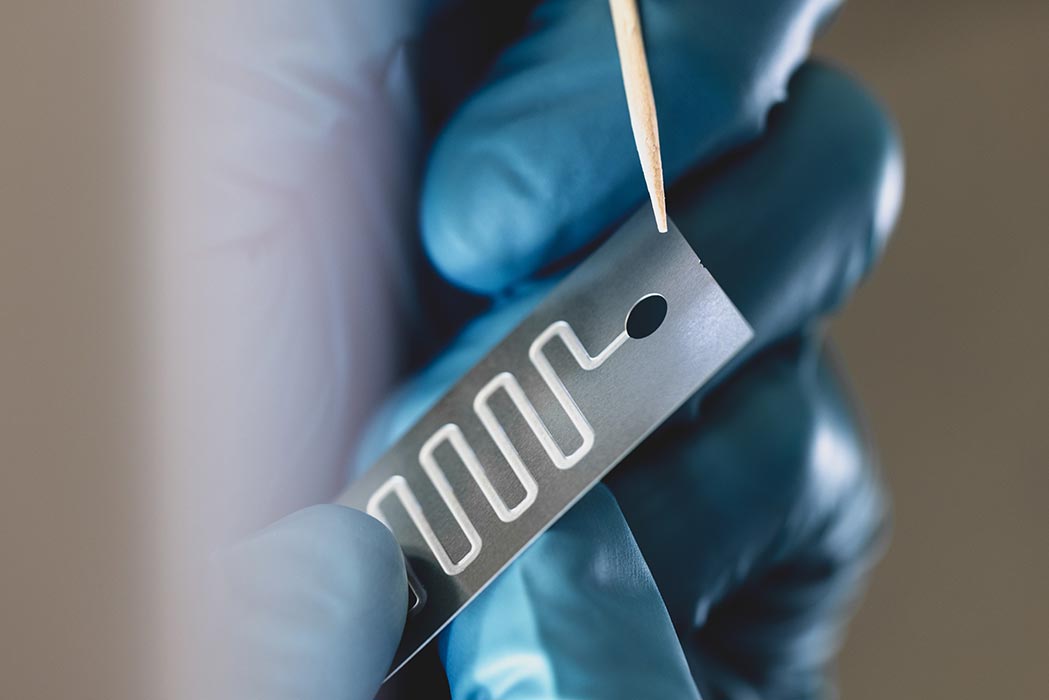 13th September 2022
Etch tags are a vital part of the etching process: but what are they and why are they important? We explain everything you need to know.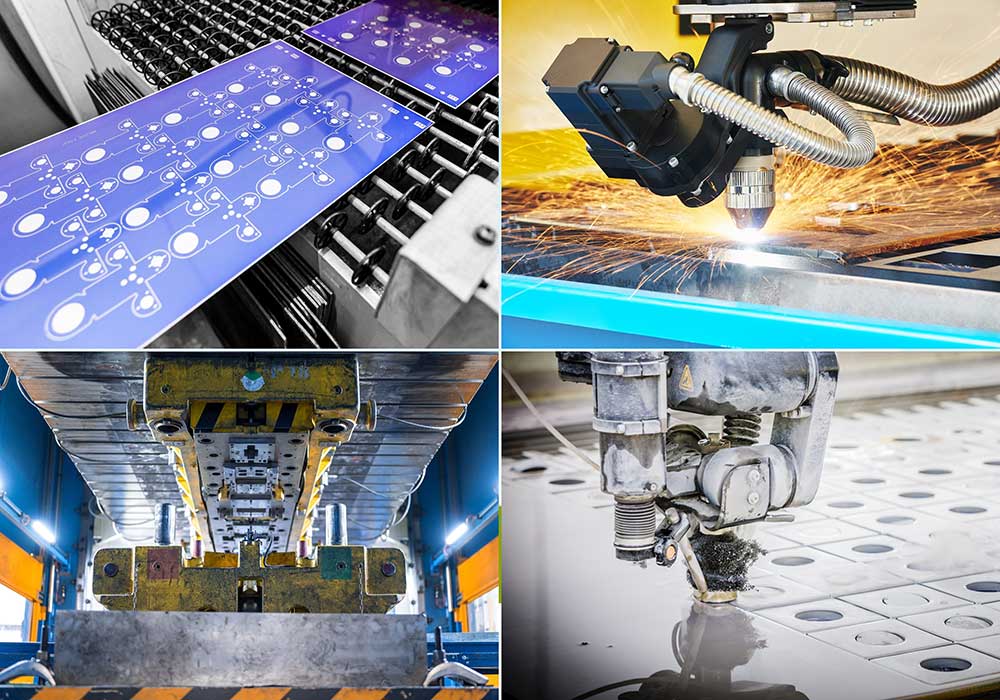 1st August 2022
Find out how chemical etching compares against against stamping, laser cutting, wire EDM and more in this comparison guide.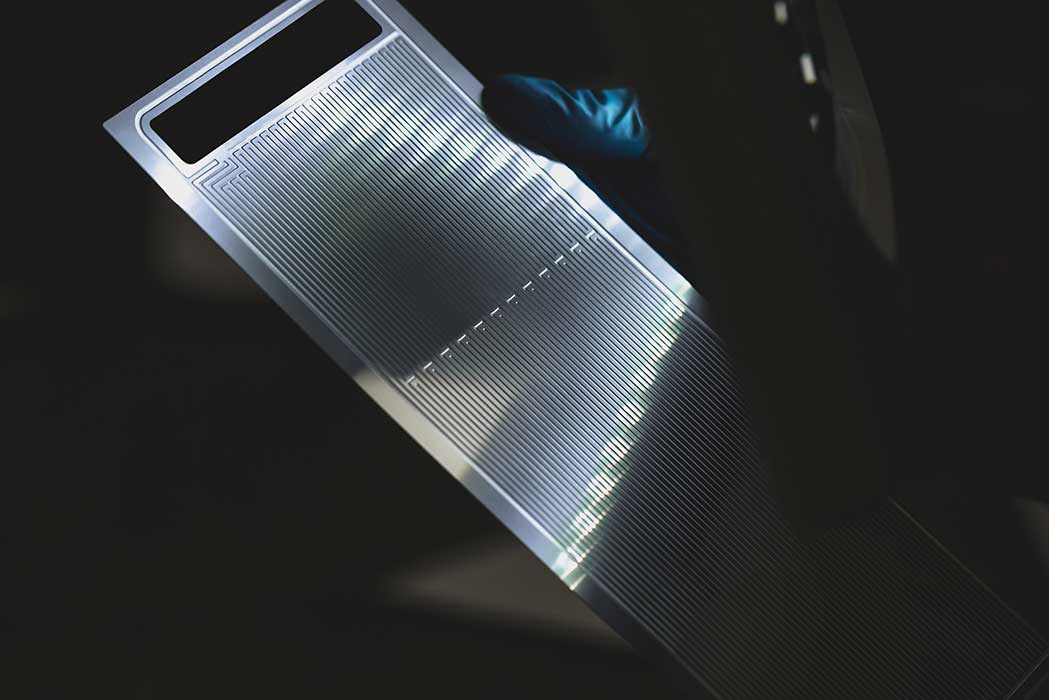 14th July 2022
Learn how chemical etching can produce electrolyser bipolar plates faster and with greater flexibility than traditional machining processes.
Sign up to receive articles to your inbox