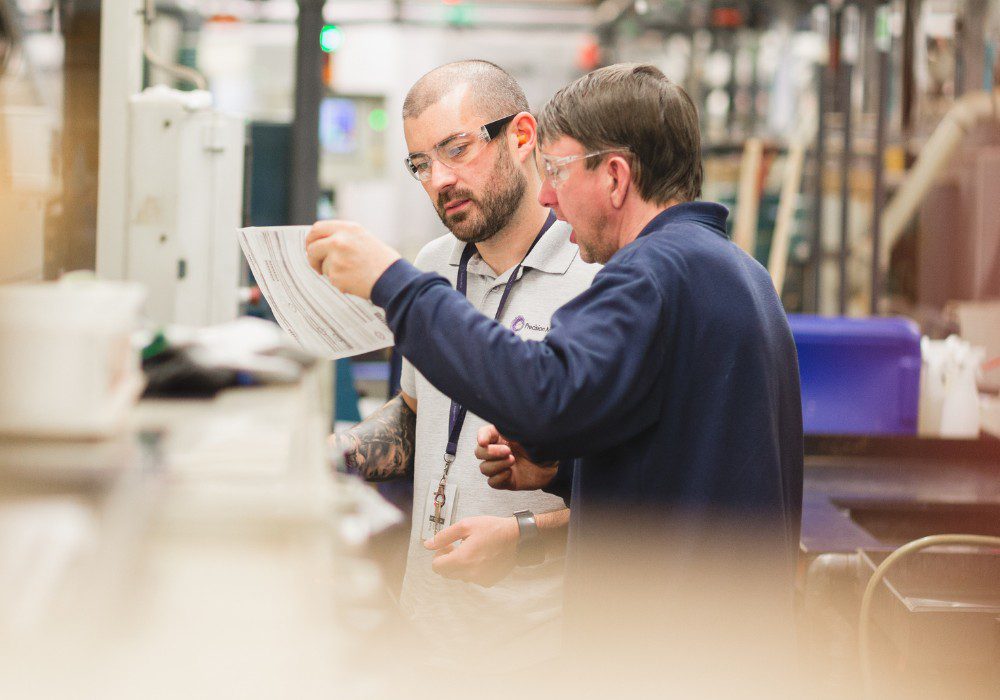 Sign up to receive articles to your inbox
Europe's leading photochemical etching company Precision Micro has announced a series of environmental improvements, highlighted in the release of its first Environmental, Social and Governance (ESG) Impact report.
Reducing its total waste by 45% and increasing its waste material recycling to 98% are just two of the headlines in the Fort Dunlop-based business's report. However, unsatisfied with just reducing waste, Precision Micro also revealed an ambition to reduce the use of single-use plastics and increase the amount of its packaging that is recyclable or made from recycled materials. 
Other key stats from the report surround the business's energy consumption. Electricity still makes up over 80% of the business's energy consumption due to the power required for photochemical etching however, the report confirms that 100% of that energy is from renewable sources. Several changes have also been made to reduce the company's overall energy consumption, including the introduction of specialist machinery, enabling more efficient production processes, and the completion of an energy audit to understand its usage in more detail. This audit resulted in several positive changes in 2022 including site voltage optimisation and LED lighting upgrades.
In addition to energy saving, the business announced that 35% of the water used in its chemical etching process was recycled in 2022. This has been achieved through a data-led approach to water consumption reductions and investing in new machinery.
Not only does the report highlight Precision Micro's achievements in improving its sustainable credentials, but it also points towards some further improvements the business is looking to make on its environmental journey.
Precision Micro is now exploring options to supplement its energy usage with onsite renewable electricity generation with work currently being carried out to understand the feasibility of on-site solar across its facility. 
Tim Barrett, Managing Director at Precision Micro, said: "Everything we do at Precision Micro is about making a better today for everyone. This requires putting a sustainable approach at the very heart of our business. Our latest ESG Impact Report highlights some of the fantastic results we've achieved in improving our environmental credentials, but the hard work can't stop there.
"We are undergoing several initiatives that build on our recent successes and are committed to embedding an energy-saving mindset into our company culture. We are actively using data to identify trends and opportunities for us to improve our environmental credentials and are promoting energy saving and usage reduction awareness campaigns to employees to continually improve year-on-year."
Precision Micro's ESG Impact Report is available in full here:
www.precisionmicro.com/wp-content/uploads/2023/05/Precision-Micro-ESG-Impact-Report-May-2023.pdf
Learn how chemical etching can provide greater flexibility, cost savings and time savings for your industry.
Download whitepaper today!
---
Read our latest articles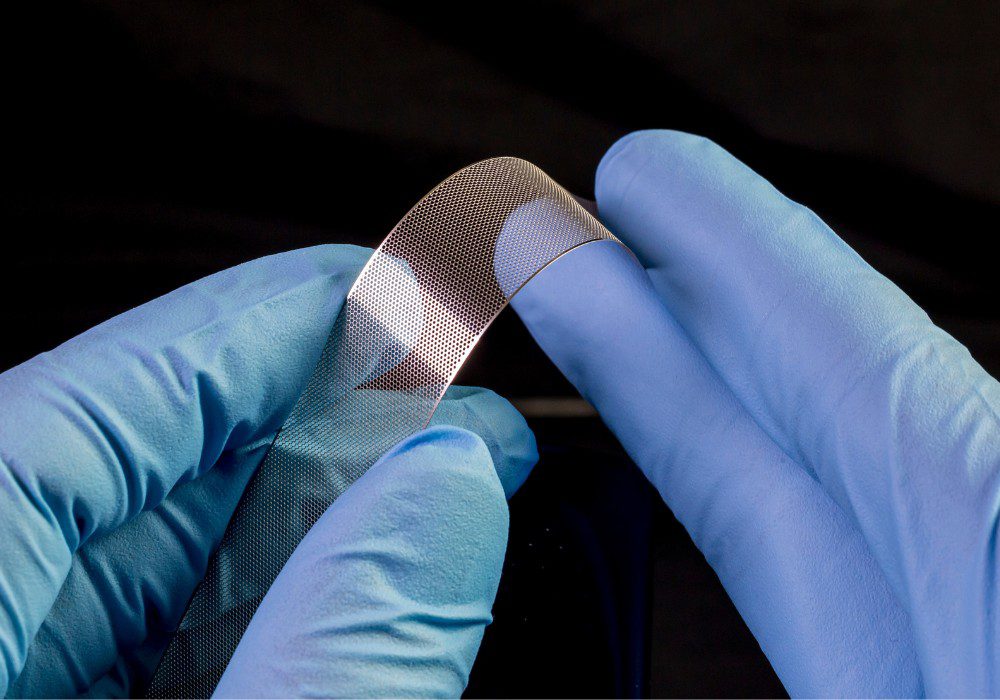 23rd June 2023
Learn how chemical etching filters, screens and sieves offers increased design flexibility, complexity, durability and reduced lead times.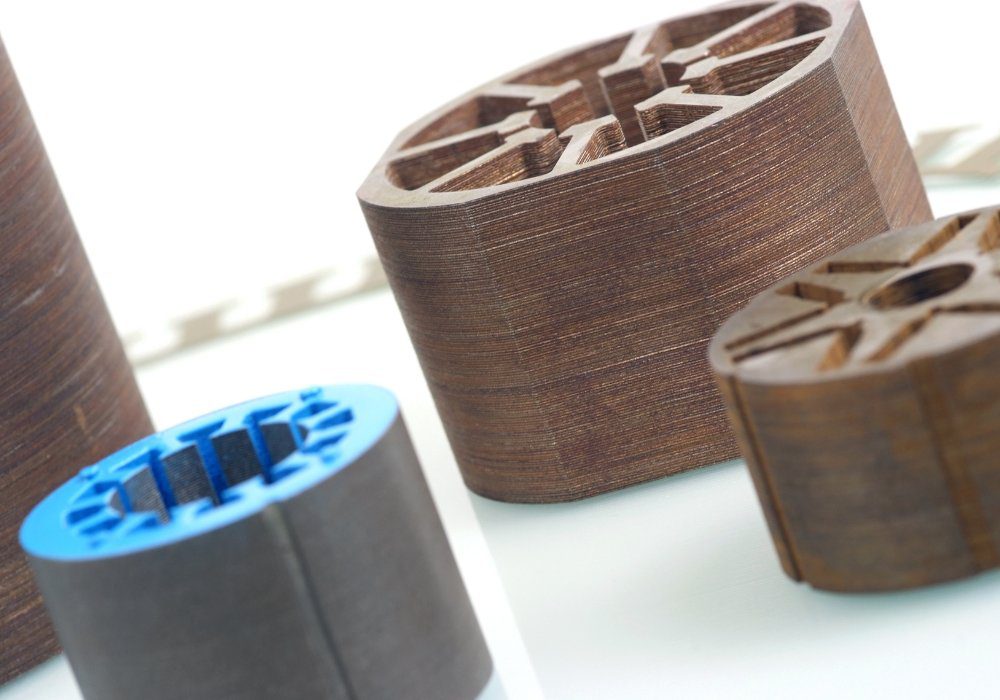 9th May 2023
In this article, we compare the three main methods of manufacturing motor laminations and explore how etching can offer a number of benefits.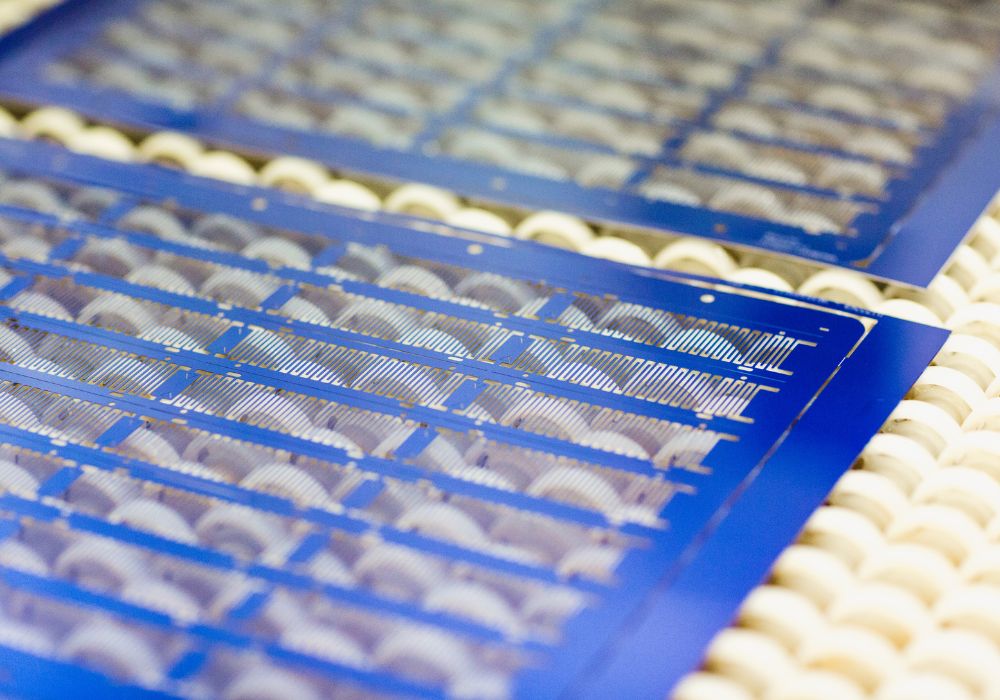 3rd April 2023
Discover how chemical etching provides an innovative process for manufacturing cost-effective electronic components. Read more.
Sign up to receive articles to your inbox