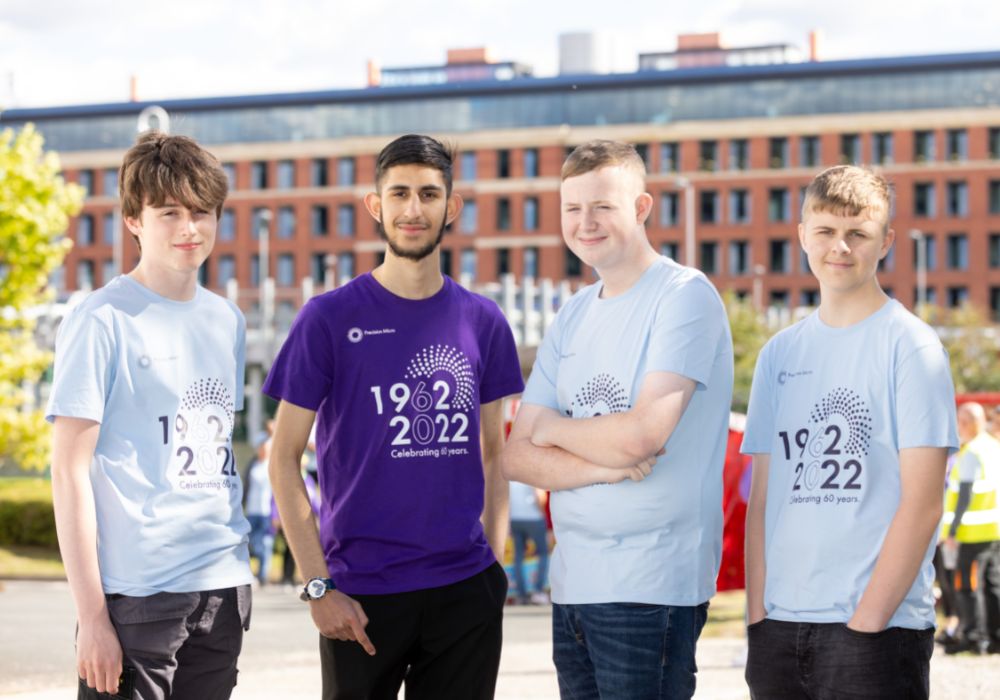 Sign up to receive articles to your inbox
This National Careers Week (6-11 March), Birmingham-based engineering firm, Precision Micro, is launching its apprenticeship drive for 2023. The firm plans to welcome a brand-new cohort of 16-21-year-olds into its Apprenticeship Scheme this year, kickstarting careers in the engineering industry.
During the four-year placement, apprentices will have the opportunity to experience every department within Precision Micro, learning the essential skills required to produce precision-etched metal components. Successful applicants will begin their apprenticeships in September while working towards a Level 3 in engineering with Birmingham Metropolitan College – James Watt Campus.
Precision Micro is a proud management-owned, Fort Dunlop-based business that produces millions of high-quality precision-etched components annually for the automotive, aerospace, medical, and energy sectors. The company also has a long history of investing in its people, with its Director and Co-owner, Mick Taylor, himself starting as an apprentice three decades ago.
Mick Taylor, Director at Precision Micro, said: "We've been investing heavily in our business in recent years, with millions of pounds put into expanding and upgrading our facility and equipment, so it's an exciting time to be joining Precision Micro. Last year, four apprentices joined us and they're all flourishing within their roles, learning lots about our business and the industries we support, as well as contributing to the high levels of quality we pride ourselves on."
Since 2019, Precision Micro has invested more than £5 million in upgrading its facility, significantly increasing capacity and underpinning its growth strategy, with plans to invest a further £1.4 million in 2023. This year, the company is targeting 20% growth and believes investing in apprentices will be key in achieving its ambitions and sustaining a performance for years to come, with the main areas of development outlined in its new ESG framework.
During National Careers Week, Mason Thompson – a first-year apprentice at Precision Micro – visited his former secondary school, sharing his experience and advice with youngsters.
Sarah Dullea, Careers Advisor at Plantsbrook School in Sutton Coldfield, said: "It was lovely to have Mason and his colleagues pay us a visit for National Careers Week and take part in our Careers Fair. As our students approach the end of their time at school, it's fantastic for them to hear from somebody who has been in their position so recently and made a positive step into the world of engineering through an apprenticeship with a well-established local firm."
Precision Micro's Apprenticeship Scheme is open to 16-21-year-olds and applicants are encouraged to register their interest at www.precisionmicro.com/apprenticeships.
Learn how chemical etching can provide greater flexibility, cost savings and time savings for your industry.
Download whitepaper today!
---
Read our latest articles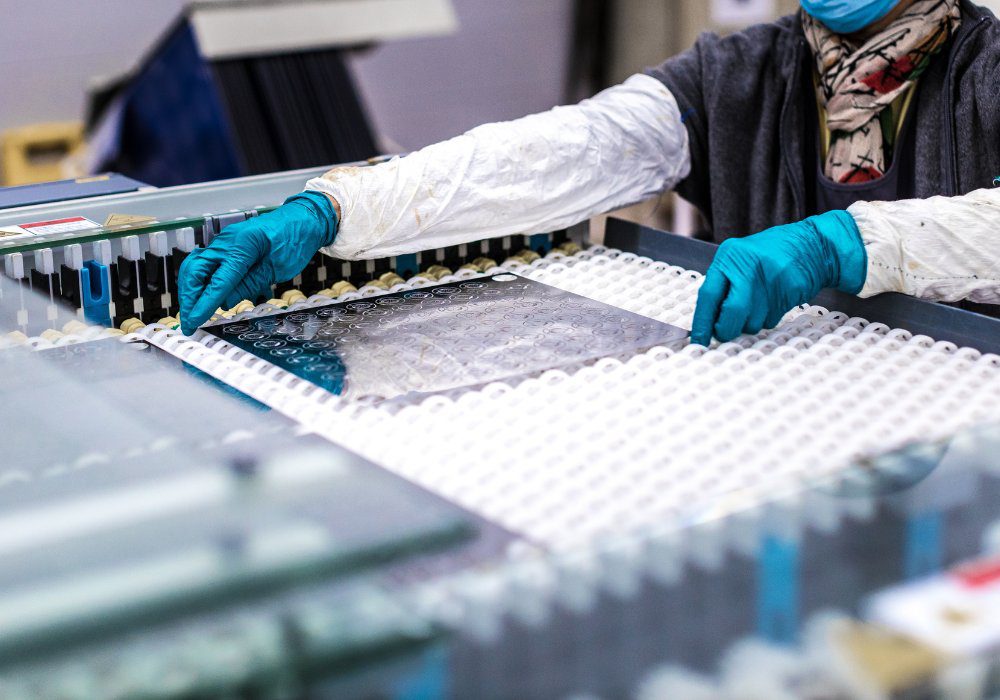 15th March 2023
This article explores the key technical guidelines for photochemical etching, including material selection, feature sizes, accuracy and more.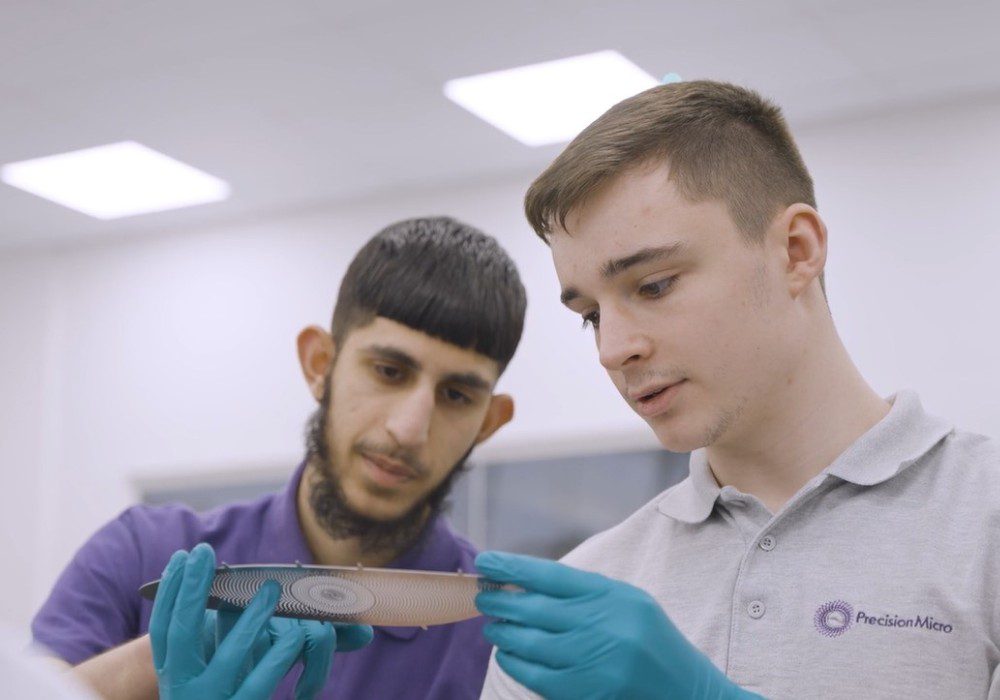 9th March 2023
Following the launch of our 2023 scheme, we caught up with some of our first-year apprentices to find out about their experiences so far.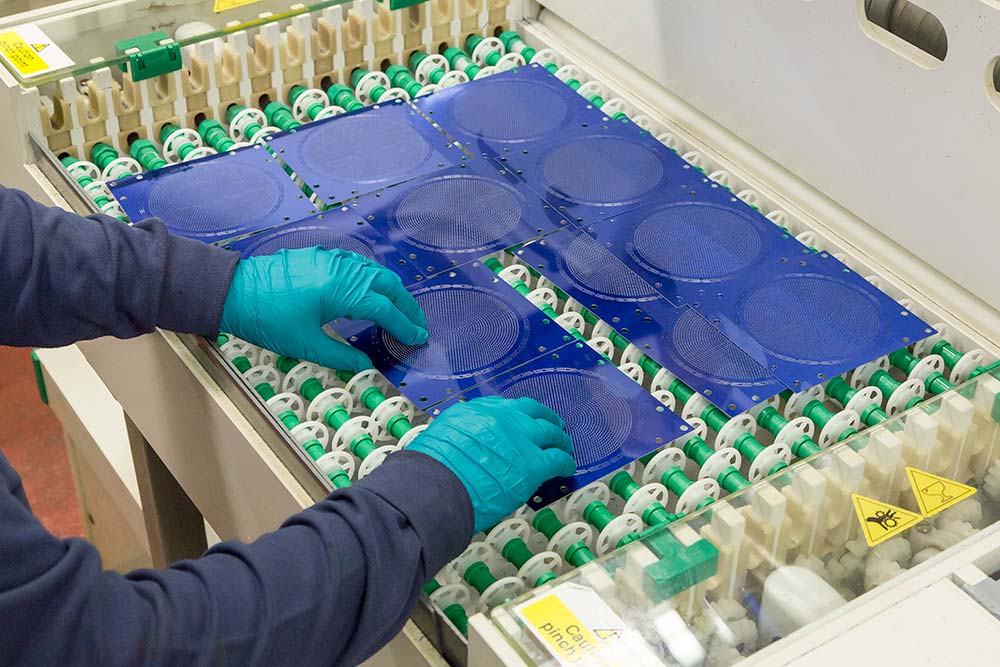 20th February 2023
In our latest case study, we learn how Vestatec utilised Precision Micro's speaker grille etching service to open up a new world of possibilities.
Sign up to receive articles to your inbox