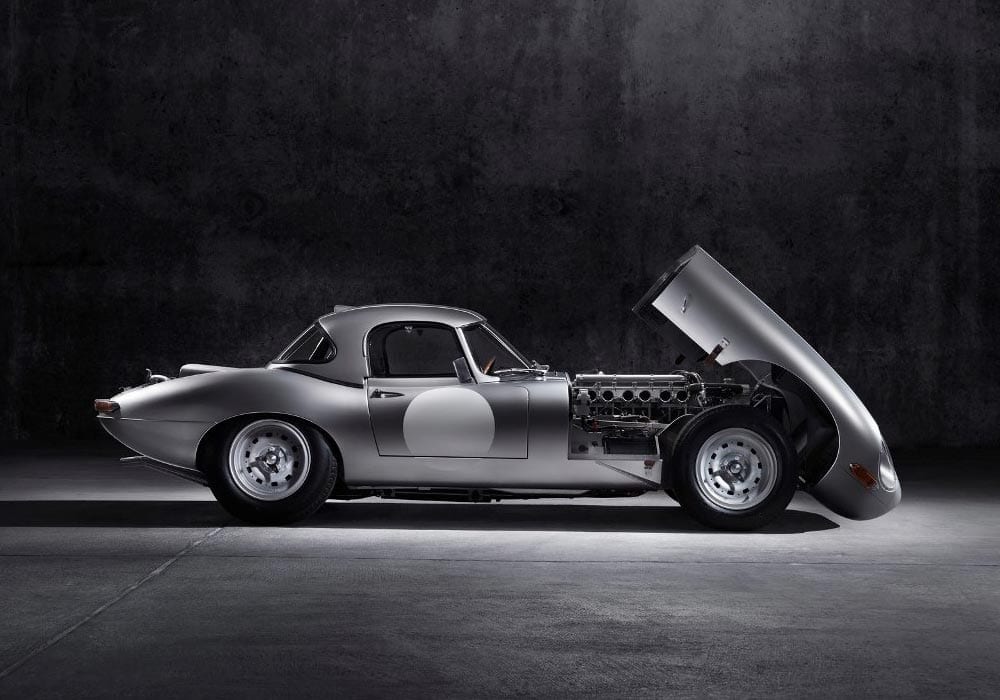 Sign up to receive articles to your inbox
It's taken a while! 52 years to be precise.
Back in 1963, Jaguar decided to build 18 Lightweight E-Types to go racing. 12 were manufactured, and now the remaining 6 (with sequential chassis number originally allocated back in the 1960s) are being manufactured. Each selling for over €1.4 million, it will become the "must have" classic car for enthusiasts across the world.
The "missing 6" represents Jaguar's first ever recreation project and the all-aluminium cars will be constructed as perfect reproductions and to the exact specifications of the original 1963 cars. They will be hand built at the original home of the E-Type, Jaguar's Browns Lane plant in Coventry, West Midlands, by Jaguar Heritage. Established in 2014, Jaguar Heritage is part of JLR's new Special Vehicle Operations division, responsible for creating halo vehicles and bespoke customer commissions.
Each car will have the original 3.8-litre straight-six engine, the engine block as well as the chassis being made from aluminium. The use of aluminium and stripped-down interior trim meant that the Lightweight E-Type weighed 114 kg less than the standard E-Type.
For this project, supplier selection and attention to detail are the watchwords. Much of the focus and excitement centres around the original VIN numbers and Jaguar Heritage selected Precision Micro to chemically etch the VIN plates, as they had been produced 52 years ago, to the original design specification.
Precision Micro is Europe's leading photo etching provider, with its head office situated in Castle Bromwich, Birmingham, UK, ironically right next door to Jaguar's main production facility!
Photo etching is a versatile and increasingly sophisticated metal machining technology, which uses photo-resist and etchants to chemically machine selected areas accurately. It is characterised by the retention of material properties, burr-free and stress-free parts with clean profiles and no heat-affected zones, resulting in accurate precision parts with a high cosmetic finish.
It has become the manufacturing process of choice for interior details in cars as manufacturers seek to achieve and sustain competitive differentiation for their vehicles. Indeed, Precision Micro has 50 years' experience in delivering automotive engineering solutions and currently supplies speaker grilles for the high-line Jaguar XJ model.
For the VIN plates in the new Lightweight E-Type, the CAD team at Precision Micro had to reverse engineer the design from one of the original 1mm thick brass plates produced in the 1960s. This was no easy feat. The original typeset was unknown, which meant the plate had to be painstakingly "traced" line-by-line and a typeset re-drawn letter-by-letter until a perfect replica could be digitally reproduced.
Once an authentic digital version was in place, it was requested that the recommended lubricant providers were updated to reflect current suppliers and products.
The final design was photo-etched in two stages to ensure the embossed letters and grid lines were as crisp and sharp as they would have been as new in 1963.
Precision Micro CAD Engineer, Steve Finegan, who worked on the design, concluded: "Precision Micro was proud to be selected to contribute to this extraordinary project, and will forever be associated with what is likely to become one of the most sought after classic cars ever produced."
Learn how chemical etching can provide greater flexibility, cost savings and time savings for your industry.
Download whitepaper today!
---
Read our latest articles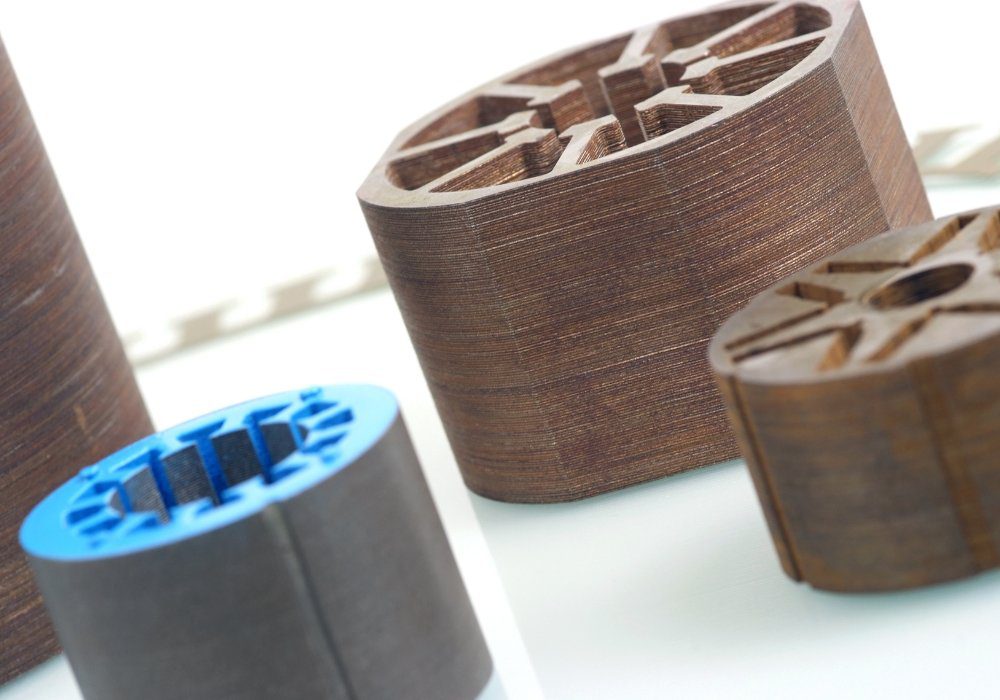 9th May 2023
In this article, we compare the three main methods of manufacturing motor laminations and explore how etching can offer a number of benefits.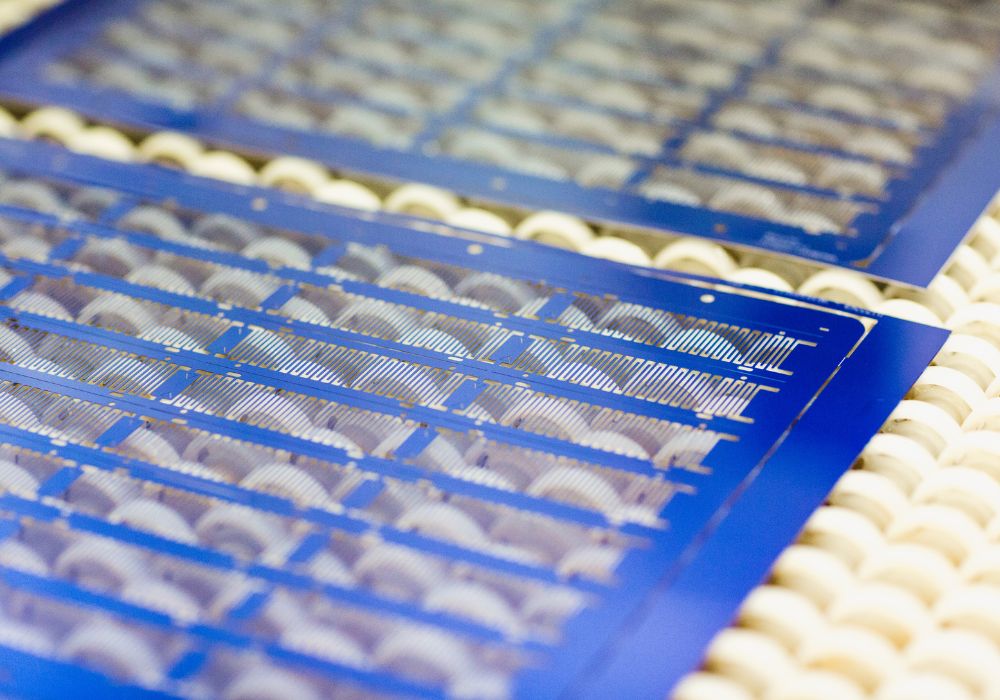 3rd April 2023
Discover how chemical etching provides an innovative process for manufacturing cost-effective electronic components. Read more.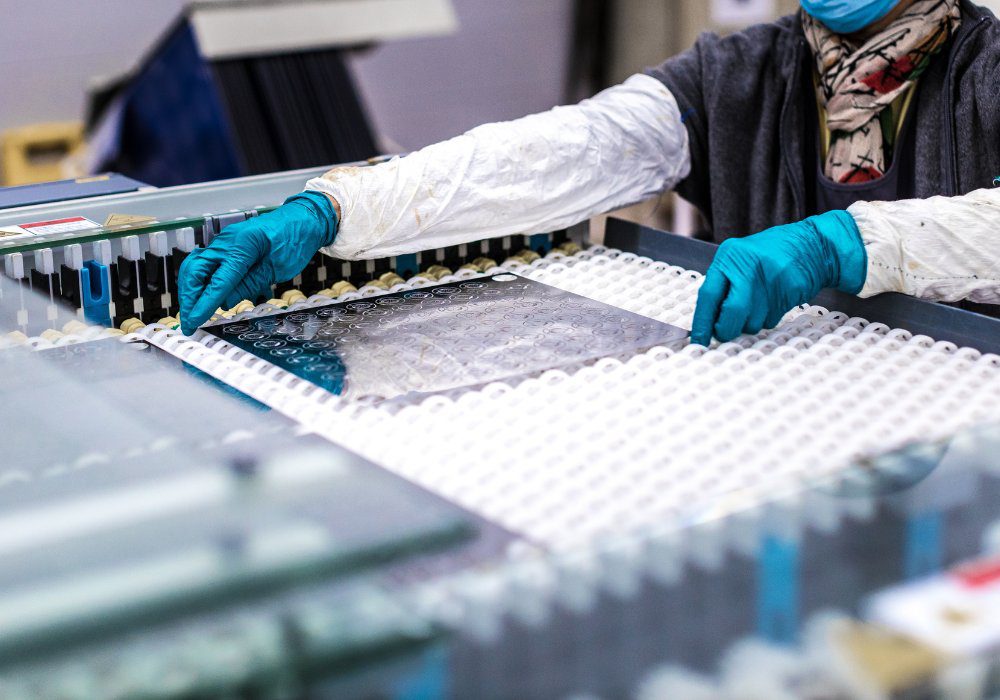 15th March 2023
This article explores the key technical guidelines for photochemical etching, including material selection, feature sizes, accuracy and more.
Sign up to receive articles to your inbox