In Europe, the market is said to be growing even more quickly, as the demand for intricate metal parts grows across all key industry sectors.
With all this growth comes a raised awareness about chemical etching, and an increase in the number of companies offering a chemical etching service, as engineers search for a supplier to develop their next product or component.
However, not all chemical etching companies are the same, and for those designers seeking to benefit from the advantages that chemical etching can add to their manufacturing application, their shortlisted supplier must tick the right boxes.
Below we have listed some of the key selection criteria designers should consider, along with the unique process benefits Precision Micro can offer.
Experience and reputation
One of the first questions to ask when selecting a chemical etching specialist is how long they have been associated with the process, which is notoriously difficult to optimise for different metals and component applications.
There is nothing that can compensate for experience.
Chemical etching is a process that requires enormous attention to detail, be this in design implications to optimise the technology or the understanding of process parameters and controls.
Successful chemical etching companies invest a considerable amount of time and resources into ensuring that they employ best-in-class solutions for a vast and growing portfolio of metals and are driven by industry demand for ever smaller and more complex and intricate components.
Precision Micro has a 50-year pedigree in chemical etching and is one of the early pioneers of the process, the company respected for its ability to produce truly innovative and cutting-edge products.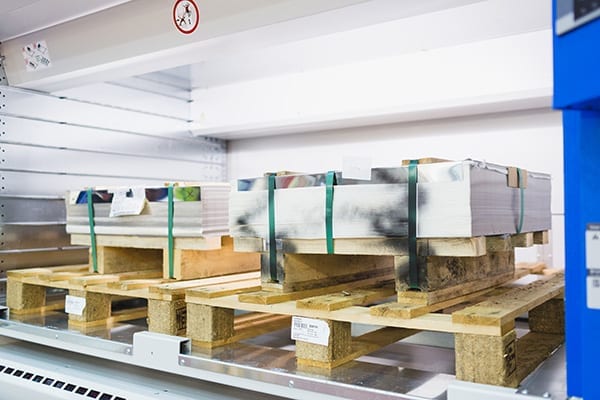 Material know-how
One of the key advantages of chemical etching is its applicability to a wide range of metals.
Whilst this is indeed the case, the extent of the materials that the process can be applied to is a product of the expertise and knowledge necessary to develop etchant chemistries and process control parameters that are optimised for each different metal.
Chemical etching stainless steel is not the same as etching titanium. Each metal has different characteristics that require the application of different etchants for different times and in different ways to ensure the production of the highly accurate burr and stress-free parts that chemical etching is synonymous with.
Years of experience in optimising the chemical etching process for an array of metals means that Precision Micro has the ability, machine capacity and know-how to process over 2,000 metals and alloys – more than any other etching supplier!
Capability and repeatability
Capabilities are the tools that a company has at its disposal to fulfil its role, and for a chemical etching company key among these are a committed and experienced team, engineering know-how, state-of-the-art equipment and the control measures to mass manufacture often safety-critical and intricate metal components with zero failure rates.
Precision Micro operates from Europe's largest purpose-built sheet etching plant, with industry-leading quality control and verification technologies to ensure certifiable production.
At the heart of everything is a quality management system that is fundamental to the delivery of world-class products, and the company maintains AS 9100, IATF 16949, ISO 9001 and ISO 14001 accreditations as expected by a pan-industrial, global customer base.
Production capacity
Those who have done their research will know that most chemical etching companies are small to medium enterprises, with finite capacity and financial backing to satisfy sectors such as the automotive industry, where there is often demand for extremely high-volume production runs.
Boasting a 44,000 sq ft state-of-the-art chemical etching plant, Precision Micro is the "go-to" company for large volume sheet etching, supplying major global manufacturing customers across multiple markets with more than 60 million high-precision metal components each year. Not only that, a dedicated NPI team is on hand to ensure your component moves seemly from prototype to production.