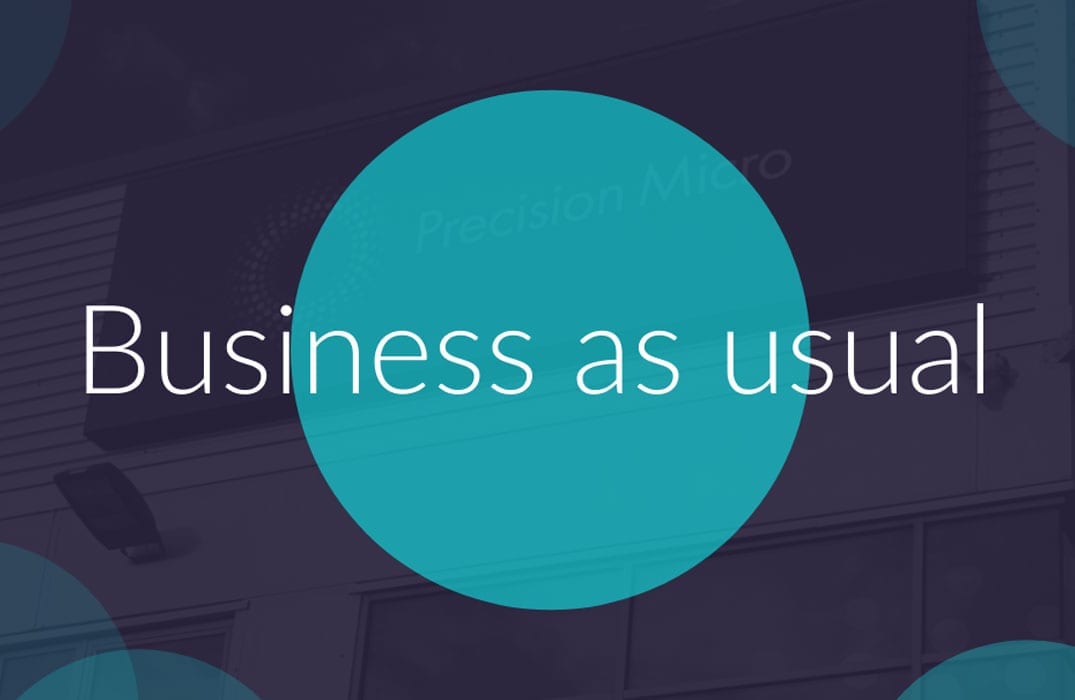 Sign up to receive articles to your inbox
Following the UK Government's announcement of a month-long lockdown in England, which is expected to come into force on Thursday 5th November 2020 until Wednesday 2nd December 2020, we would like to reassure our customers that it is very much 'business as usual' at Precision Micro.
We continue to operate at full capacity with a full complement of staff and with safe working practices, including:
Home working for non-production-critical office-based staff
Regular hand washing and sanitising
Temperature checks
Cleaning and disinfecting frequently touched objects and surfaces
Social distancing and keeping interaction with others as short as possible
Back-to-back and side-by-side working where possible
Using protective screens to separate people wherever necessary
For full details about our coronavirus response, you can read more here.
Stay safe; stay well.
Precision Micro Ltd
Learn how chemical etching can provide greater flexibility, cost savings and time savings for your industry.
Download whitepaper today!
---
Read our latest articles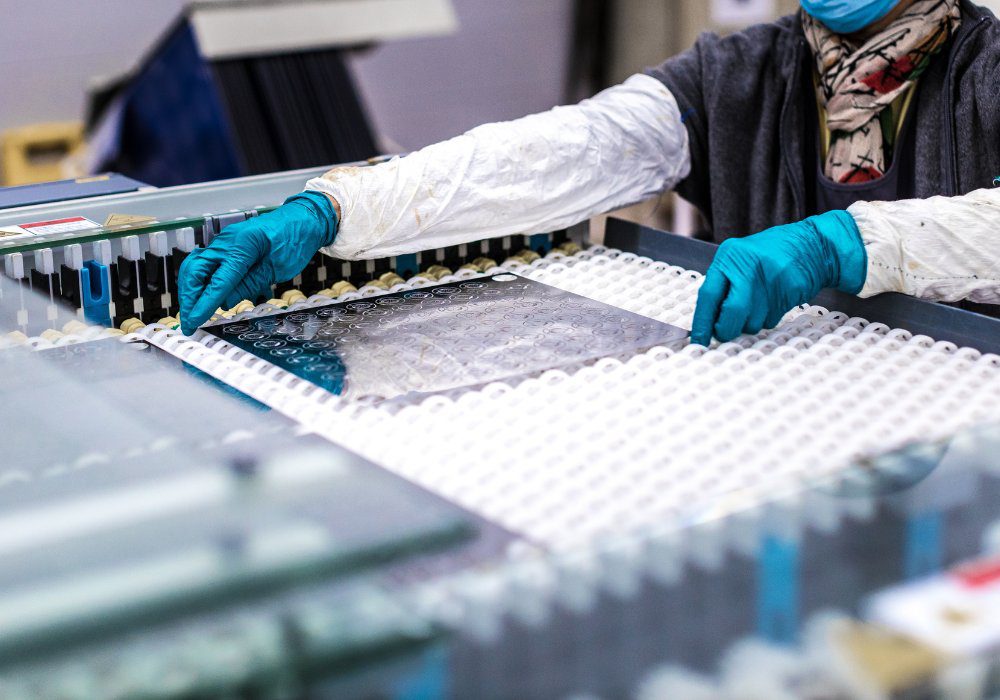 15th March 2023
This article explores the key technical guidelines for photochemical etching, including material selection, feature sizes, accuracy and more.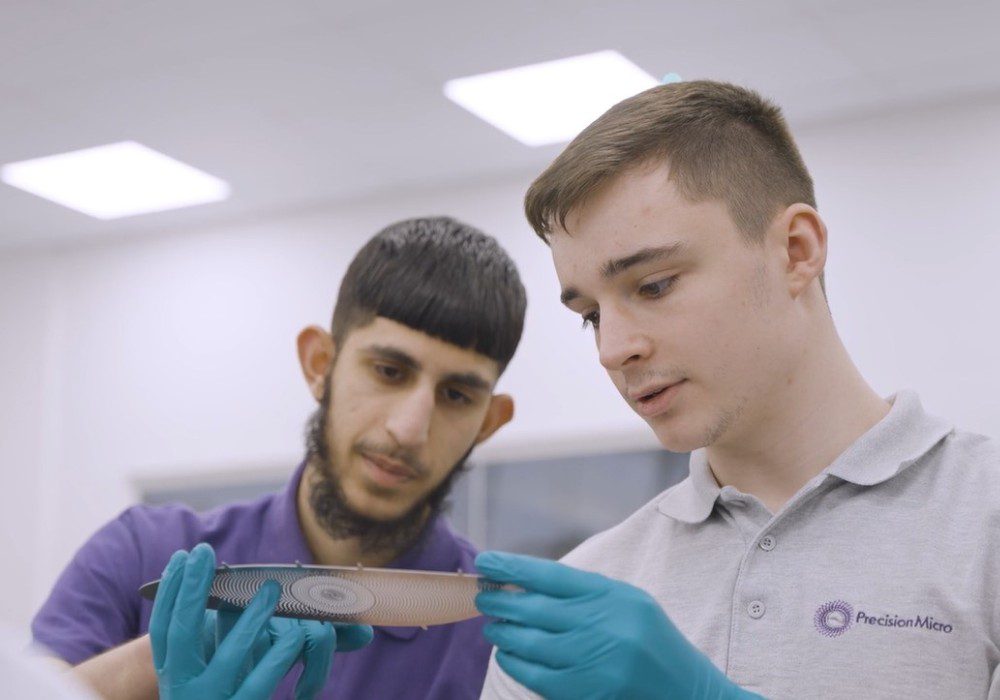 9th March 2023
Following the launch of our 2023 scheme, we caught up with some of our first-year apprentices to find out about their experiences so far.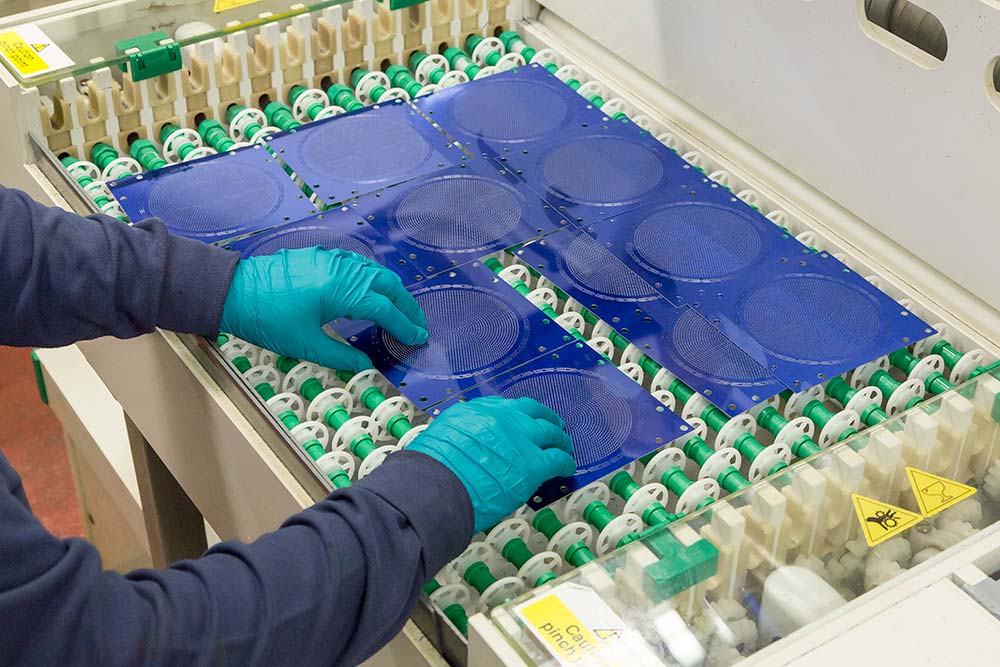 20th February 2023
In our latest case study, we learn how Vestatec utilised Precision Micro's speaker grille etching service to open up a new world of possibilities.
Sign up to receive articles to your inbox