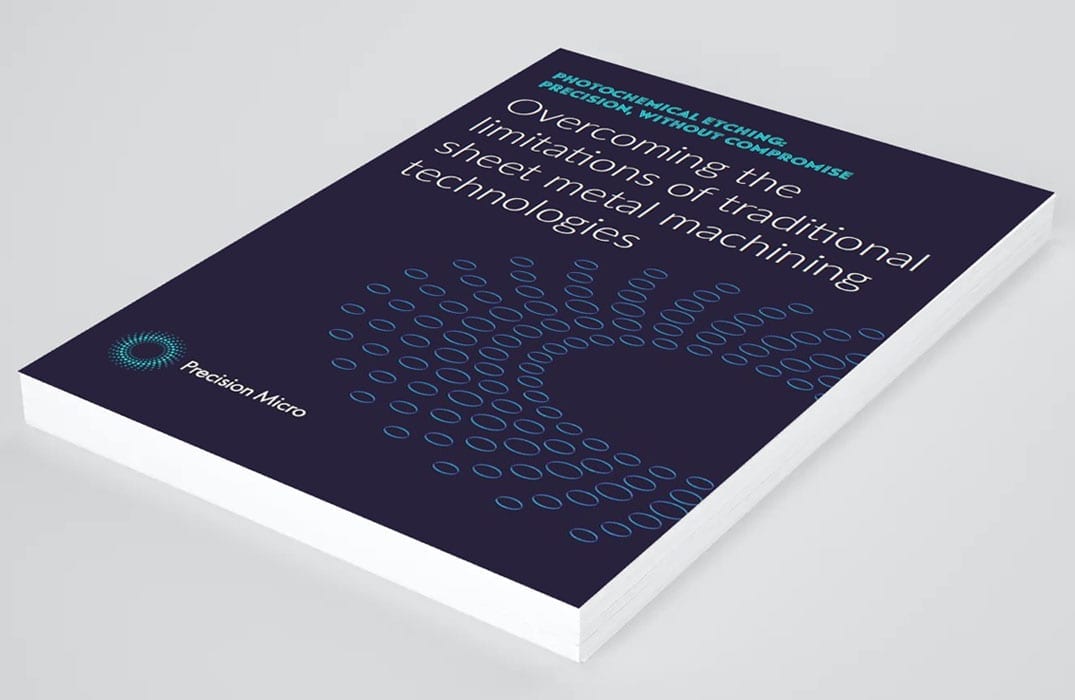 Sign up to receive articles to your inbox
Leading photochemical etching manufacturer, Precision Micro, has launched a new chemical etching whitepaper to educate and inform design engineers unfamiliar with the process about its enhanced potential – including its ability to enhance quality, reduce lead times and cut costs, without compromise.
→ Download the whitepaper here
Almost every industry, from automotive and aerospace through to healthcare and electronics, requires complex precision components. Often created using traditional techniques such as laser cutting and stamping, these machining methods have limitations – such as thermal stress and burring – which can compromise the performance of these critical parts.
Providing a comparison of these techniques, the whitepaper is able to highlight the ability of photochemical etching to overcome common machining issues, making a case for the process across a variety of industries which rely on precision-etched components to deliver the highest levels of quality and safety in their products.
Mick Taylor of Precision Micro, said: "Precision-etched components are at the heart of many safety-critical products like antilock braking systems and springs in satellites, as well as corrosion-resistant microfilters. That's why, when it comes to creating those individual components, there can be no room for compromise in the quality of outputs.
"While some machining processes have been used for decades, their limitations can no longer be overlooked, particularly where safety is concerned. By leveraging alternative techniques, manufacturers can equip themselves with an advantage which improves the quality and performance of the products they produce. As our whitepaper outlines, photochemical etching is the only process which can reliably produce complex metal components without thermal stress and burring."
Alongside a comparison of existing processes, Precision Micro's whitepaper – Photochemical Etching: Precision, without compromise – delivers an introduction to the technology, its capabilities and how it can be applied by design engineers to provide greater flexibility, cost savings and time savings across a host of industries, while enhancing levels of quality.
Learn how chemical etching can provide greater flexibility, cost savings and time savings for your industry.
Download whitepaper today!
---
Read our latest articles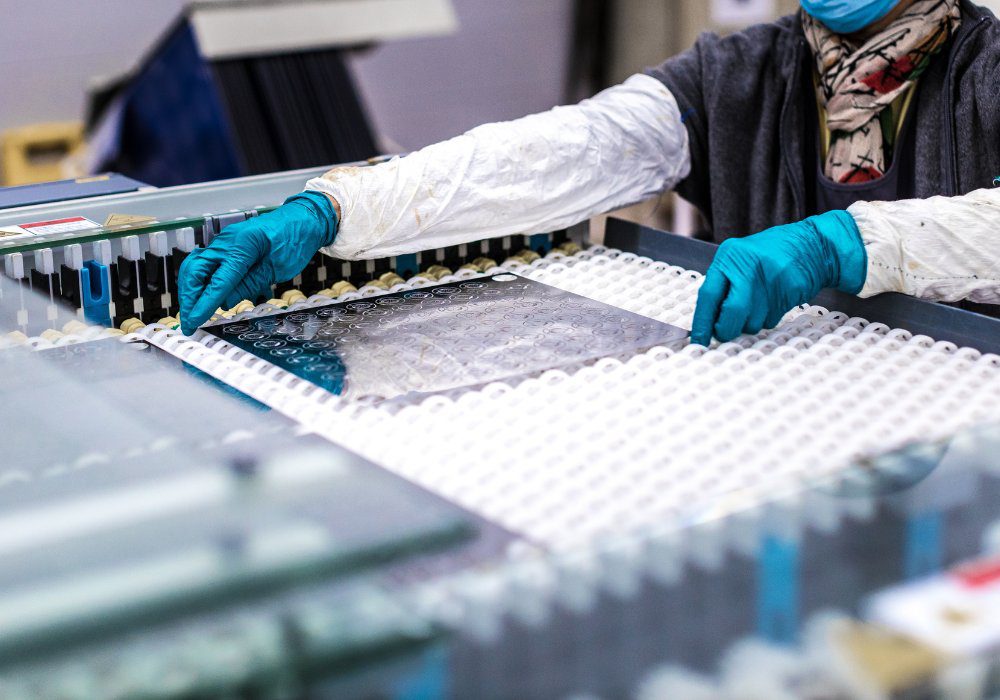 15th March 2023
This article explores the key technical guidelines for photochemical etching, including material selection, feature sizes, accuracy and more.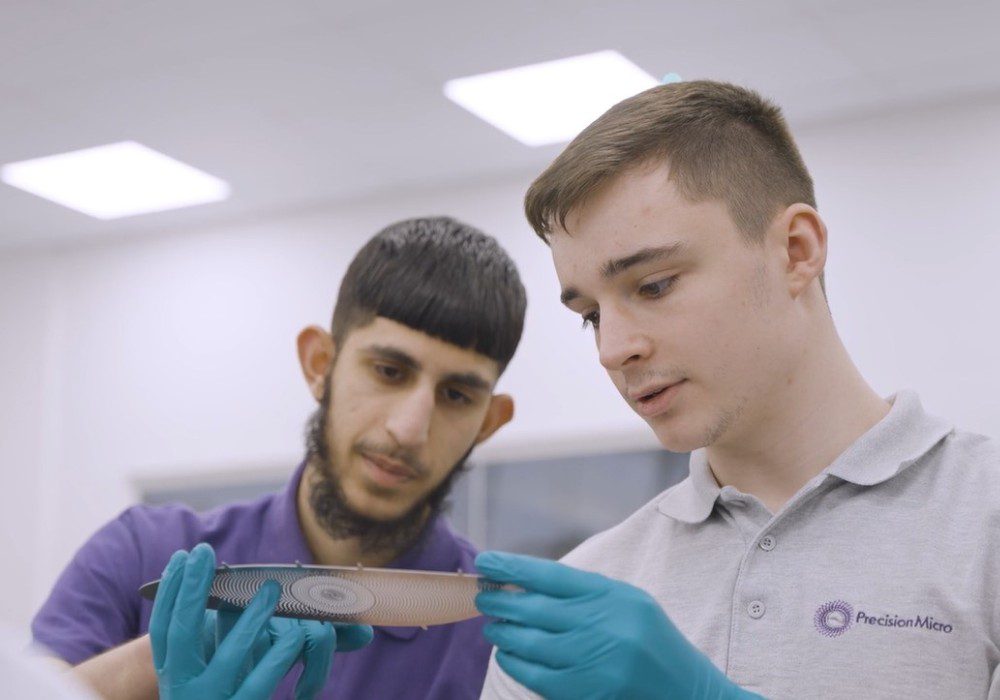 9th March 2023
Following the launch of our 2023 scheme, we caught up with some of our first-year apprentices to find out about their experiences so far.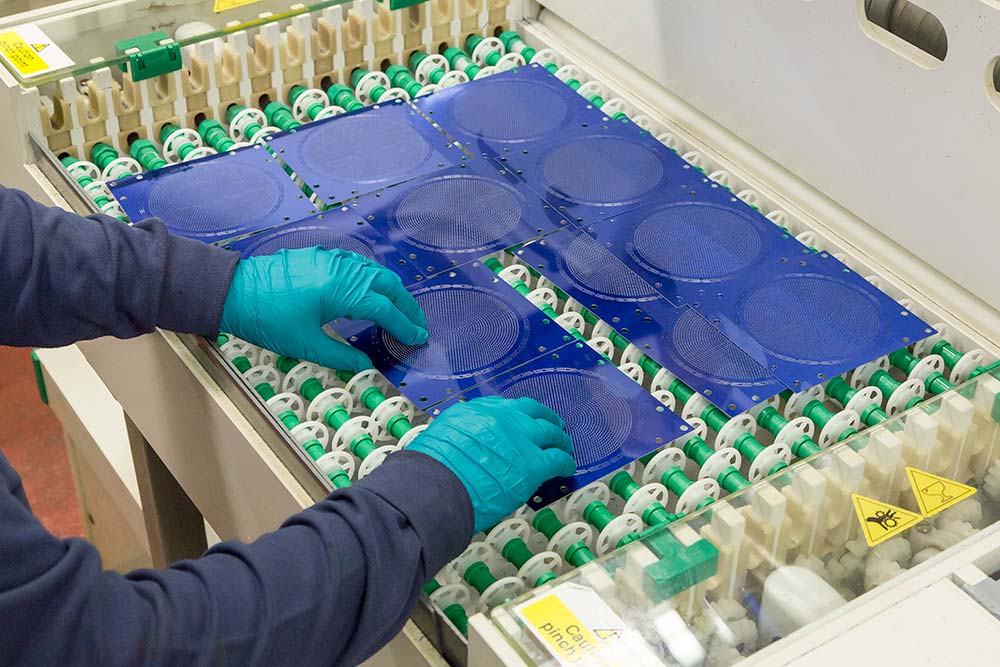 20th February 2023
In our latest case study, we learn how Vestatec utilised Precision Micro's speaker grille etching service to open up a new world of possibilities.
Sign up to receive articles to your inbox