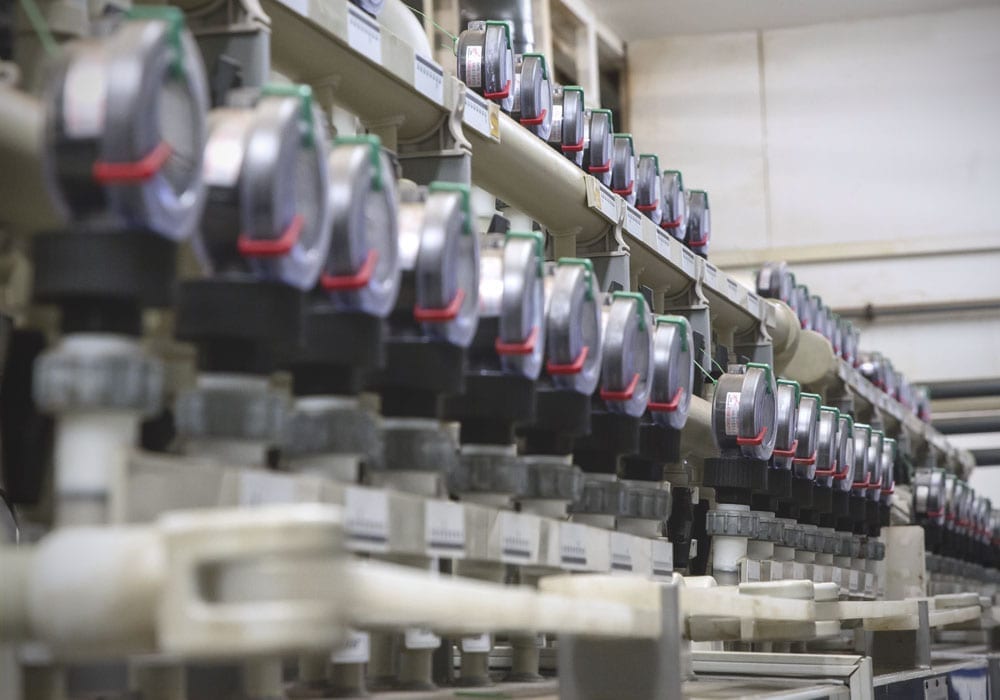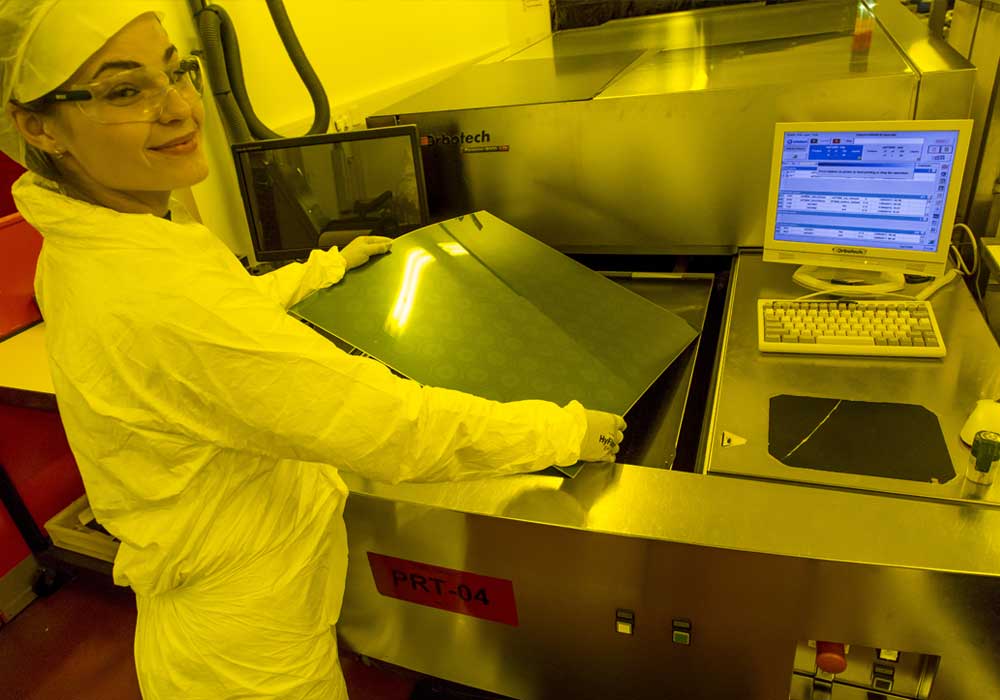 As with any metal machining process, there are numerous factors to be taken into consideration when costing the chemical etching process.  Below we explore these in more detail, along with recent investments made by Precision Micro to increase its cost-effectiveness.
Chemical etching – also known as photo etching, metal etching or acid etching – uses chemicals to "corrode" selected areas of sheet metal away to produce the required part profile. The overall cost is a sum of materials, including metal and photo-resist, labour (including engineering), technical costs and machine time, as well as overheads including chemistries, water, power and waste treatment, along with standard service and administration costs.
The cost of sheet metals can vary wildly. Standard grades of stainless steel, nickel and brass are generally cheaper than exotic or high-temperature alloys. However, buying power is an issue. Precision Micro purchase and process more than 100 tonnes of metal per annum and is one of the world's few production chemical etching specialists, meaning economical volume supply is guaranteed.
The process itself consists of metal sizing and tooling, cleaning, photo-resist lamination, printing, developing, etching, stripping and finishing. However, the labour input in all of these stages remains pretty much the same regardless of sheet size, so essentially the larger the sheet and the smaller the part size, the lower the unit cost. Precision Micro has some of the largest print frames available to industry and can produce parts in sheets up to 600 x 1500 mm, which means higher yields and lower unit prices.
Components are priced by the sheet, unlike for laser profiling, which is a linear process charged by time and therefore by the inch.  Simultaneous machining of components means chemical etching handles increased complexity at no extra cost and also allows multiple designs to be prototyped on a single sheet.
Material thickness is another important cost consideration, as the thicker the part the longer it takes to etch. For this reason, components above 1.5mm thick which require through etching are usually seen as uneconomical.
The final influence on cost is the volume produced. Unit costs begin to fall when sheet quantities reach tens, hundreds or thousands. When compared to traditional metal machining technologies such as stamping, chemical etching can be extremely cost-effective, due in no small part to the use of digital tooling.
Stamping requires hard tooling, which adds increased cost and time. Digitally produced etch tooling is low-cost – typically €100-€200 – and extremely quick to produce. It can accommodate eleventh-hour design and tooling re-iterations that would be prohibitive when hard tooling is used.
Precision Micro's investment in chemical etching process automation adds to its overall cost-effectiveness in a number of ways.
The company's automatic cut sheet lamination equipment has been developed by Precision Micro to not only improve throughput but also improve photo-resist adhesion, essential for highly repeatable, blemish-free components. Precision Micro has also invested in Laser Direct Imaging technology (LDI)  which has reduced manual handling and increased the company's ability to image ultra-fine, sub 50-micron component features.
Customers who require components measured in millions with zero defects benefit from 100% automated optical inspection equipment.
In essence, if enough thought is given to the key factors that influence the cost of chemical etching, such as the material to be used, thickness, tolerances required and quantities, the process could well be the most cost-effective machining technology available.
In addition, it is important to partner with a technology service provider that has a long history in the sector, and which has the buying power and ability to invest to ensure its continued competitiveness.