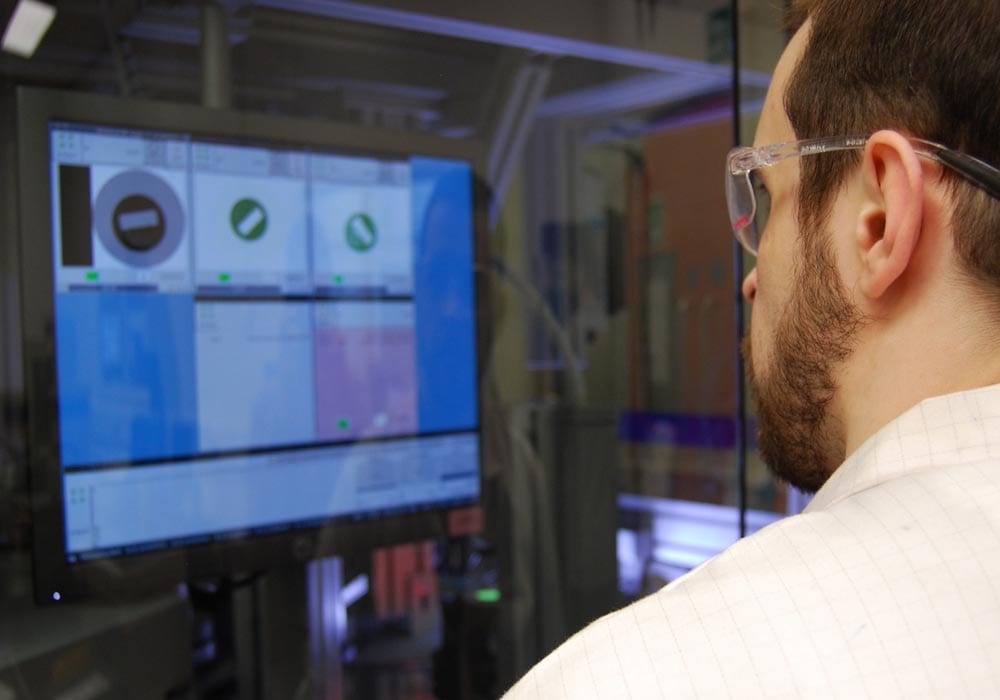 Sign up to receive articles to your inbox
New inspection system part of a wider investment program in process automation to increase photo etching capacity
Europe's leading photochemical etching specialist, Precision Micro, has installed a further automated optical inspection machine (AOI) as part of its on-going and extensive investment program to meet the upturn in demand for high volume, close tolerance precision etched components.
Precision Micro's new system has been specified to enhance verified part quality and automation for discrete components and can handle material thicknesses down to 0.2 mm (200 microns). Unlike its current systems, the new AOI is able to undertake complete 100% visual and dimensional inspection on both sides of the product, auto-bagging defect-free components ready for despatch.
The machine uses high definition cameras and a variety of lighting sources to scan and photograph components, comparing the captured image with the pre-programmed CAD data. This ensures any differences between original design intent and the actual nature of the manufactured part are immediately detected.
Up to 1,000,000 components can be inspected in just 48-hours, reducing the reliance on current AOI equipment and human intervention. Error-free detection means parts and components move through the entire manufacturing process at a faster rate, creating additional capacity.
Precision Micro has a 50-year pedigree in photo etching, a highly precise, tightly controlled corrosion process used to produce complex, burr- and stress-free metal components with very fine detail, and backs up its unparalleled technical competence with a focus on optimising customer outcomes. This includes the maintenance of (and investment in) its people, etchant chemistries and processing parameters, and also the necessary capital equipment to both produce and verify the design intent of photo-etched components.
"Precision Micro's emphasis is on collaboration and partnerships with its customers," explained Carl Smith, Precision Micro's quality manager. "We work closely with OEMs to develop inspection solutions, as demonstrated with this recent purchase, which has been designed to accommodate a forecasted ramp up from key customers for small, discrete parts."
Further investment in automated inspection equipment is to follow later this year.
Learn how chemical etching can provide greater flexibility, cost savings and time savings for your industry.
Download whitepaper today!
---
Read our latest articles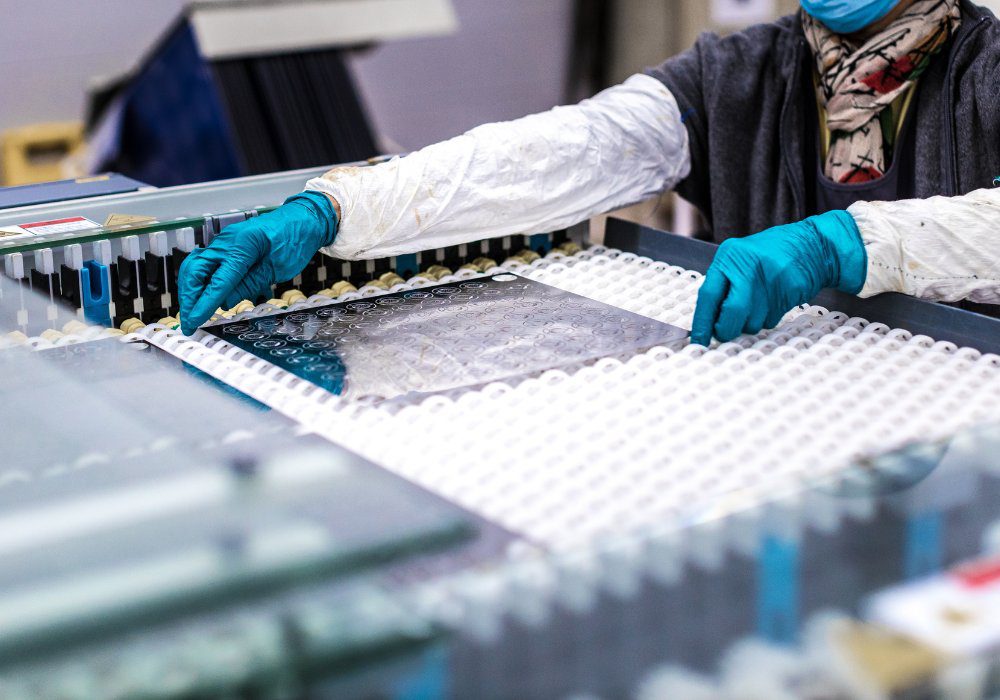 15th March 2023
This article explores the key technical guidelines for photochemical etching, including material selection, feature sizes, accuracy and more.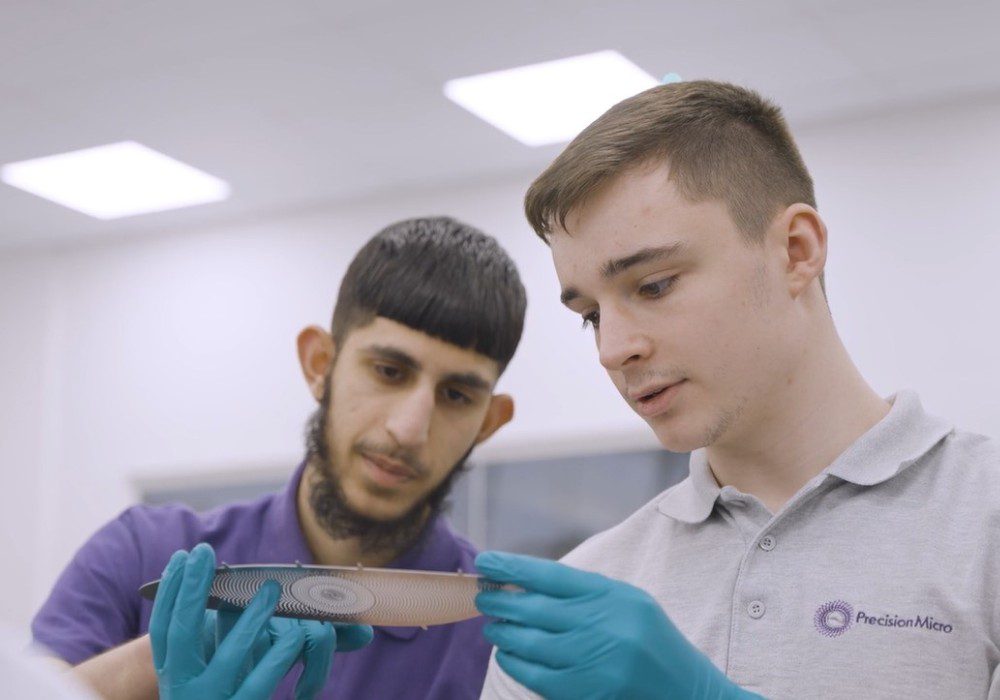 9th March 2023
Following the launch of our 2023 scheme, we caught up with some of our first-year apprentices to find out about their experiences so far.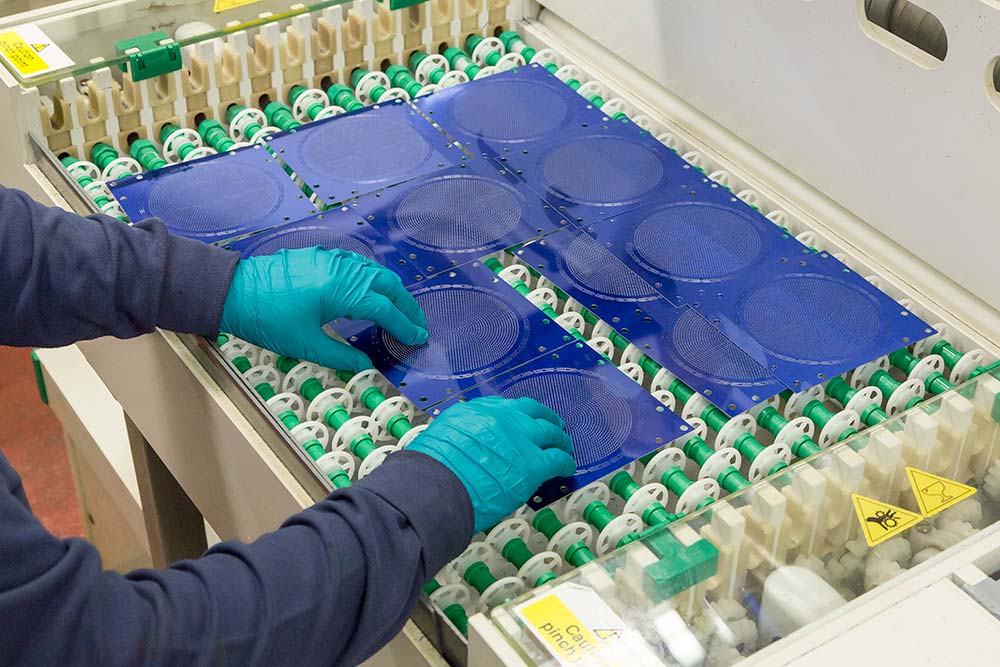 20th February 2023
In our latest case study, we learn how Vestatec utilised Precision Micro's speaker grille etching service to open up a new world of possibilities.
Sign up to receive articles to your inbox