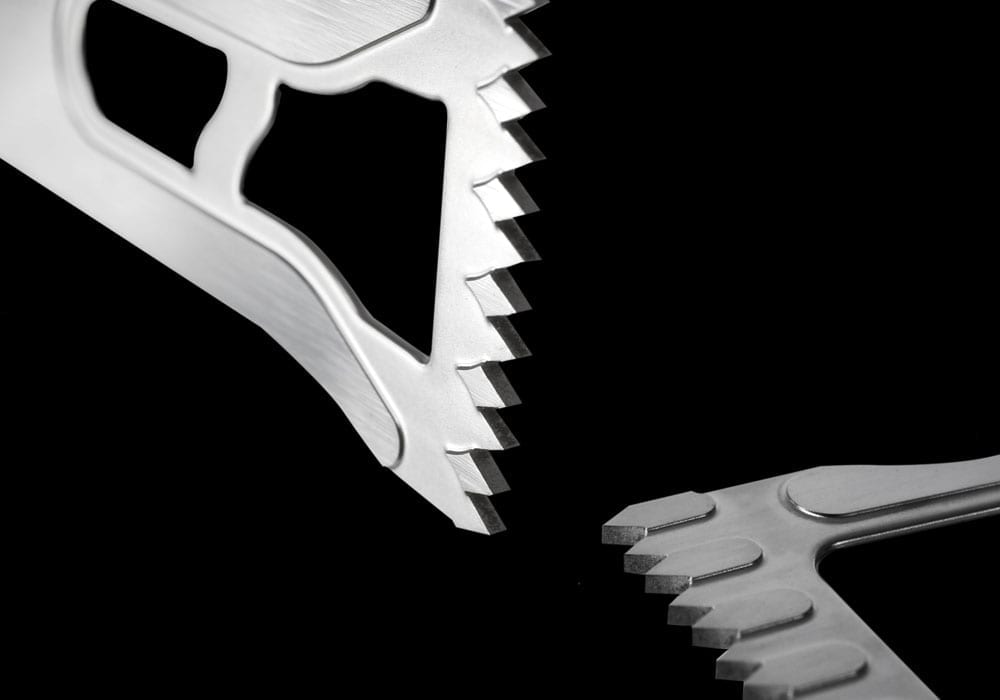 Sign up to receive articles to your inbox
Photo etching is a versatile and sophisticated metal machining technology, with an ability to mass manufacture complex and feature-rich metal parts and components, and is characterised by retention of material properties, burr-free and stress-free parts, and no heat-affected zones. As such, it finds numerous applications from a wide range of high-tech engineering markets where cost-effective, precise and repeatable manufacture are vital.
But there is more to photo etching than meets the eye, and one area that is little appreciated is the fact that the nature of the process can be adapted to include a variety of different and predictable etched profile characteristics that can be used to enhance product performance and functionality, such as sharp cutting edges for medical devices or fluidic channels for component cooling.
Precision Micro has worked with numerous OEMs to utilise etched profile characteristics to optimise product design. Photo etching is extensively used in the manufacture of meshes and filters, and Precision Micro's extensive experience in this area was utilised by Europe's pre-eminent shower manufacturer, where the edge profiles of the holes produced were critical to the functionality of its shower head.
For this manufacturer, a "rougher" etch was required for its shower head filter rather than a completely smooth etch, which allowed it to achieve a high-quality spray.
For this particular product, a simple flip action switched to one of 4 different sprays. The small spray plate was designed with 900 x 0.148 mm precision apertures with a tolerance of +/- 0.02mm. It was required that water passed through these apertures smoothly, and it was soon determined that the geometry and shape of each aperture were critical to the spray pattern achieved.
Alternative machining technologies – and indeed conventional photo etching – struggled to produce a high enough spray quality, so Precision Micro developed a process that produced consistent etched profiles in the apertures that generated incredibly fine and even spray patterns with little to no directional bias.
In another example of the etched profile being used to optimise product functionality, Precision Micro worked with a medical device company that required an instrument for use in ocular surgery from a high hardness material that could not be profiled precisely by conventional means.
The chosen material was medical grade stainless steel, and Precision Micro used photo etching techniques not only to profile the minute blade but also to incorporate an ultra-fine sharp edge during a single etching process. By manufacturing the product in this way, numerous blades could be produced from a single sheet of material, the need for individual sharpening was removed, and the same photo tooling was used to prepare samples and to meet volume requirements.
The list goes on. For example, etching channels in fluidic devices such as fuel pumps, micro pumps, micromixers, reactors, reformers, heat exchangers, and microplates also benefit from photo etching's ability to control etched profiles.
When looking at such precision applications, etching is a preferred machining process as it physically removes metal, whereas processes such as stamping move metal. Also, while it is possible to laser ablate such channels, they tend to be rough, and machining is extremely difficult and therefore uneconomic.
Precision Micro can control plate topography and channel geometries, even on interlaced and complex curve mixing devices, all of which optimise fluid flow.
Whatever your application, Precision Micro is able to work with customers and devote resources to allow for the development of process adaptations such as etched channel profiles to accommodate specific applications. It also fits with the company's ethos that it be viewed as a strategic partner in product development, not just a job shop, and engagement early in the design process will allow for design optimisation and efficient prototype or full volume production.
Learn how chemical etching can provide greater flexibility, cost savings and time savings for your industry.
Download whitepaper today!
---
Read our latest articles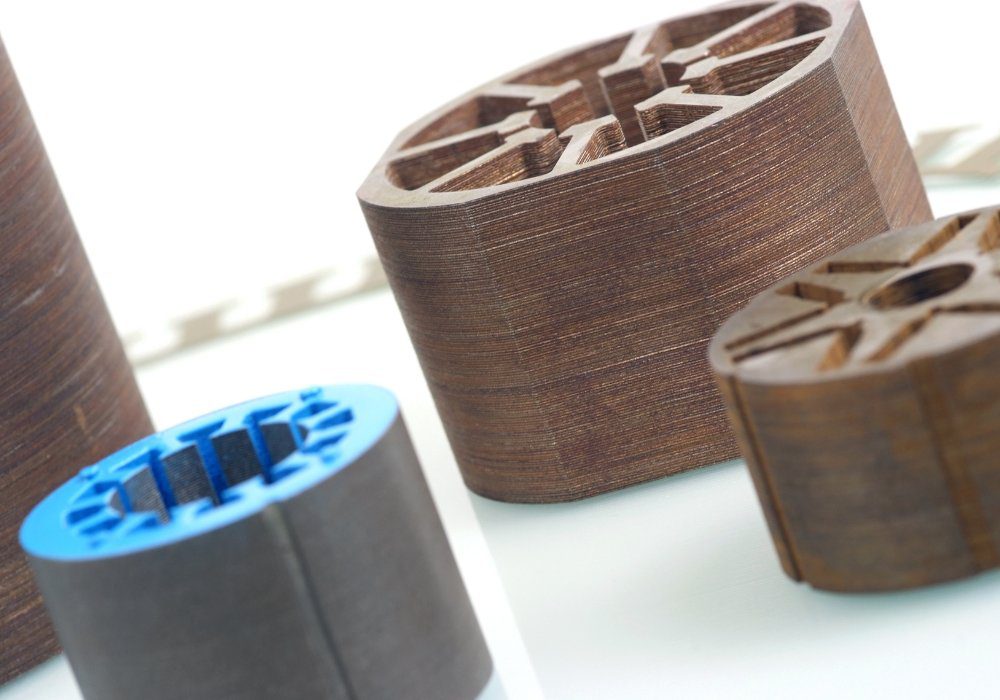 9th May 2023
In this article, we compare the three main methods of manufacturing motor laminations and explore how etching can offer a number of benefits.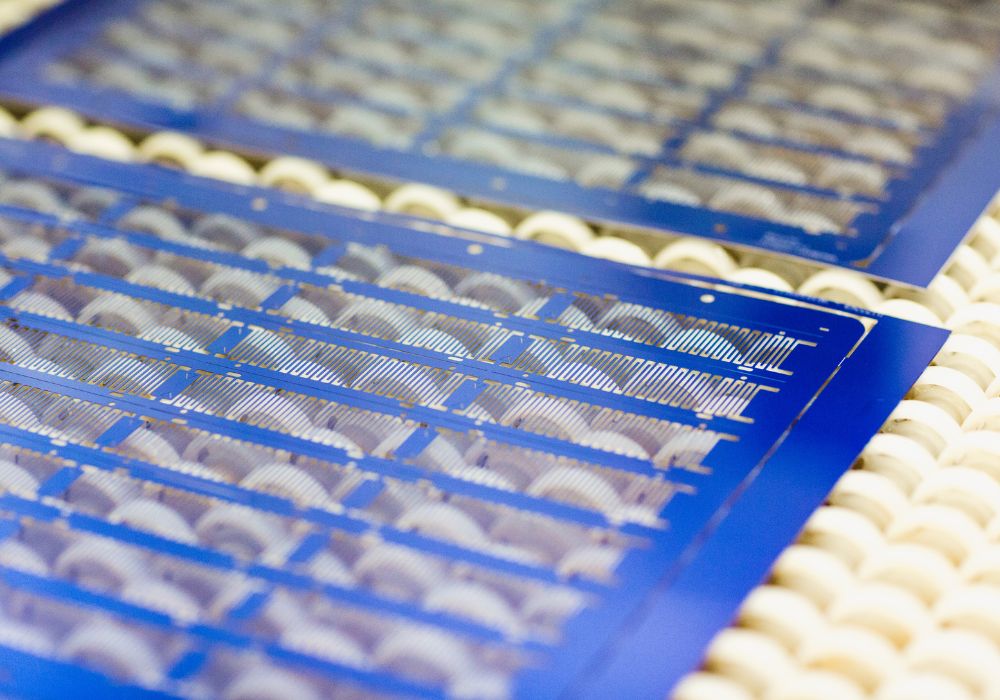 3rd April 2023
Discover how chemical etching provides an innovative process for manufacturing cost-effective electronic components. Read more.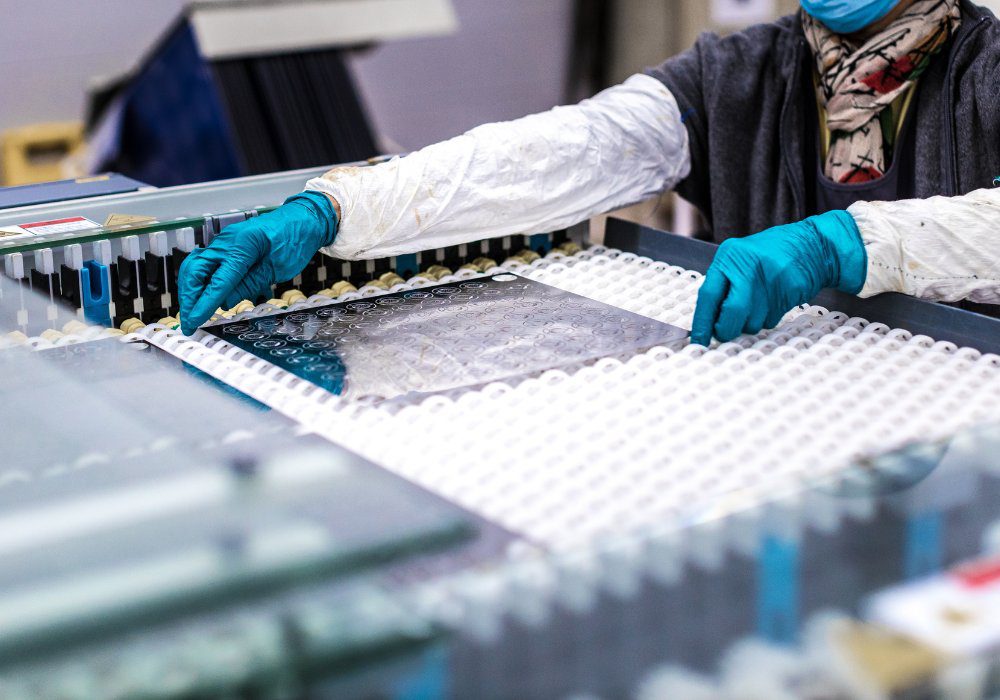 15th March 2023
This article explores the key technical guidelines for photochemical etching, including material selection, feature sizes, accuracy and more.
Sign up to receive articles to your inbox