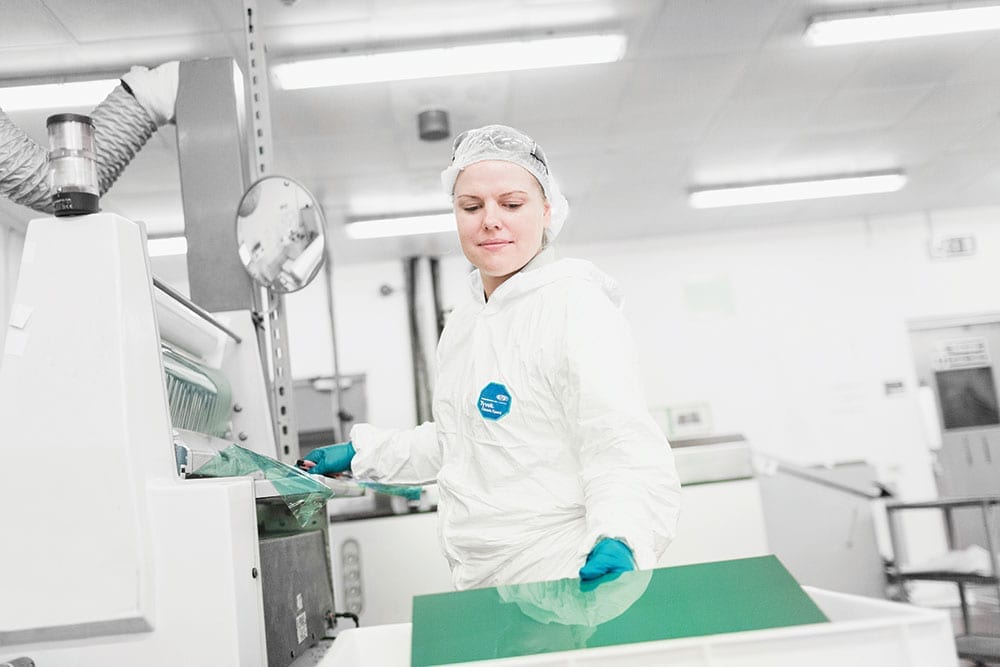 Sign up to receive articles to your inbox
Precision Micro is gearing up for a busy summer of expansion.
In 2020, the UK-based photochemical etching company aims to fully automate the front-end of its manufacturing process with an automatic laminator, buffer system, exposure unit and sheet unloader, all to be installed in 2019.
The new technology will mean that the company is a step closer to operating a single "in-line" etching process which will lead to a significant increase in throughput, a major factor that will contribute to future business growth for the company.
"Precision Micro is constantly working to refine the chemical etching process and the levels of efficiency and service for its customers," explains Karl Hollis, Precision Micro's director of engineering.
"Demand is extremely high at present, and we are investing significantly in process optimisation to be able to cater better for both new and existing customers."
The chemical etching process produces precision components by selectively removing metal through a photoresist mask.
When compared with conventional sheet metalworking, it has a number of inherent advantages, such as its ability to produce parts without degrading material properties – no force or heat is used during processing – and almost limitless part complexity as component features are printed, then removed simultaneously using etchant chemistries.
Historically the process has relied on the manual handling of metal sheets during the various stages of the process, something the new technology aims to address.
Hollis continues, "The new auto exposure unit and laminator, a combined £700,000 investment, has the ability to print up to four sheets per minute versus the current one every four minutes using manual printing. This gives us a significant increase in throughput at this critical stage of the process.
In addition to its front-end automation investment, the company will also take delivery of an additional six-chamber etching machine this summer. The new machine has been acquired for two high-tech engineering projects that are set to move from development to production.
Hollis concludes, "Our vision has always been co-development. The additional etching line is a great example of Precision Micro investing in dedicated equipment to ensure it continues to provide an optimal service for its customers."
Learn how chemical etching can provide greater flexibility, cost savings and time savings for your industry.
Download whitepaper today!
---
Read our latest articles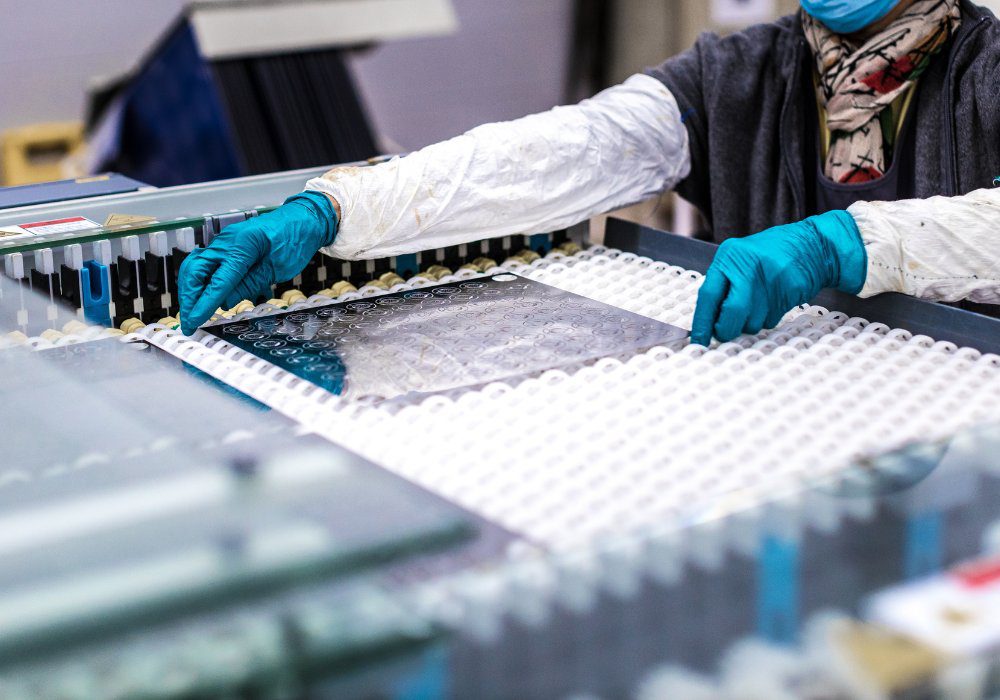 15th March 2023
This article explores the key technical guidelines for photochemical etching, including material selection, feature sizes, accuracy and more.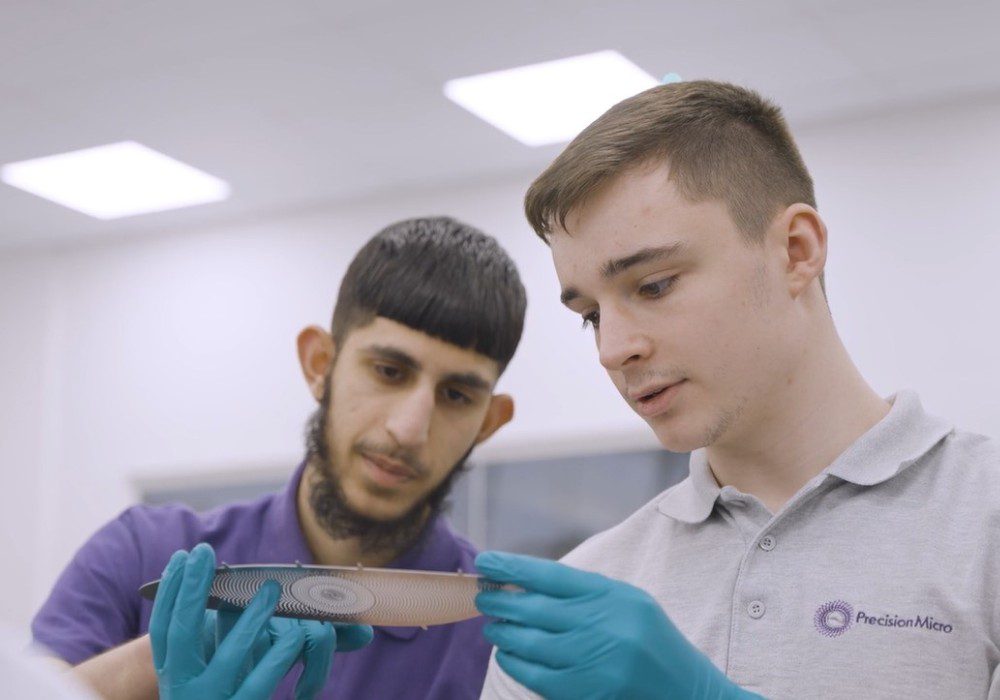 9th March 2023
Following the launch of our 2023 scheme, we caught up with some of our first-year apprentices to find out about their experiences so far.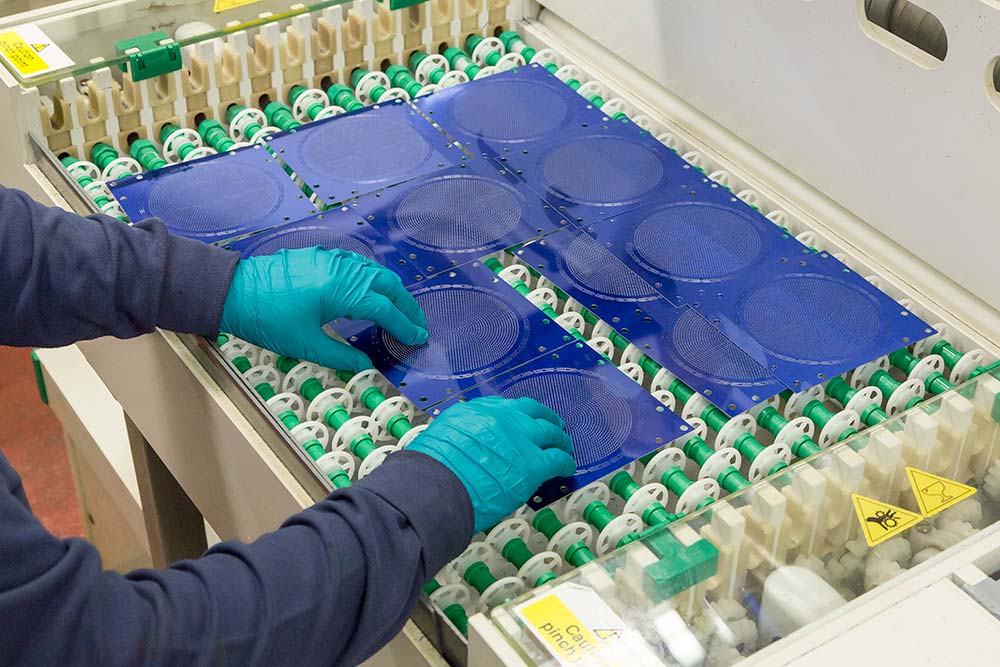 20th February 2023
In our latest case study, we learn how Vestatec utilised Precision Micro's speaker grille etching service to open up a new world of possibilities.
Sign up to receive articles to your inbox