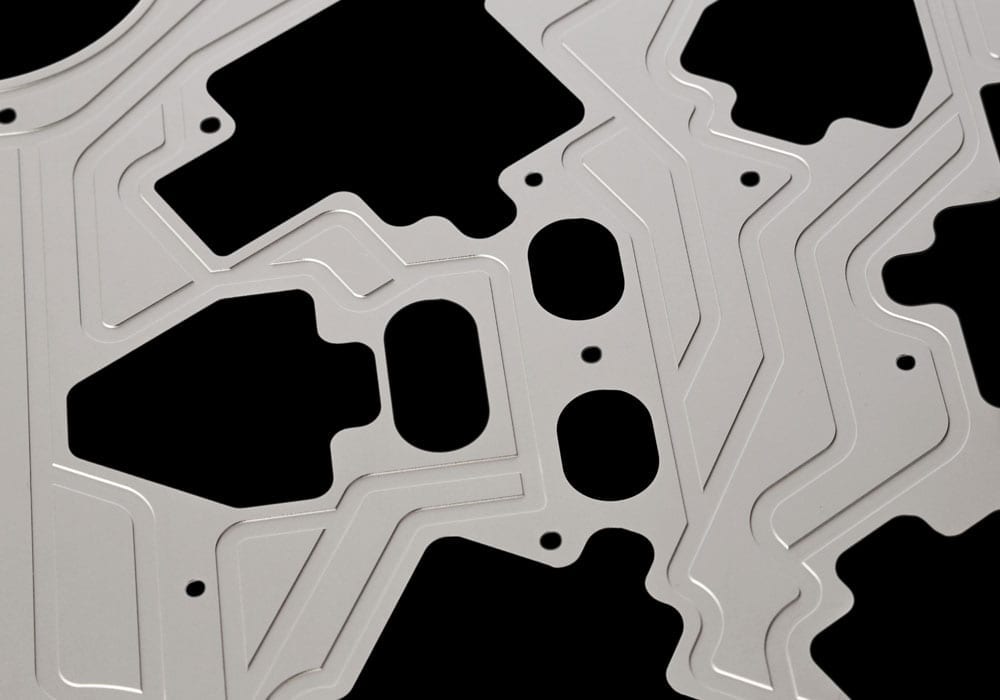 Sign up to receive articles to your inbox
New process made possible following €1m investment in plant and premises
Titanium is fast becoming the material of choice in a growing number of industrial applications, most notably the aerospace, electronics, chemical, and medical sectors. Key among the attributes that make it so attractive is its excellent strength-to-weight ratio, biocompatibility, corrosion resistance and its extensive temperature range and low thermal expansion coefficients. But these attributes also make conventional processing methods challenging. For example, it can take up to 10 to 100 times longer to shape components made from titanium than those made from aluminium alloys. Production methods for processing titanium, therefore, have to be fast and economical.
In 2012 Precision Micro was acquired by leading aerospace, defence and electronics giant Meggitt plc., which opened up new possibilities for the company, not least due to the scale of investment in new processes and opportunities that are now taking place. One such was the development of its photo etching process for the volume production of components produced from sheet titanium and its alloys, made possible by a €1m investment in its plant and premises.
Today, the company is able to offer scalable production of photo-etched titanium parts, bringing all the inherent advantages of photo etching to this versatile material.
Photo etching is well known for producing burr-free parts with clean profiles and no heat-affected zones, and stress-free parts with metal properties remaining unaffected. As the process relies on digital tooling, the process allows for multiple design iterations quickly and at low cost, with no effect on product time-to-market. The process itself is fast and economical with lead-times measured in days not weeks, and it is precise down to the most exacting micro levels, accuracy even on the most complex of parts being a key attribute.
Precision Micro has a clear vision for the future of photo etching of titanium. Mick Taylor, commercial director summarises why this new offering is so vital for industry. "Titanium's biocompatibility fits perfectly with the production of technical medical implantable devices such as reconstructive meshes, antennas and anode and cathode battery current collectors. We also predict huge interest from the aerospace sector, where titanium is used to strengthen carbon fibre. Titanium can withstand comparable loads better than aluminium and has minimal fatigue concerns; its corrosion resistance also making it the material of choice for the chemical industry where oxidising agents are often present."
Marcus Heather, business director at Precision Micro describes the advantages of photo etching titanium compared with more traditional technologies. "Issues associated with the manipulation of metals via machining, stamping, punching and pressing are exacerbated when manufacturing with titanium due to its strength and resilience. Applying photo etching to titanium eliminates stress and burr related problems associated with alternative manufacturing technologies, and opens up an array of possibilities in the areas of medical implants, numerous applications in the aerospace sector which require a combination of lightweight, strength, heat and corrosion resistance."
Learn how chemical etching can provide greater flexibility, cost savings and time savings for your industry.
Download whitepaper today!
---
Read our latest articles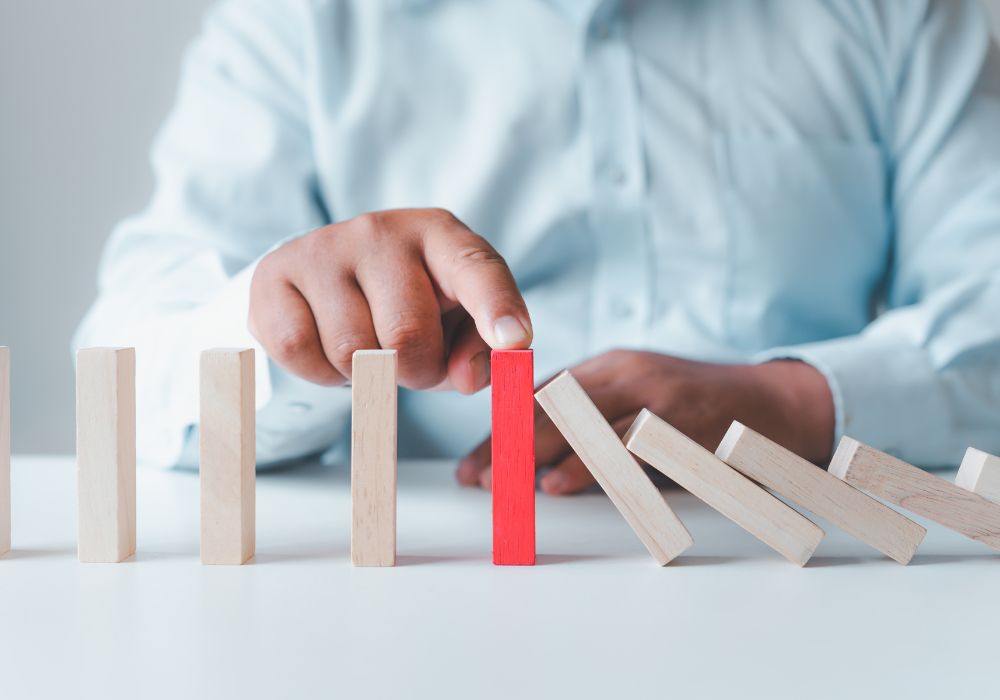 6th November 2022
Learn how chemical etching can ease supply chain disruption by producing components faster, with greater flexibility and less waste.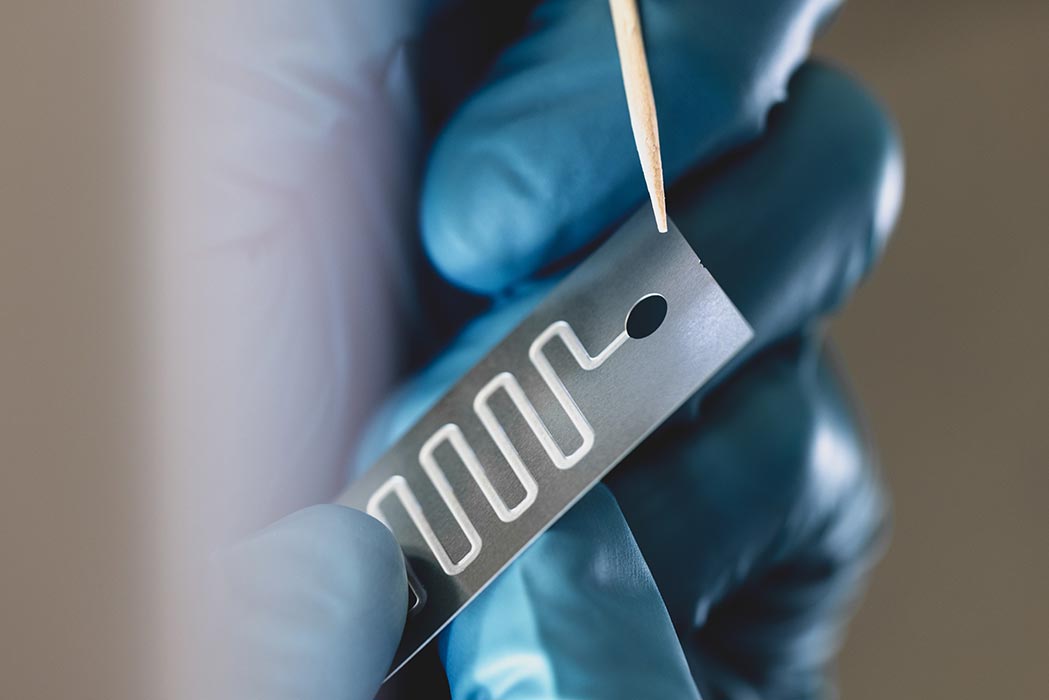 13th September 2022
Etch tags are a vital part of the etching process: but what are they and why are they important? We explain everything you need to know.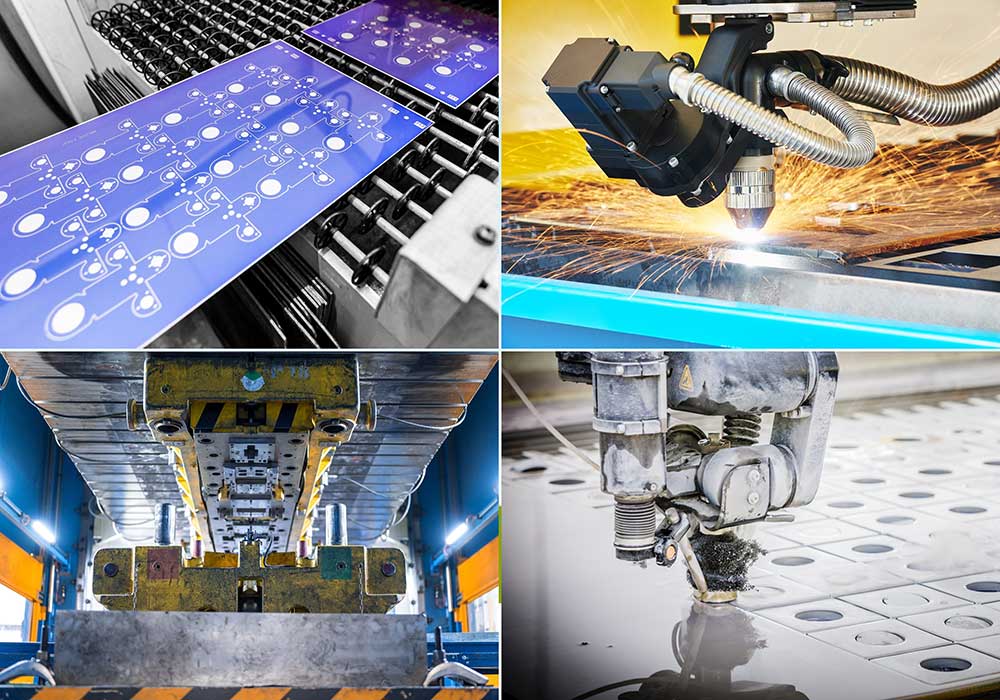 1st August 2022
Find out how chemical etching compares against against stamping, laser cutting, wire EDM and more in this comparison guide.
Sign up to receive articles to your inbox