Sign up to receive articles to your inbox
"10,200 complex components; incorporating 61,200 sprung arms, each attached to a circular platform with a precision pierced 0.1mm diameter hole in the centre; for delivery in 48 hours." This was a challenge asked of Precision Micro, Europe's leading photochemical etching company.
The customer had already dismissed laser cutting as a possible solution because of the time it would take to profile the parts, the possibilities of thermal distortion and the possibility of underside burrs being generated using this single point ablation profiling method.
Stamping was also ruled out as this technique was unable to produce the holes with the required 1:1 aspect ratio, even if the precision tool could have been produced in time. The material in question was a Sandvik special alloy that is notorious for causing tool wear.
Using its proprietary chemical etching technology, Precision Micro was able to meet the customers' precision requirements and time scales. Low-cost digital tooling was prepared in hours. The components were produced 510 to a sheet of material, each one tabbed-in to facilitate rapid 100% inspection and provide transit protection during delivery.
Unlike laser machining or stamping, etching is a controlled chemical erosion process, operating at ambient temperature. 510 parts came out of the etching chamber every 30 seconds… all clean, burr-free, stress-free and with outstanding coplanarity.
Learn how chemical etching can provide greater flexibility, cost savings and time savings for your industry.
Download whitepaper today!
---
Read our latest articles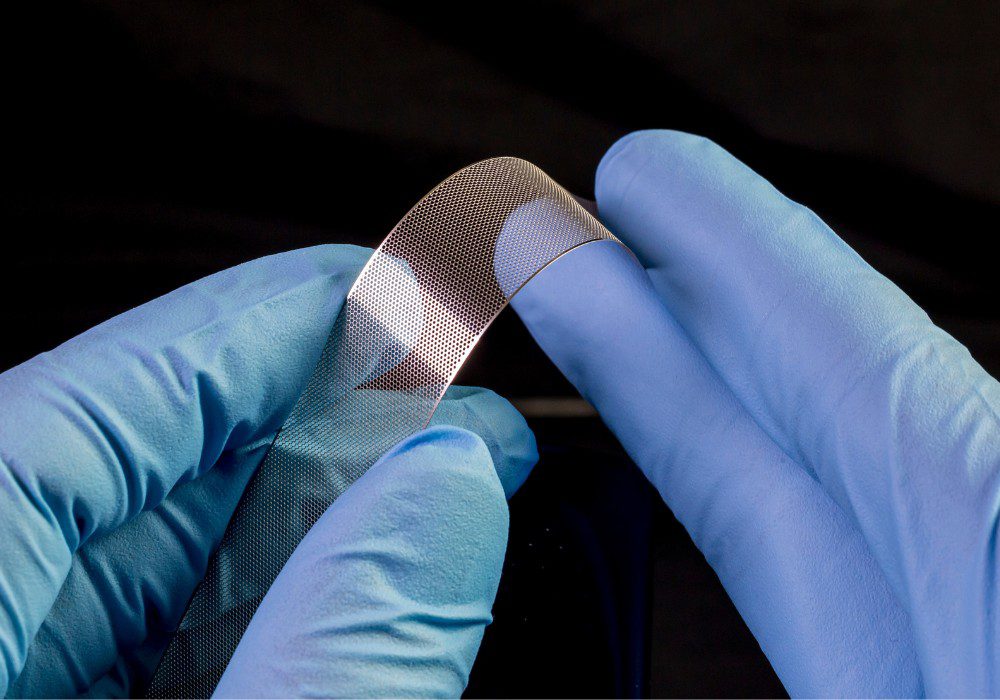 23rd June 2023
Learn how chemical etching filters, screens and sieves offers increased design flexibility, complexity, durability and reduced lead times.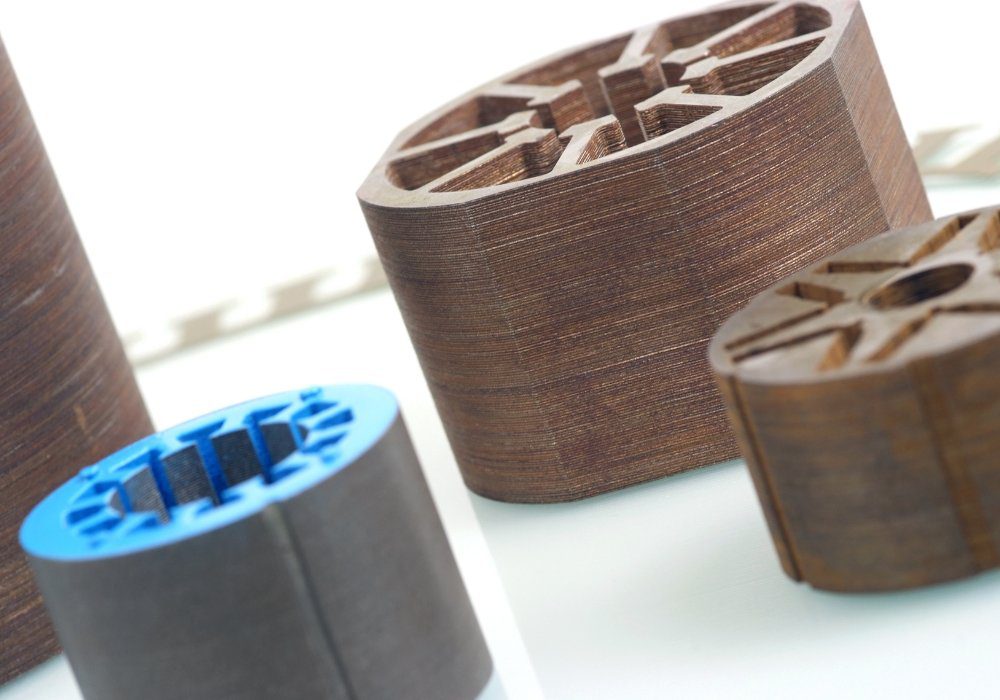 9th May 2023
In this article, we compare the three main methods of manufacturing motor laminations and explore how etching can offer a number of benefits.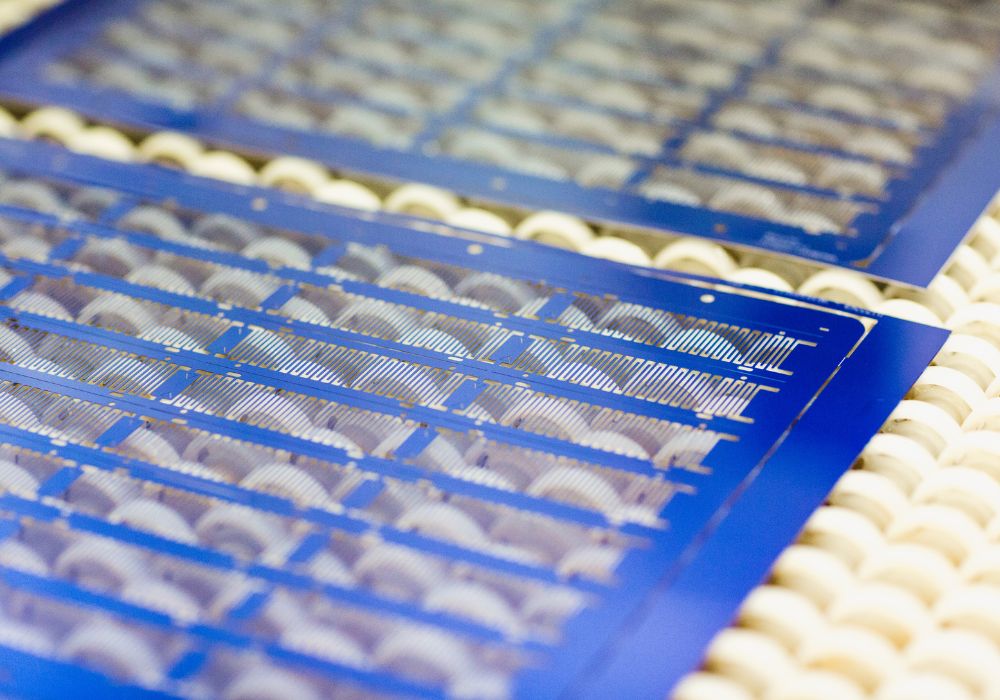 3rd April 2023
Discover how chemical etching provides an innovative process for manufacturing cost-effective electronic components. Read more.
Sign up to receive articles to your inbox